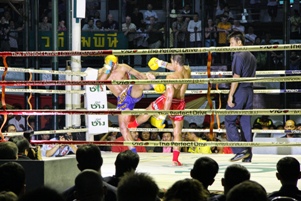 Lumphini Boxing Stadium

Since the closure of Suan Lum Night Bazaar, Lumphini has lost its charm as a weekend getaway destination. Nevertheless, for visitors who wish to experience an adrenaline filled boxing match, visit Lumphini Boxing Stadium. The boxing match here will ensure an exciting night and make your visit worthwhile.
There are also some bars, restaurants and spa centers in Lumphini, be sure to check them out during your visit.