About the company
Holidaygogogo Tours Sdn Bhd, incorporated in 2013 is a travel agency licensed by the Ministry of Tourism and Culture Malaysia. Holidaygogogo Tours is an inbound tour company that focus on Malaysia Tourism, not only offer a range of tourism products to their customers, but also provide a great diversity of travel information related to tourism in Malaysia and other countries within the region.
Company name: Holidaygogogo Tours Sdn Bhd
Business registration number: 1060502-M
Travel agent license number: KPK/LN 7373 (check license status in Ministry of Tourism)
Matta membership number: MA4463 (check membership status in Matta Association)
Customer review in Facebook: -> https://web.facebook.com/holidaygogogo/
Location
Our office is located in Setia Alam, Selangor.
Address: No 47-1, Jalan Setia Gemilang BG u13/BG, 40170, Setia Alam, Selangor.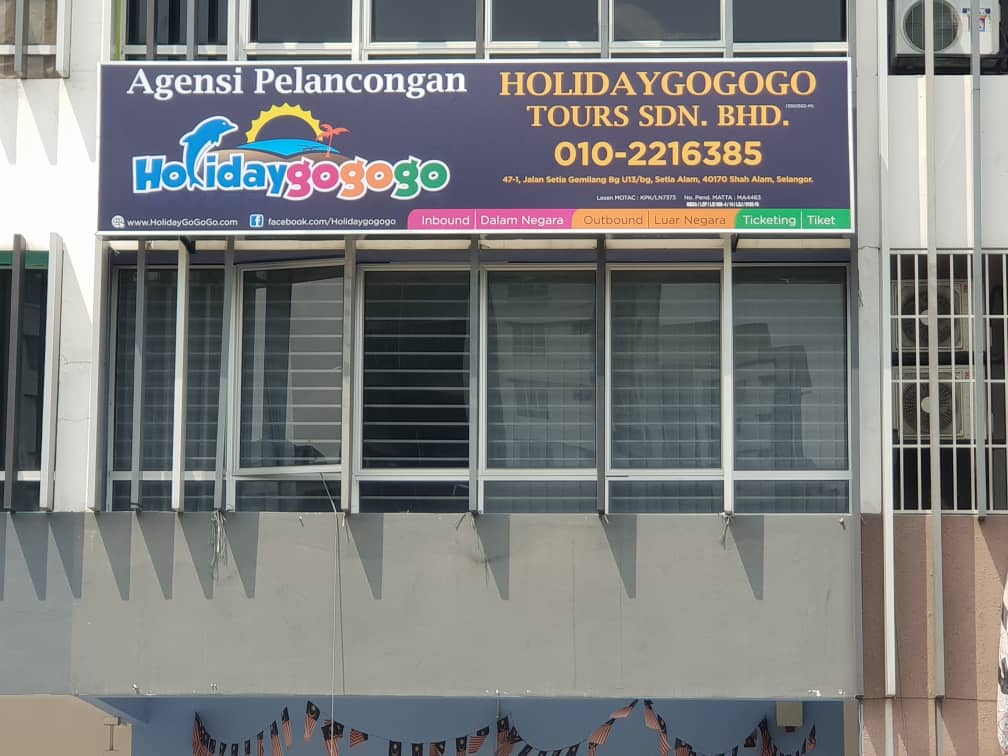 The easiest way to get in touch with us is via our facebook page
-> https://web.facebook.com/holidaygogogo/
Whatsapps or call will also do:
-> +6010-2216385
-> +6010-2396385
-> +6016-3526385
-> +6016-3796385
Company Bank Information
Account Name: Holidaygogogo Tours Sdn Bhd
Account Number: 5128-4851-0541
Bank: Maybank (Malayan Banking Berhad)
Swift Code: MBBEMYKL