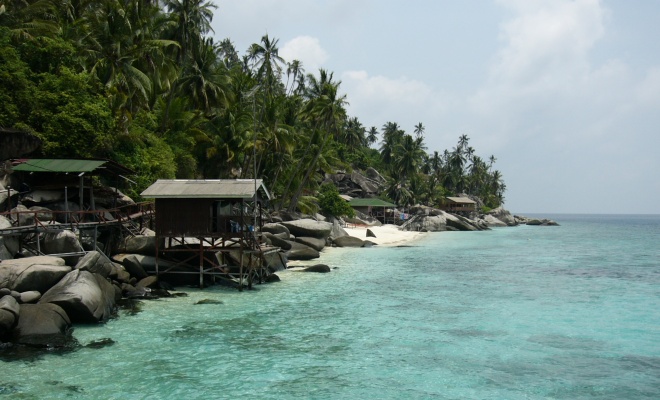 Enjoy a holiday in Malaysia and make it all the exciting and amazing by visiting the state of Johor. The state of Johor is one of the 13 states in the country and it is located on the southern tip of the Malaysian Peninsular. While Johor is gearing up to be a modern city, it certainly does not leave out its traditional charm and visitors can get to see the old and the new; all in the state of Johor. While having vacation in Johor, you will definitely have so much to do with so little time and one of the must visit destinations is no doubt the Aur Island (or known as Pulau Aur).
Things to do in Aur Island
Pulau Aur is a perfect place for sport fishing. Here is where you can see many fishing enthusiast from around the globe and even the locals from around the country come here to try their hand at fishing. The deep waters here give the fishermen really good visibility of the waters that teem with marine life. The water is also very calm, allowing for a much larger and better possibility of a successful day of fishing. Pulau Aur has many private yachts and boats anchored here at the calm waters between this island and its neighboring Pulau Dayang.
Attractions in Aur Island
One special feature of the island is the large solitary boulder that breaks through and stands magnificently at about 4 meters high. It has become the landmark of the island of Aur. The boulder is known as Rayner's Rock and it stands at the north eastern tip of the island. When in the Aur Island, you cannot put off the opportunity to take a dive in the waters that teem with some of the best marine environments. The water is deep and clear and there are many dive trips that are organized daily on the island that will take you out into the water and leave you mesmerized. Marine life that can be easily spotted by divers are Barracudas, Manta-Ray, Rays, Napoleon Wrasse, Whitetip Sharks, Trevally, Jacks, Yellowback Fusiliers, Angelfish, Turtle, Bumphead Parrotfish and Titan Trigger Fish.
Where to Stay in Aur Island
There is not much option on where to stay in Aur Island as the Atlantis Bay Resort is the only resort operates on the island. Although this is not a luxury resort but you can expect a comfortable stay with good foods provided by the resort.
Where is Aur Island and How to get there
Aur Island is about 65km towards the east of Mersing. Getting there will take you on a long boat ride which will be an adventure in itself. The boat ride will take you from the jetty in Mersing and most boat operators depart in the late evening and this is definitely a spectacular time to traverse the waters to the island. You can watch as the sun meets the horizon again and the day becomes night.