About the company
Holidaygogogo Tours Sdn Bhd, incorporated in 2013 is a travel agency licensed by the Ministry of Tourism and Culture Malaysia. Holidaygogogo Tours is an inbound/outbound/ticketing tour company that focus on Island, Beach & Cruise Tour Packages, not only offer a range of tourism products to their customers, but also provide a great diversity of travel information related to tourism within the region.
Company name: Holidaygogogo Tours Sdn Bhd
Business registration number: 1060502-M
Travel agent license number: KPK/LN 7373 (check license status in Ministry of Tourism)
Matta membership number: MA4463 (check membership status in Matta Association)
Customer review in Google: -> Google reviews
Customer review in Facebook: -> Facebook reviews
Services
Island Tour Packages
Beach Resort Tour Packages
Cruise Packages
Custom made private tour
Transportation arrangement (MPV charter, Van charter, Tourist Coach charter, Air Ticket, Ferry Ticket, Bus Ticket)
Location
Our office is located in Setia Alam, Selangor.
Address: No 47-1, Jalan Setia Gemilang BG u13/BG, 40170, Setia Alam, Selangor.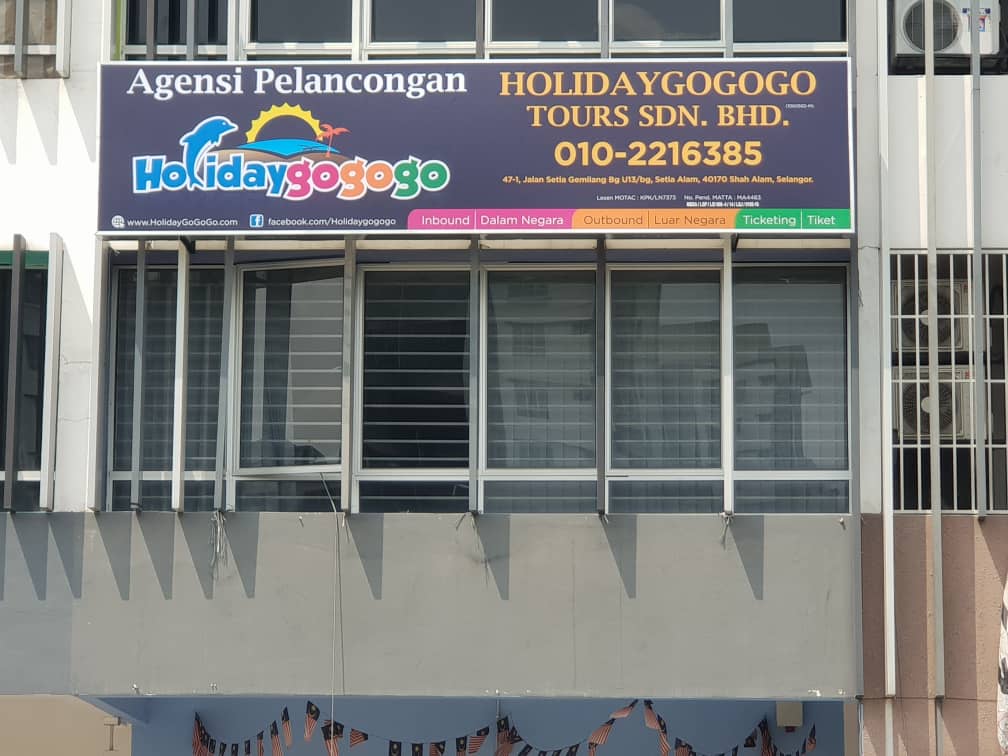 The easiest way to get in touch with us is via our facebook page
-> https://web.facebook.com/holidaygogogo/
Whatsapps or call will also do:
-> +6010-2216385
-> +6010-2396385
-> +6016-3526385
-> +6016-3796385
-> +6016-6016385
Company Bank Information
Account Name: Holidaygogogo Tours Sdn Bhd
Account Number: 5128-4851-0541
Bank: Maybank (Malayan Banking Berhad)
Swift Code: MBBEMYKL