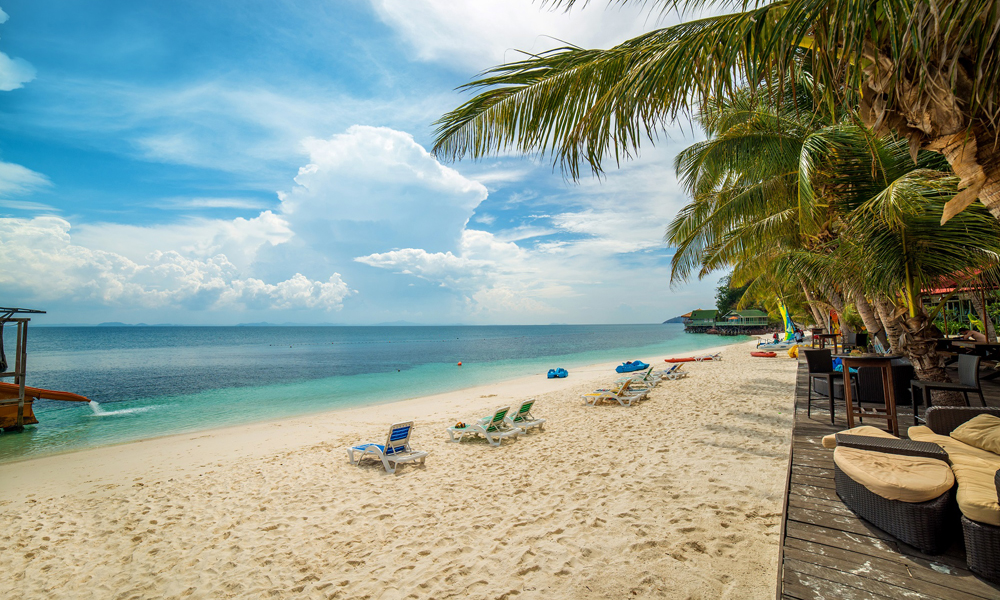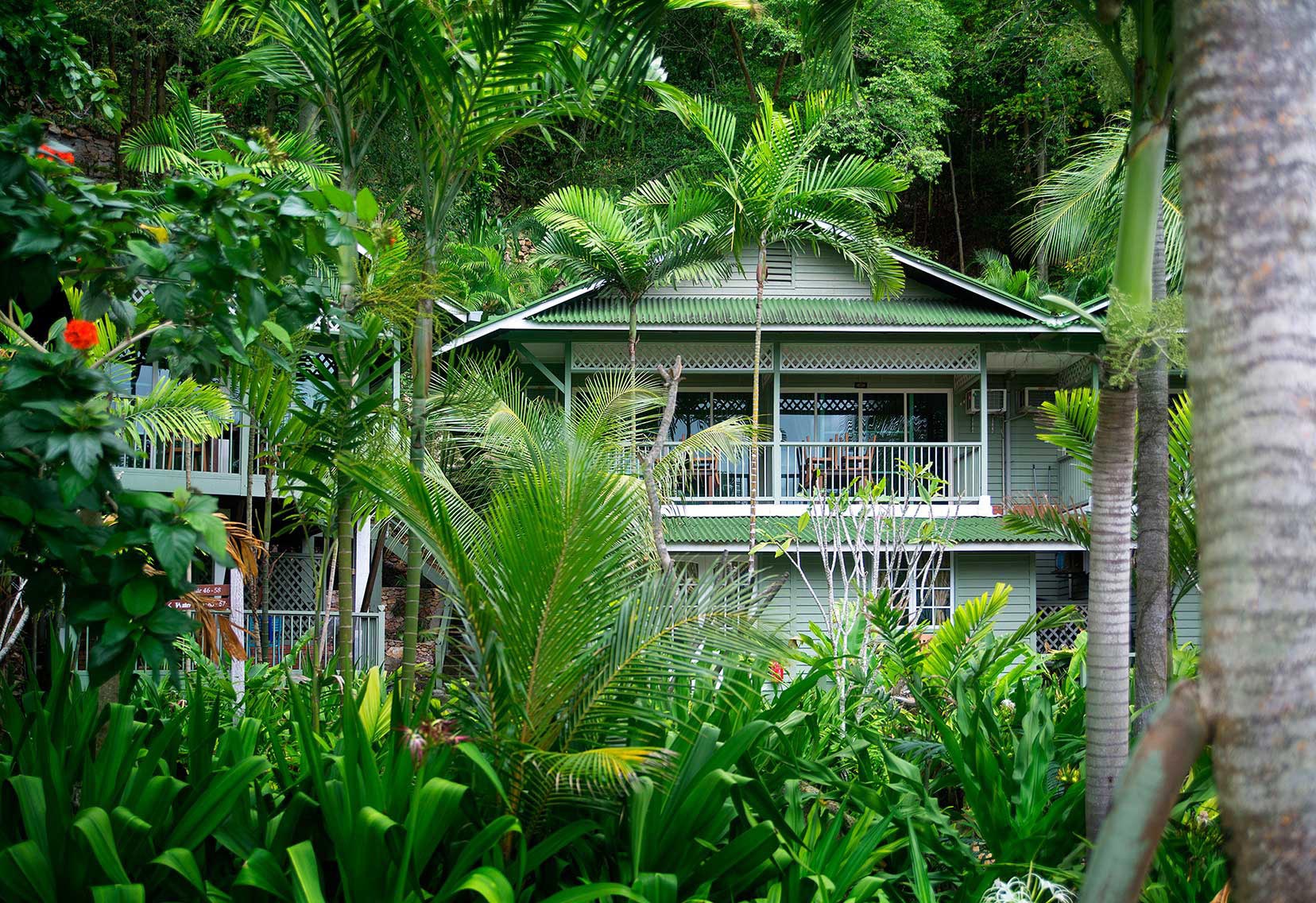 Rawa Island (Pulau Rawa – 拉哇岛) is an idyllic island paradise that also happens to be owned by royalty. Clear waters, untouched beaches and carefully developed tourist infrastructure are the island's most distinctive features.
---
Off the east coast of Mersing, Johor, lies one of the most exclusive islands in Malaysia. Rawa Island was built from the ground up to be an eco-tourism destination. Owned by the Johor Sultanate, the island boasts of untouched, natural beauty to be enjoyed by travellers from all over the world. This famous tourist spot in Johor not only attracts visitors from Singapore and Malaysia but from overseas as well, especially tourists from the United States and Europe. Visitors here will spend most their time relaxing, sunbathing and enjoying the cool, sparkling waters that surround the island.
[lwptoc smoothScroll="0″]
---
Rawa Island Access & Orientation
Rawa Island is located in Mersing, Johor. It sits 15 kilometres out from the mainland and is about 4 hours away from Singapore (including the boat trip). Visitors will first need to get to the state of Johor before boarding the boat to Rawa at Mersing Jetty.
Getting to Rawa Island From Kuala Lumpur:
To get to Mersing from Kuala Lumpur, travellers can board a coach at TBS (Terminal Bersepadu Selatan) Bus Terminal. It is a coach so the journey will take a while longer, at 5 to 6 hours. In most cases, visitors prefer an overnight coach trip from Kuala Lumpur. If you drive a personal vehicle, it will take around 4 hours to get directly to Mersing Jetty itself.
From Kuala Lumpur, you can also catch a plane to Senai Airport at Johor Bahru (if you plan to visit Johor Bahru before visiting Rawa), followed by a 3-hour coach ride to Mersing Jetty.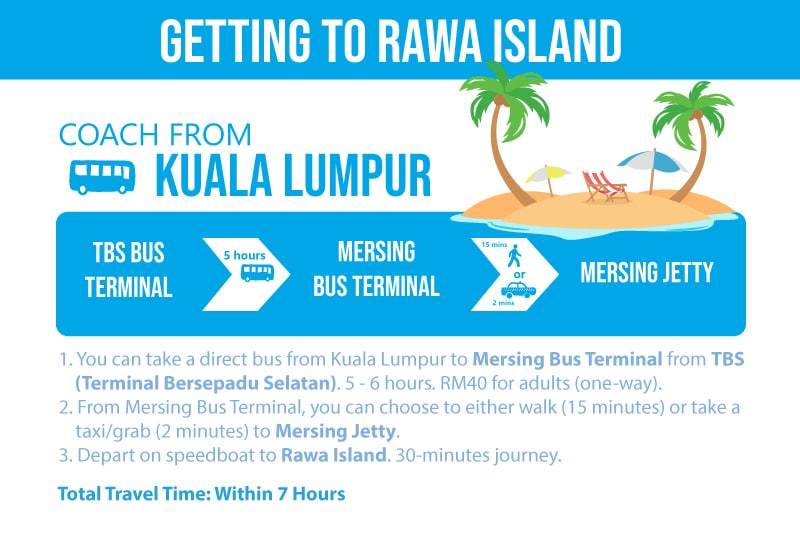 Getting to Rawa Island From Singapore:
Travellers from Singapore to Rawa can choose from several coach companies providing a few trips per day to the jetty. You can also drive there yourself via highway. The drive will take around 3 hours, depending on traffic at the border.
Once you're at Mersing Jetty, you can board the boats that have been arranged for you by your Rawa resort. Boat transfers are arranged by resorts ONLY and usually leave at 11am or 3pm. Boat schedules are decided by resorts. This also why we highly recommend travellers travel to Rawa via a full board package for a hassle-free vacation.
The Best Time To Visit Rawa Island: 
Rawa Island, like its east coast island counterparts, faces the monsoon weather from November to March. The good news is, Rawa Island remains open even during the monsoon season. The best time to visit Rawa Island is from April to October (smack in the middle of the dry season), with tourist numbers spiking during Malaysian school holidays or long weekends (weekends with adjacent public holidays).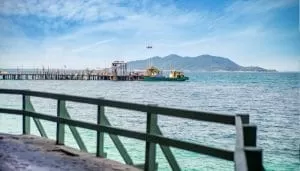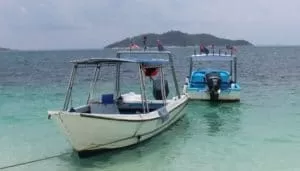 ---
Rawa Island Activities & Attractions
Rawa Island is rich in eco-tourism activities and natural wonders for travellers to enjoy.
Rawa Island is surrounded by crystal clear waters and gorgeous beaches. If you are a snorkelling enthusiast or you love diving, then you won't regret visiting this island. Rawa Island's resorts offer ready equipment rentals for many eco-friendly water activities. Marine-lovers can choose to snorkel, dive, or just go for a refreshing swim in the gorgeous South China Sea. These water activities will bring you up close and personal with the island's thriving marine life and colourful corals. Of course, being a protected island, there are no motorised water sports here. This is to protect the island's natural beauty.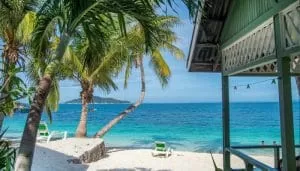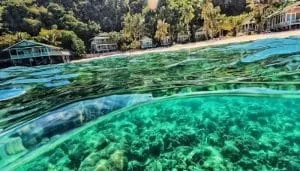 If you are lucky enough, you may be able to see stingrays and even turtles swimming in the water. The island is also friendly to newbie divers. It is easy to get a diving license or equipment with the dive centre at Rawa Island Resort. Get to know the best diving spots on the island with expert guidance from instructors at the dive centre.
If snorkelling or diving is not something that interests you, you can also consider renting kayaks to explore the beautiful beach scenes as well as the majestic cliffs to the back of the island. There is also the famed Rawa Slide that tosses riders into the sea! It is free and open when the tide is high enough.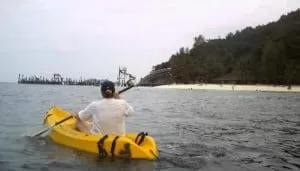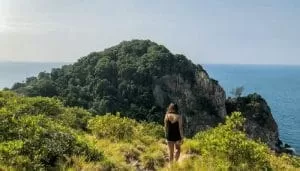 Besides water activities, travellers can head up the hill behind Rawa Island Resort. By walking through a pathway of slopes and steps, you can enjoy the floras and faunas surrounding the hill. Eventually, you'll arrive at the highest peak in Rawa to enjoy the fantastic view of the surrounding islands, beaches as well as the wonderful South China Sea with emerald waters. This is especially beautiful during sunset.
---
Rawa Island Accommodation Guides
Rawa Island has only two resorts: Rawa Island Resort and Alang's Rawa Resort. As far as eco-resorts go, we think that Rawa Island Resort is one of the best out there. There are more than 70 units of chalets and bungalows within the resort, and you will find no shortage of foods and beverage thanks to the attached restaurant and pub. Rates are affordable and you can book a night in the resort from low to peak season ranging from RM400 to RM1000 only. For hassle-free vacation, travellers can consider the full board package with transfer too.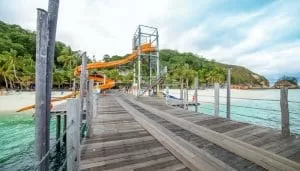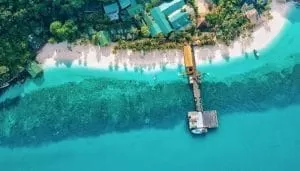 The resort is super family-friendly and offers many facilities for children such as kayaks, snorkelling kits, and paddleboards. The resort also houses a giant sea slide at its front jetty. The slide is definitely a must-try for kids and adults looking for thrills!
The other option is Alang's Rawa Resort, which is south of Rawa Island Resort. It is a suitable backpacker lodging for travellers on a smaller budget. Food lovers, take note – the resort is known for having the best food in Rawa! Nothing beats the combination of tasty seafood and great sea views. However, its facilities are quite basic, with rooms that provide just the bare essentials. Unlike Rawa Island Resort, rooms here have no air conditioning. This can be a slight problem, especially during the dry season (peak) when temperatures can get pretty high and uncomfortable.
Both resorts offer good beach views and enough activities to entertain any traveller group.
---
Rawa Island Popular Tours & Packages
---
Read More About Rawa Island
There are 101 things to learn about Rawa Island. If you're planning a trip here soon, these resources might come in handy.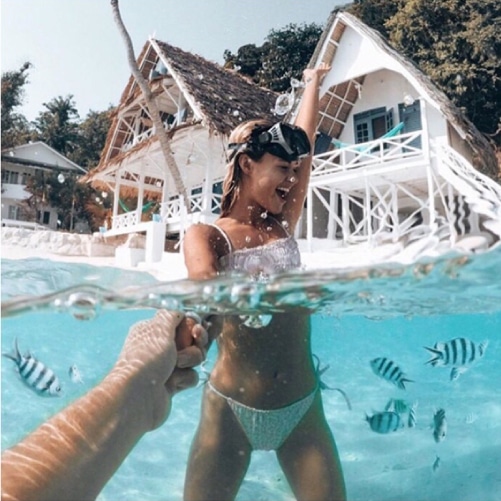 Rawa Island Review: Is It Worth Your Money?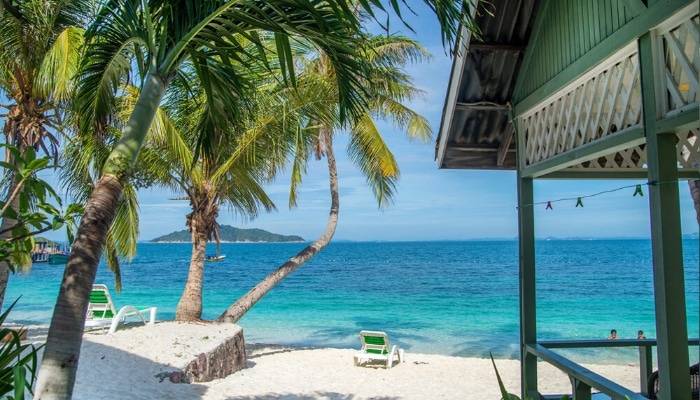 Most Scenic Spots in Rawa: How to take the most Instagrammable photos on Rawa Island!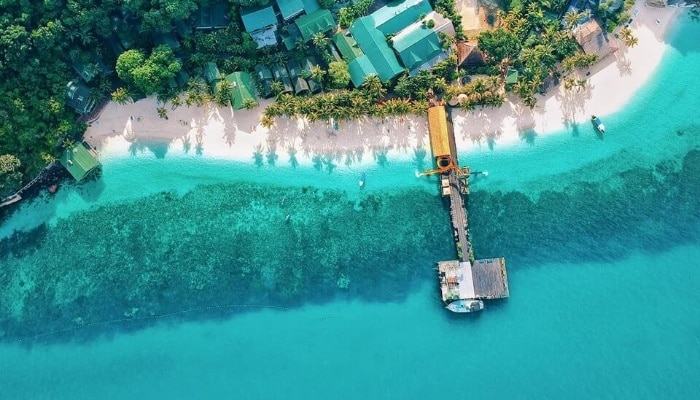 8 Things You Need To Know About Rawa Island Before You Set Foot On it
---
Rawa Island Nearby Islands
---
Whatsapp us to get more details!
Please WhatsApp us by clicking the WhatsApp Button.

We are reachable by call too:
+6016-3796385
+6010-2396385
You may also fill up the Inquiry Form below:
[wpforms id="86470″]