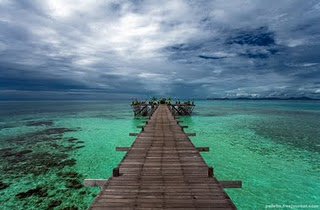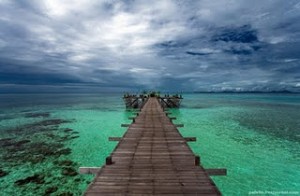 Rawa Island Resort Full Board Package
Rawa Island is located about 15 kilometers away from the Mersing port and about 4 hours away from Singapore. Rawa Island also known as Pulau Rawa is a famous tourist spot in Johor, not only attracting visitors from Singapore and Malaysia, the island also catching the eye of overseas tourists, especially tourists from United States and Europe. Most of the tourists will spend their time here to get their mind relax as well as enjoying the sunbathing and diving into the crystal clear water.
Rawa Island was built with the first resort in the year of 1971 namely Rawa Island Resort (formerly Rawa Safari Resort). There are more than 70 units of chalets and bungalows within the resort, and you will find no shortage of foods and beverages thanks to the restaurant and pub in the resort. The rental rate is affordable and you can book a night in the resort from low to peak season ranging from RM400 to RM1000 only. For hassle free vacation, traveler can consider the full board package with transfer too.
Rawa Island is surrounded with crystal clear water, if you are a snorkeling enthusiast and you love diving, i am sure that you will not regret for visiting this island. There are also plenty of corals, beautiful marine species that you can definitely enjoy when diving into the water for a closer look. If you are lucky enough, you may be able to see stingray and even turtle swimming in the water. It is not difficult to get diving gears or getting to know about diving spots in the island as the dive center in the Rawa Island Resort is always ready to serve you. If snorkeling is not something that interests you, you can also consider to rent the kayaks available from the center to explore the beautiful scene of the beach.
If water activities are not something that you want to do in the island, then the hill behind the resort may be interests you. By walking through a pathway, you can enjoy the floras and faunas surrounding the hill before you can enjoy the fantastic view of the surrounding islands, beaches as well as the wonderful sea with crystal clear water on top of the hill. Especially during the sunset, take a 15 minutes walk to the hill top to witness the beautiful scene will definitely pack you with wonderful memory back home.
3d2n Rawa Island Resort Tour Package:
https://www.holidaygogogo.com/rawa-island-resort-full-board-package/
---
Whatsapp us to get more details!
Please WhatsApp us by clicking the WhatsApp Button.

We are reachable by call too:
+6016-3796385
+6010-2396385
You may also fill up the Inquiry Form below: