500+ 5 stars reviews for Holidaygogogo!
Book your next vacation with us, we wont let you down! We will do our best to provide you with an unforgettable vacation with your family, friends or your loved one!
Our Satisfied Customer
Latest Review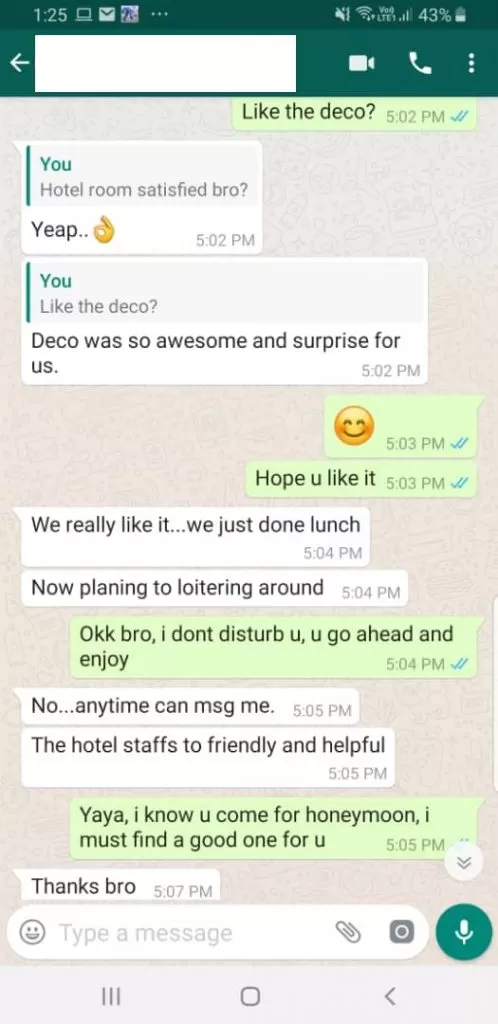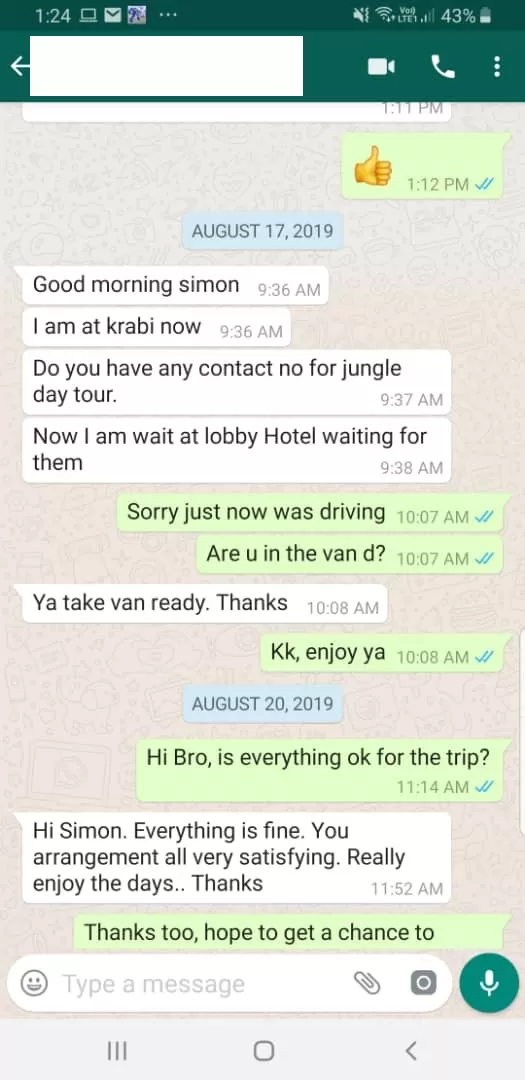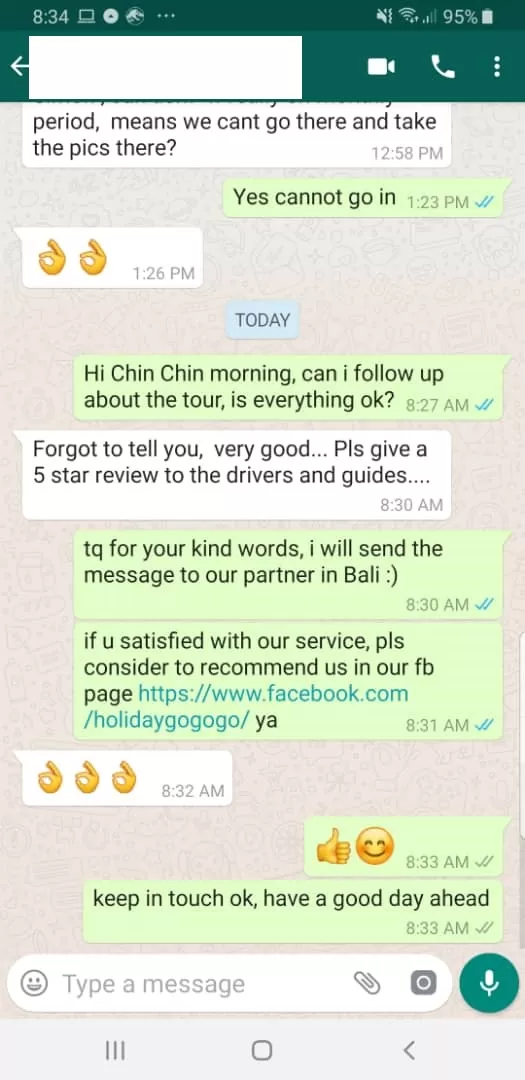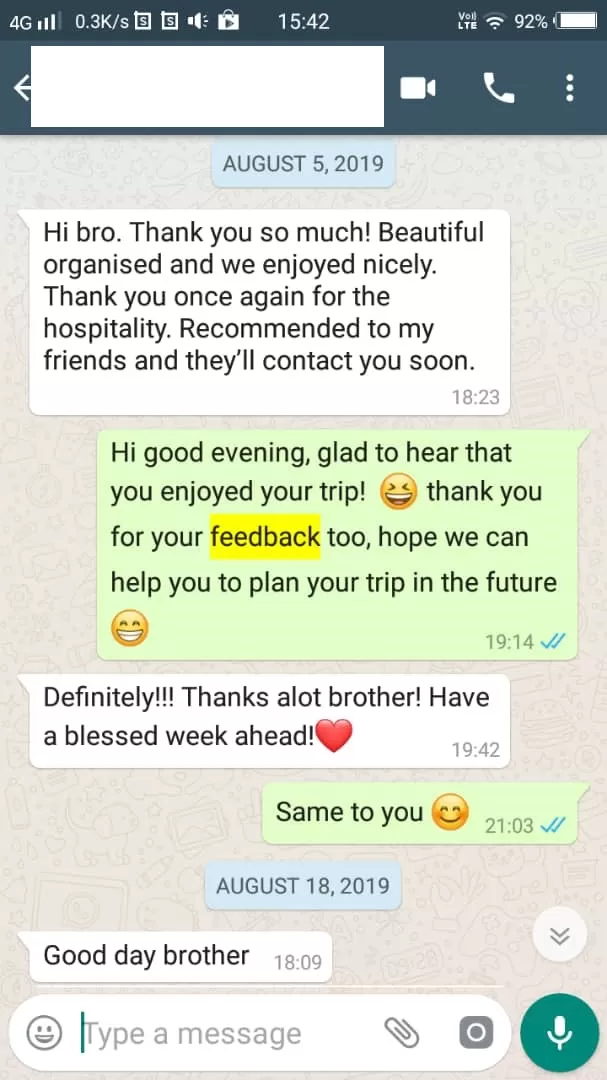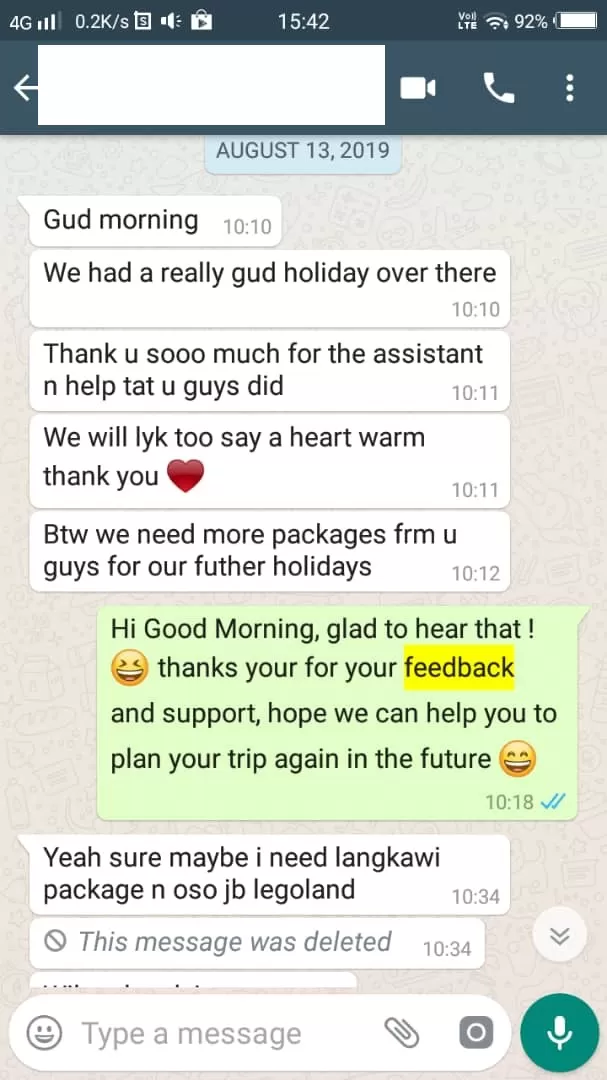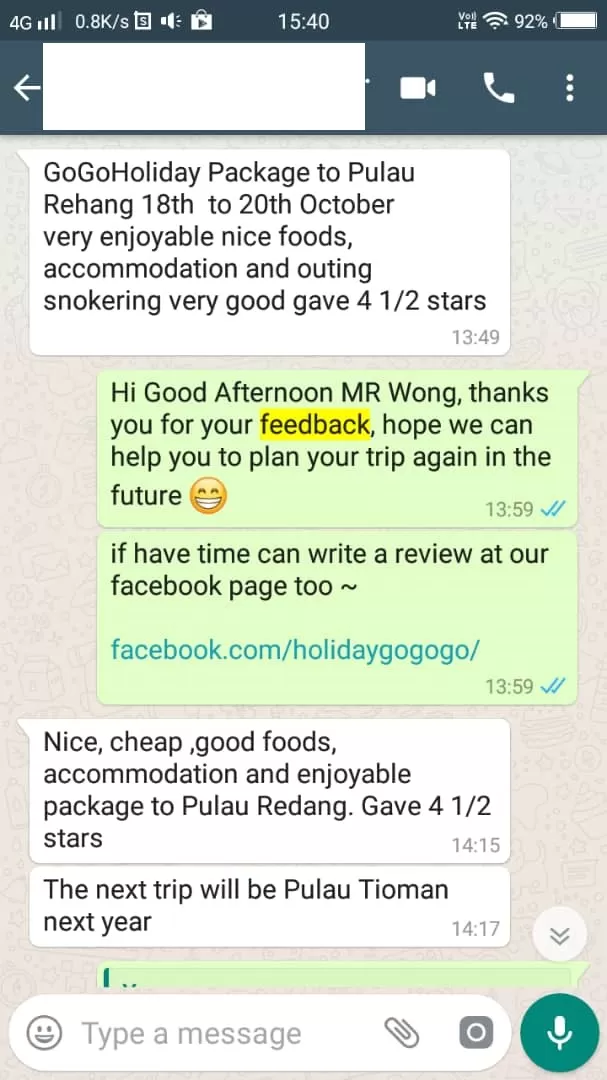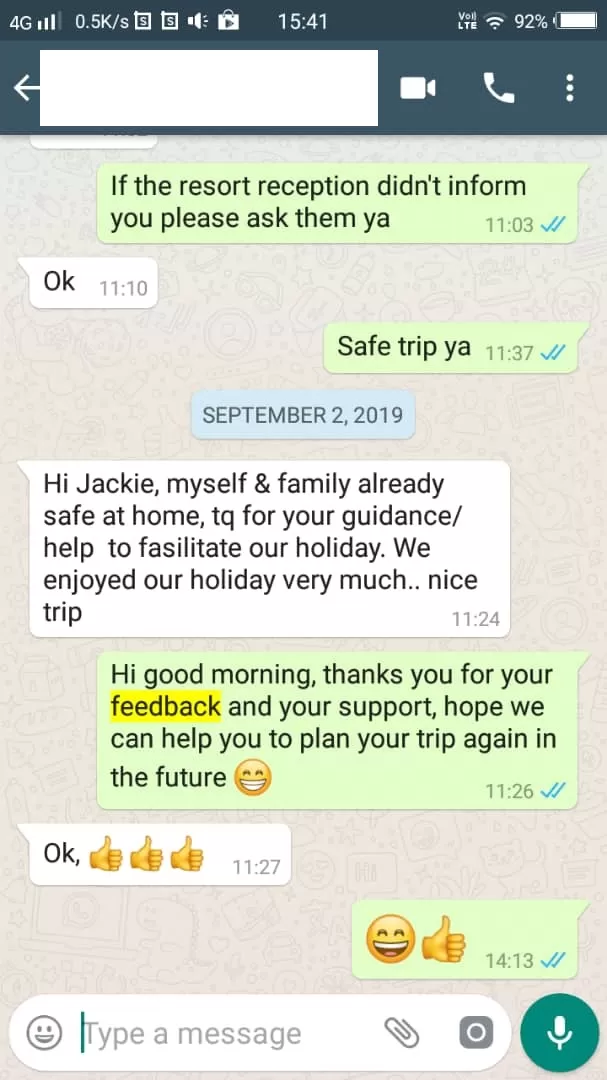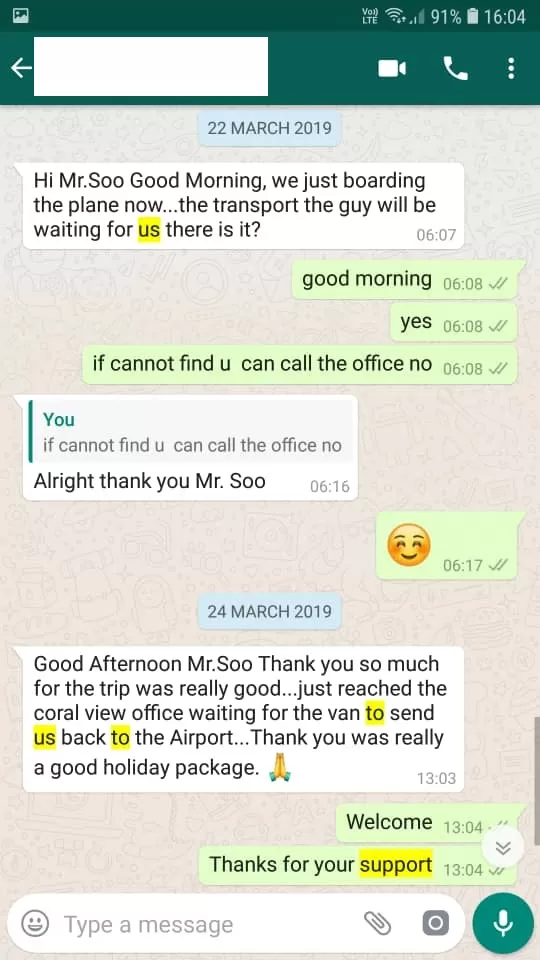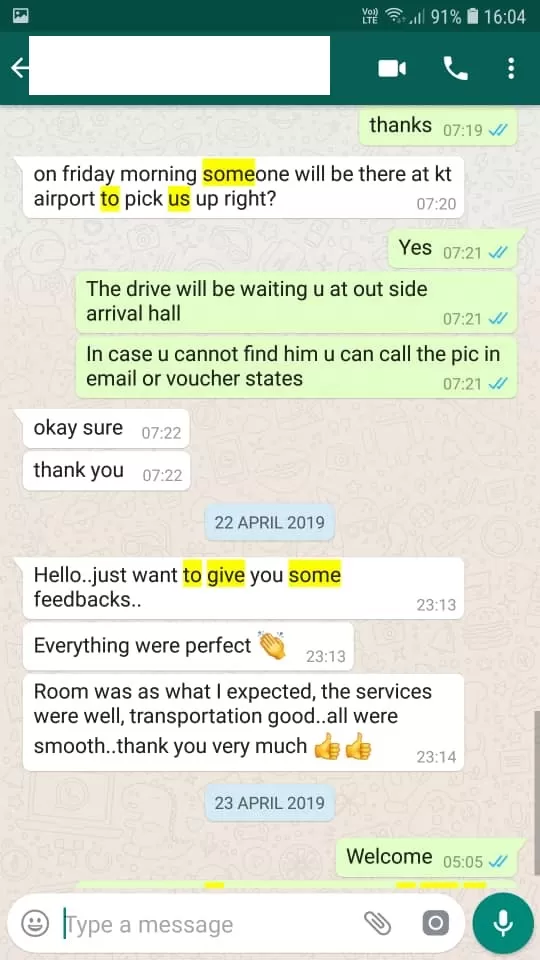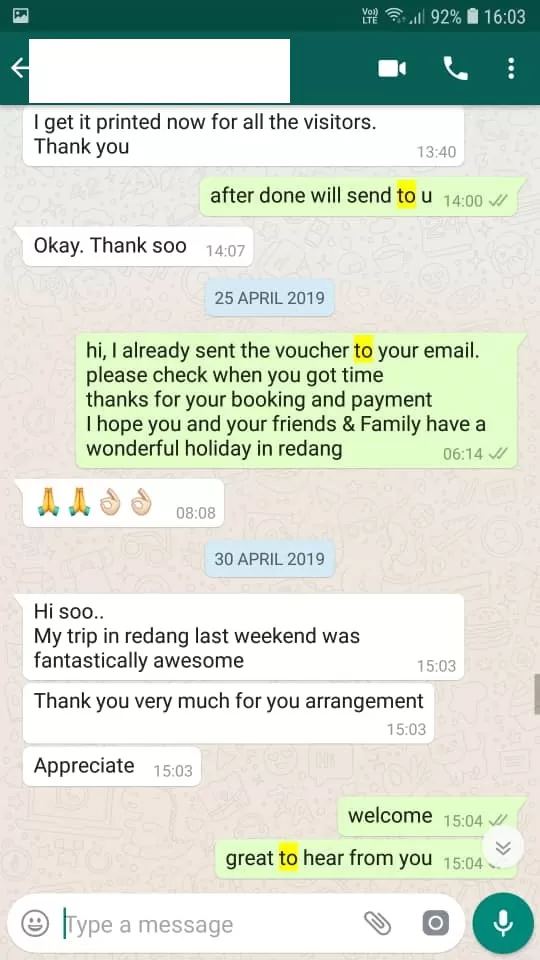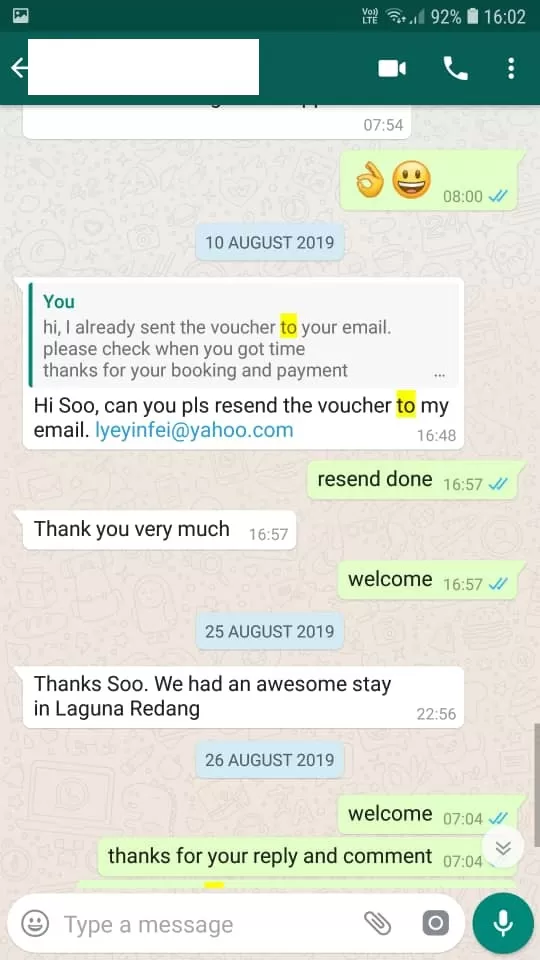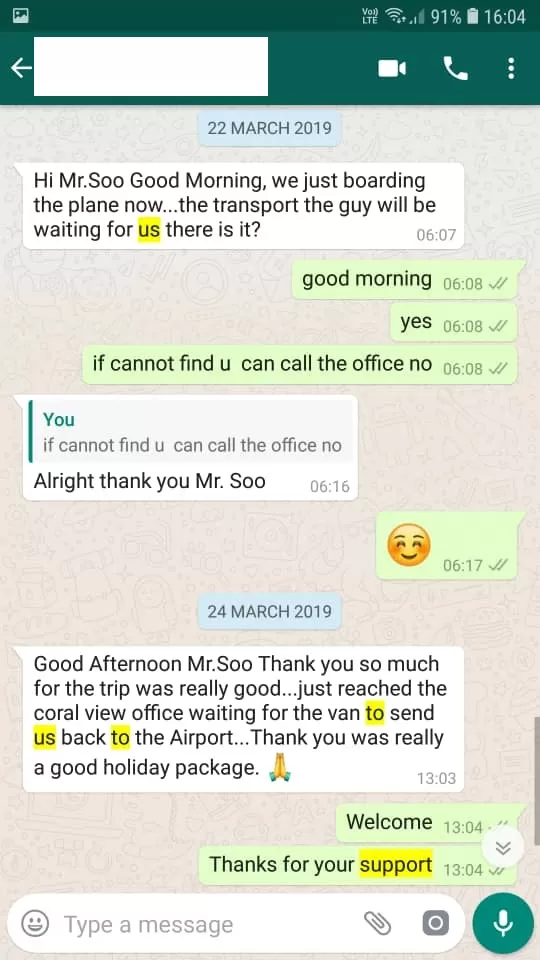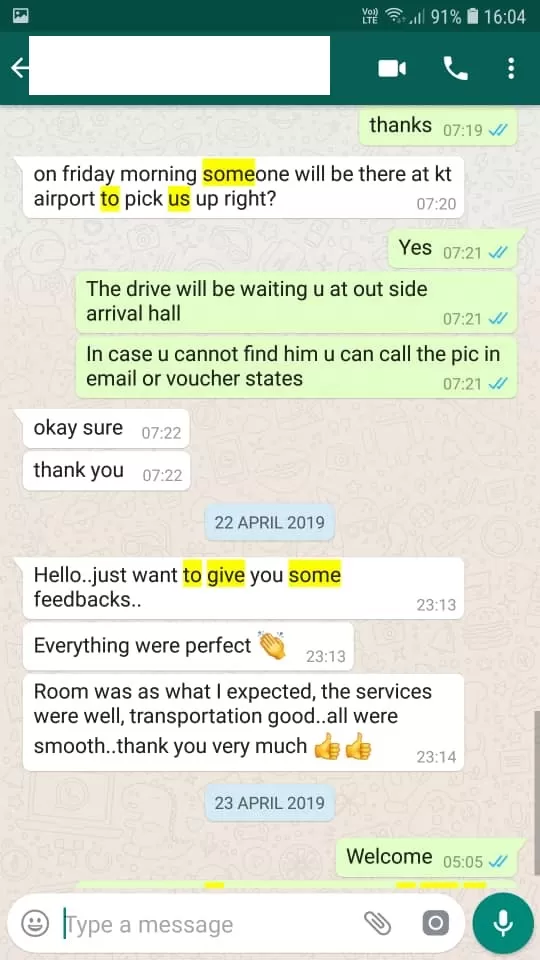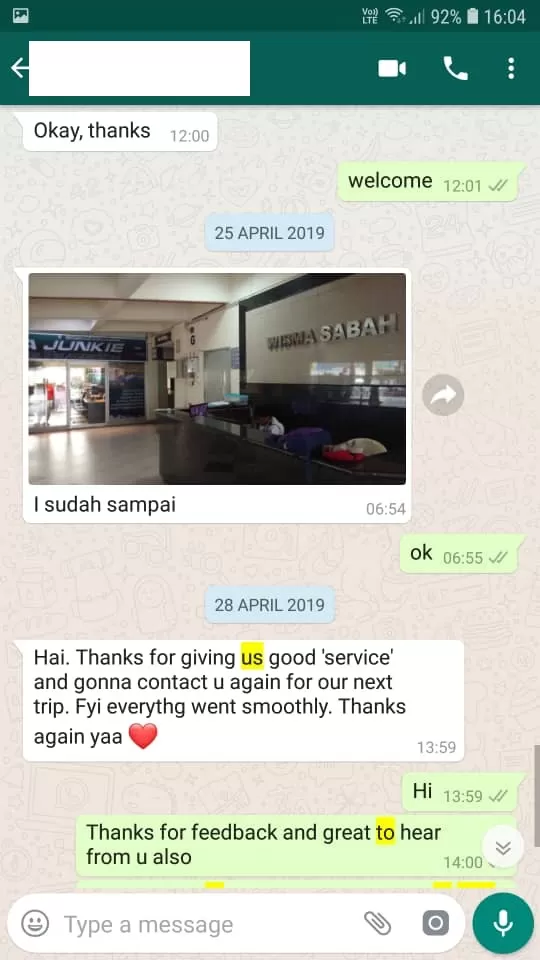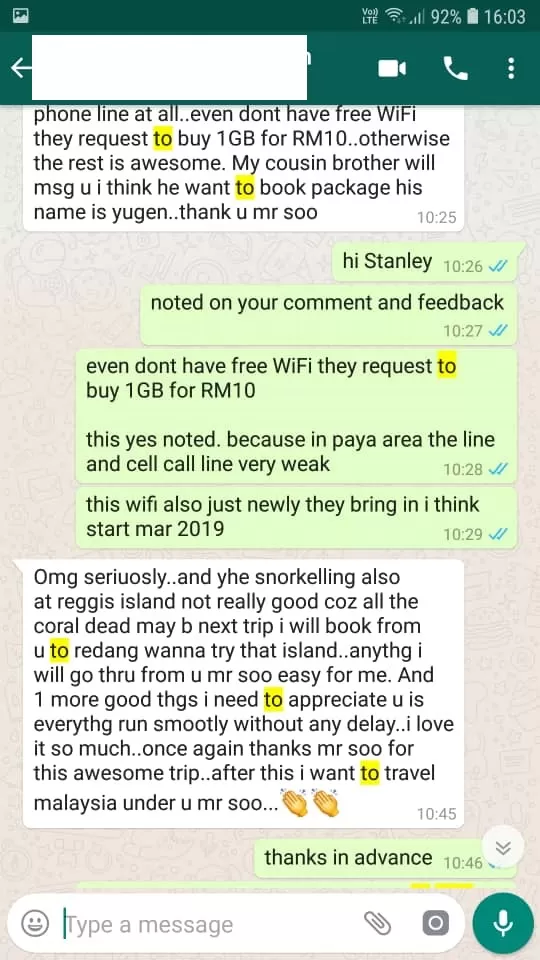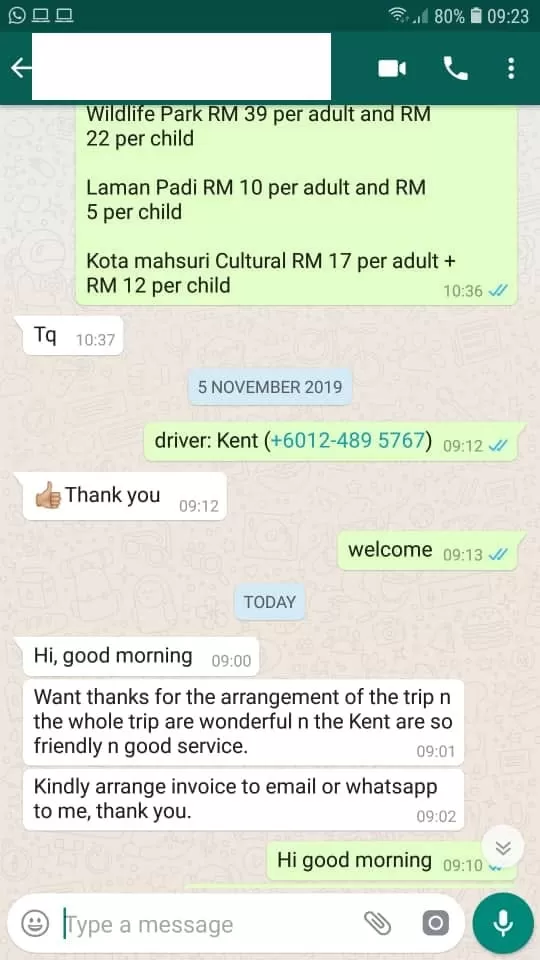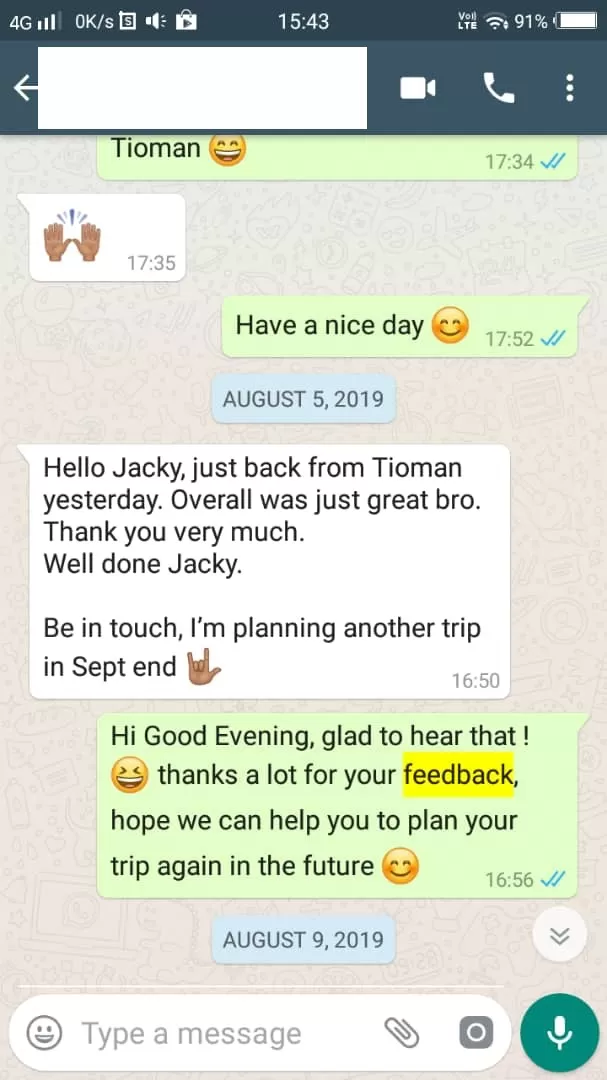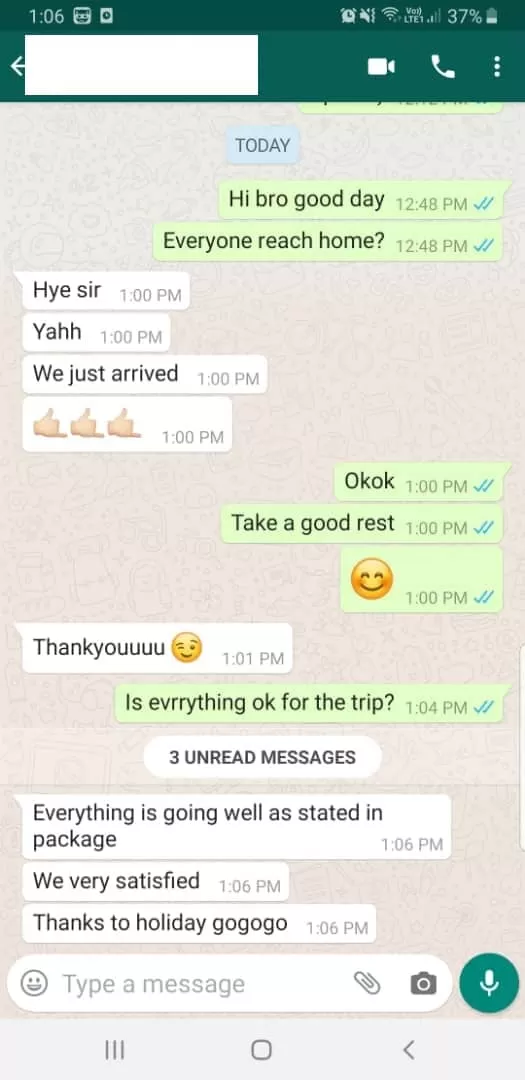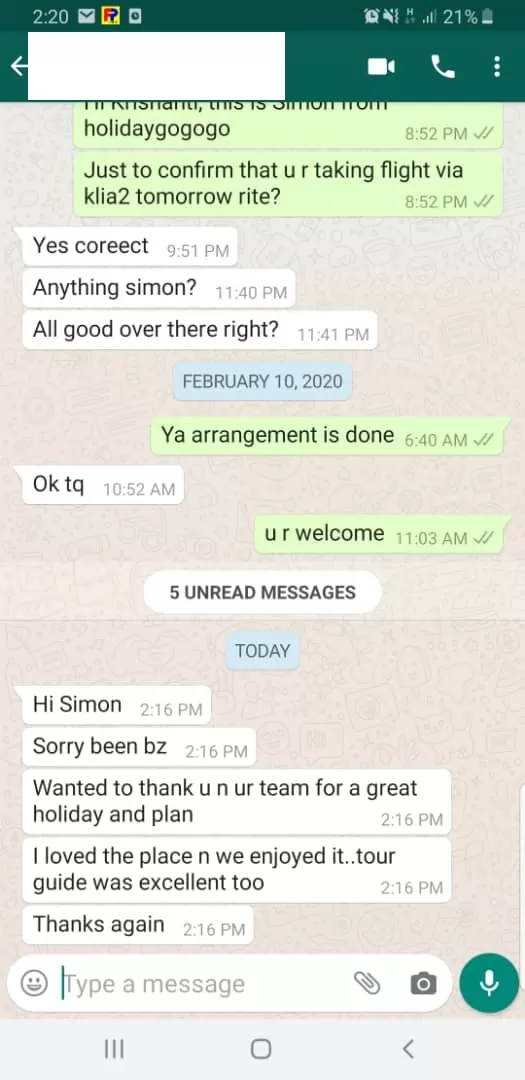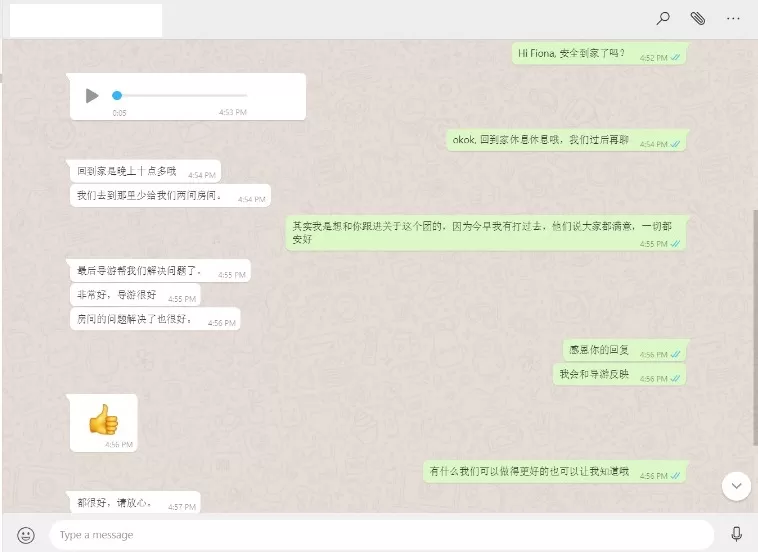 ---
---
---
---
Check Out More Facebook Reviews Check Out More Google Reviews
Holidaygogogo Tours Sdn Bhd
Average rating:
6 reviews
Sep 4, 2023
I would like to give a thumbs up to Anna who helped me with my Mabul/Sipidan holiday arrangement in August 2023. Liaising with her was simple, hassle free and she attended to all my queries promptly. Thank you, Anna!
Jul 8, 2023
Signed a day to Pulau Matanani from Anna.
She is so helpful and always reply to my queries fast.
Thank you for arranging such a wonderful trip. Keep it up!
Mar 27, 2023
Thanks Holidaygogogo Arrangements 3D2N package Pulau Redang Tour .Quick response with satisfaction information will recommended to other . Well done and keep going.
Jan 5, 2023
Friendly team and excellent service. Simon really knows what he's talking about. Good holiday service provider
Sep 29, 2022
Stayed for 4 days 3 nights

Airport and Boat Transfer both ways - 5 star all the way! they were on time, polite and on top of their job. Well done!

P.I.R Staffs - They were all amazing, very attentive, friendly, knowledgeable to things that we needed to know.

Room - The room we stayed was a garden room. Beautiful colonial-layout room, could use some maintenance and cleaning of stains but it didn't matter to us much. Water heater tends to go off when needed, not sure if its due to electrical issues. Air-conditioning, fan and ventilation was great. Room didn't have hairdryer and clothes iron so you need to request, luckily staffs were quick to provide. Other than this minor stuff which might be raised as a concern by other guests, the room was great. Room had safe deposit box, balcony with chairs and table, clothes rack by the balcony to dry your wet clothes, mini fridge. Overall, loved the room!

Facilities - Karaoke room was not available due to renovation, swimming pool was nice, pool table was not in order so you would need to find other indoor activities to do. Public restroom needs to be cleaned regularly as some guests lack the mindset to properly clean as you go. Staffs were attentive towards this matter.

Food - Love the selection of foods offered everyday, although the restaurant does have ala-carte menu, we opted for their 3 meal a day buffet. There were different range everyday. Although there are 1-2 meals that don't actually turn out well, but I'm sure the chefs can improve that over time. Serving area however needs to be improved as there were flies almost all the time hovering so hope this can be addressed to ensure hygiene level is observed, especially with a lot of diseases now. But we didn't miss a single meal, keep up the variety, and improve the cleanliness, love the set up, very traditional-Malay style dining area.

Wi-Fi and Connectivity - Great with Celcom data users around the resort, resort does have Wi-Fi but you need to use that at the restaurant and reception area.

Accessibility - Water Taxis are available, charges are double at night, example if you need to head to Perhentian Kecil - Long Beach, during the day, it will cost you RM10 per person, one way, so after 7pm, its RM20 per person, one way. Could suggest the boatmen to offer lifejackets as there weren't any provided. But they were quick and friendly. Super convenient. Cash only, best to have exact change.

Beach area - Absolutely beautiful! Cleanest seaside and waters you can get, crystal clear view of the corals, marine lives swimming and great for snorkeling. Famous spots for resident turtles. Can be crowded between 10am - 12pm and from 2pm to 4pm from all the visitors taking island hopping package as they need to come to this area to view turtles, corals and general snorkeling. Beach chairs and mats are first come first serve basis, you'd see expats and overseas travelers hogging on to it quickly after lunch hours, so if you are into getting a sun-bath, make sure you do the same.

Others - They do have store that sells daily essentials, snacks, merchandises, beach wears and other stuff. Spa was great (Pinang Seribu), they accept payment via cash and cards just as the hotel.

Tips - If you are there for entertainment, Perhentian Besar is more of a relaxation haven, so take a water taxi to Perhentian Kecil instead, they are available till 12am. You will need to bring cash to pay as most of the smaller stalls and bars don't accept card payments.

Overall, great holiday, well recommended for a neutral traveler as myself, looking forward to future Perhentian Trips. Thank You HolidayGoGoGo!
Sep 29, 2022
这是我们第四次到热浪岛。Mr. Soo的服务非常好,回复快速,也非常有耐心的聆听我的问题。他了解我们的担忧,高度配合。即将出发时,其中一个家庭突然有成员确诊,Mr.Soo快速的根据我们的要求,把预定分开,延后。非常感谢。之前的刁曼岛之行,也是透过他们安排的。这是一家有诚信,可信赖的旅行公司。下次到海岛,还是会用他们的服务。