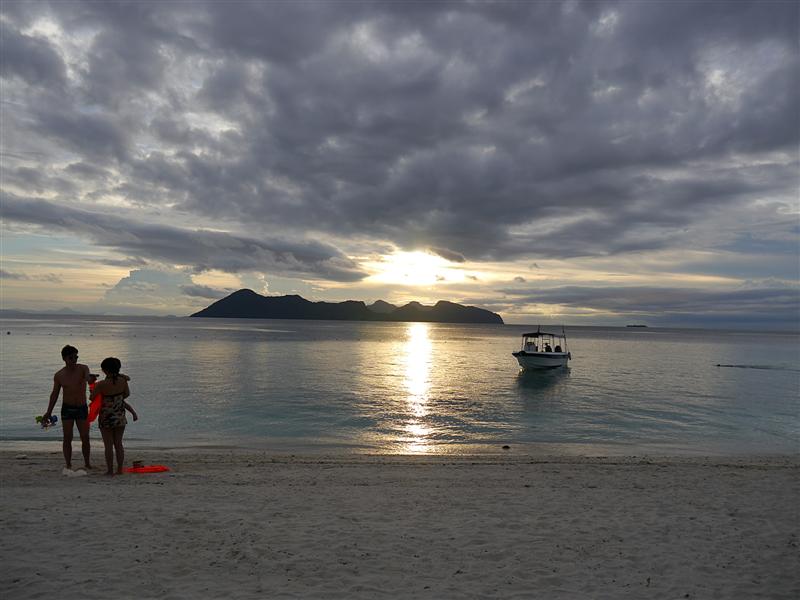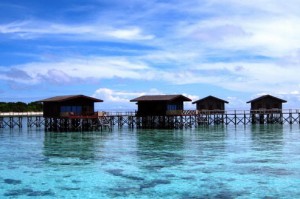 Holiday is a time for one to unload the heavy burden on his/her shoulders while giving him/herself some time off. Thus, it is extremely important for one to be able to obtain the utmost relaxation one deserves to get when one is on vacation. Sabah is a good place to visit. And if you are looking for a place with peace and tranquility, perhaps the Pom Pom Island in Semporna may be one of the best choices on your list of selections.
Attraction in Pom Pom Island 
The Pom Pom Island is pretty secluded, isolating you from the busy buzz of the city. Without the noisy honking and busy chatters you will tend to experience every time back at your hometown, you will now have chilling sea breeze and soothing sea waves to ease your stress and tension. They even possess the power to make you forget your stressful moments while you are at it! One of the most remarkable things about the island is its ambiance. Upon reaching the island, you will instantly feel that you can finally have your very own time to spend without having the heavy stones of having to rush for any deadlines or thinking of ways to deal with certain clients on your heart. Here, you can leave everything back on the busy land and hand in your time to the island.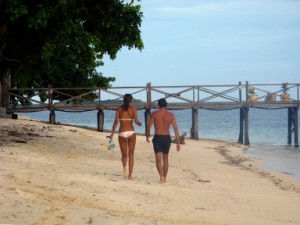 Due to the mangroves surrounding the island, you will also get constant breeze and relaxing wind when you are spending your time on the island. This will help you with putting yourself in a relaxing state. There will be no distractions and no interferences which will disturb the time of your life here on the Pom Pom Island. The sandy beach on the island is also one perfect place for you to hang out, in which you can sit on the soft and silky sand while watching the sun set late in the evening, or you can even have a campfire session with your family and friends for great bonding purpose.
Things to do in Pom Pom Island 
The ocean will also welcome you with open arms. You can jump into the clear blue sea and admire the various sea lives residing in the ocean. Some of them will even swim along with you; while some of them will also pose for you if you want to capture their pictures. Remember to bring your favorite book along because after a whole long day of hanging out outside, you can now sit back and relax on the couch in your resort and indulge into the world of your favorite book, without the need to worry about any disturbance which will spoil your whole mood.