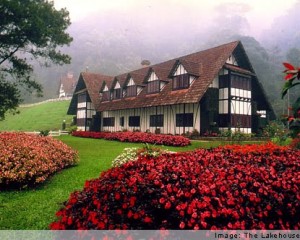 With a collection of serene townships pinched 1500m high on a group of tranquil mountains, Cameron Highlands located in the state of Pahang is one of the most popular tourist destinations in Malaysia. Tea plantations, strawberry farms and cooling resorts found across the meandering hill slopes and lush valleys, simple meant for a perfect relaxing vacation for the honeymooners and family alike. With the cooling climate, Cameron Highlands has so much to offer for its visitors.
Attractions in Cameron Highlands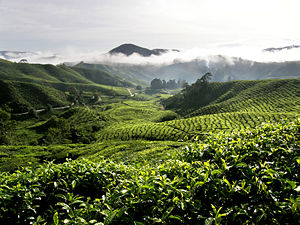 For one thing, it is a great place to enjoy a holiday, relaxing as you look out to the vast tea plantations. The scenery here at the tea plantations is a relaxing one as you see tea pickers making their way through the winding green plantation picking tea. The BOH tea plantation is a great place to start if you are interested in finding out more about how tea plantations produce the beautiful brown liquid served in a tea cup.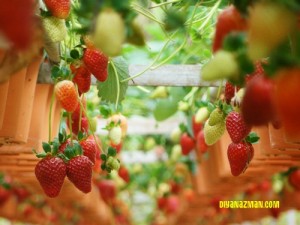 The Strawberry farm is a must visit here. Because of the cool temperature in the Cameron Highlands here, strawberry grows pretty well here. The strawberries here don't taste as good as those planted in cooler countries but will definitely suffice to satisfy your taste buds for fresh fruit. The farm is open to visitors and you can see how strawberries are harvested. The farm also offers tasting of some of the strawberries planted here and you can even dip them in chocolate dip.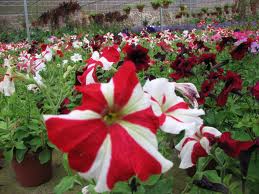 Cameron Highlands also has a flower nursery. Being the place where most of the fresh flowers in Malaysia come from, find yourself at the home of all beautiful fresh flowers. Here is the best place to make a few purchases for some fresh flowers to take home with you. The friendly gardeners here will be more than willing to offer you a good gardening tip or twp. Visit the markets here for a good bargain on some amazing local delights and fresh produce from the fruit farms around the highlands. Here you will find all kinds of fruits and vegetables grown right here in the highlands under one roof. The price of the product here is much cheaper and is a great place to buy some of your favorite fruits. The market is also a great place to try out some of the local delights at very reasonable prices.