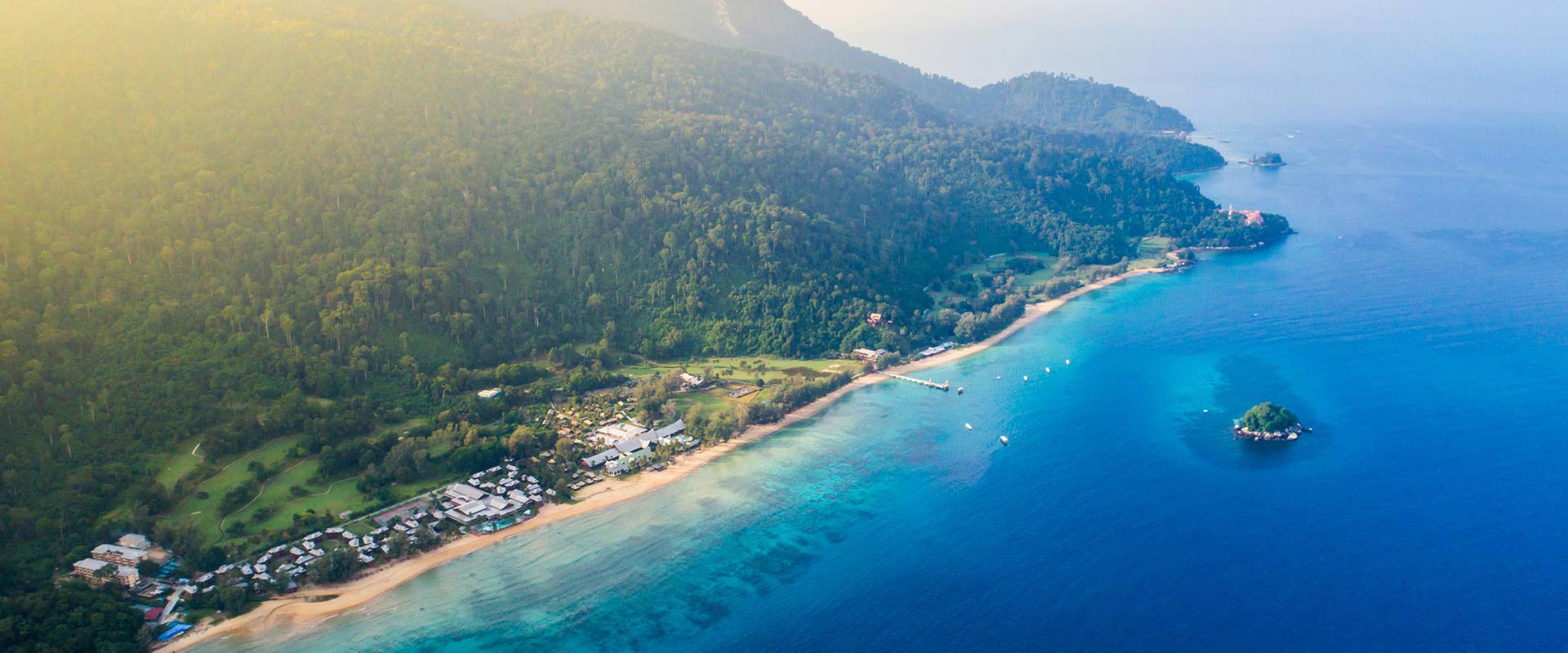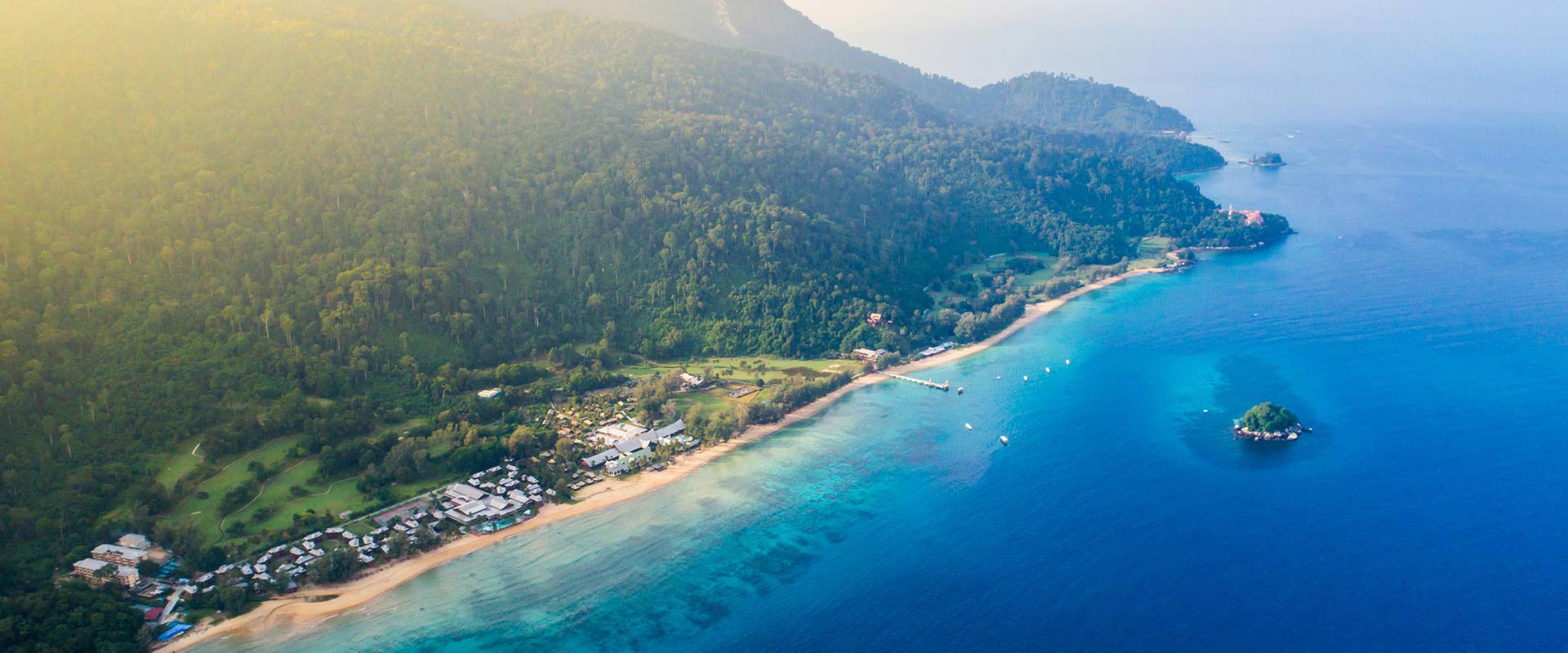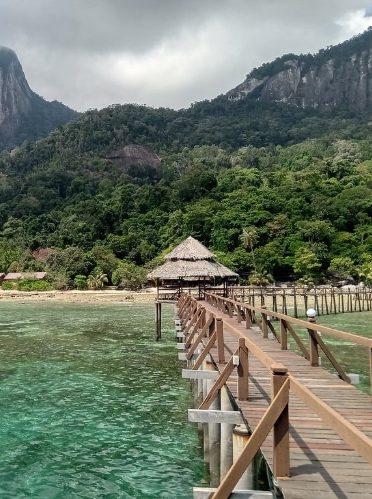 Tioman Island (Pulau Tioman – 刁曼岛) is a small volcanic island in the Malaysian Peninsular state of Pahang. The scenery here is beautiful and picture-perfect – the best destination for an idyllic holiday!
---
Tioman Island is close to perfection with its amazing sun-kissed white sandy beaches looking out to the clear blue water with small islands dotting the horizon in the distance. Tioman Island is a perfect gateway for a honeymoon, some relaxing time or a holiday with the family at the beach. Facing the South China Sea, this island is blessed with beautiful coastline around the island and is a paradise for beach lovers as well as diving and snorkelling enthusiasts.
In addition to swimming in the crystal-blue waters, you can also stroll on the white beach and listen to the whispers of the waves. Venture into the depths of its primitive jungles and explore the fascinating wildlife and rare species that await. For an escape from the seawater, splash around in the refreshingly cool waters at Asah Waterfall. Taste the local cuisine on a pristine, beautiful beach while watching the sunset on the far horizon. There are so many things to do here at Tioman Island that you'll need more than a day to cover them all!
---
Tioman Island

Access & Orientation
While Tioman Island is located in Pahang, the typical route for most visitors is to drive or take a bus ride up to Mersing Jetty located on the north-eastern side of Johor, then get on the next available ferry out to sea. On good days, there will be three ferry trips to the island from 7am to 4pm (whether there are three or two trips, depends heavily on water levels). The journey takes about two to three hours depending on tidal conditions and wind speeds, with the ferry making a stop at every village except Mukut, Juara and Nipah. Those travelling from Singapore or Johor would want to make this their point of departure as it is nearer.
Tanjung Gemok is an alternative ferry terminal about 35km north (45-minute drive) of Mersing, at Pahang. It also operates on a daily schedule.. It is the better choice for travellers coming from north Malaysia or central areas like KL or Selangor.
The island is closedfrom November to February due to the monsoon season. The waves will be too strong for any water activities to be carried out safely. So you will have to keep this in mind while making your plans. The best time to visit is April to September during the dry season. Rain showers are brief and few between. If you're incredibly lucky, you won't even see a drop of rain if you go during this time!
---
Tioman Island Activities & Attractions
The swaying palm trees, the small and charming villages and the beautiful sand is all you need for a relaxing gateway far from the busy bustling cities. The crystal clear water beckons you to come in and explore the beautiful underwater world. Snorkelling and scuba diving here is an exceptionally memorable experience as you thread among the many colourful coral reefs near the beaches. The waters here teem with unique and mesmerizing marine life and are definitely an experience you will not want to pass up. You can also take up windsurfing and water skiing.
Besides the beautiful beaches and arrays of beach resorts to pamper you, Tioman Island is also a great place for some on-land adventure. The twin peaks of the mountains of Nenek Semukut attract adventurous rock climbers worldwide. For more casual sport, travelers can explore the various jungle treks here and keep an eye open for some of the rare wildlife wandering around.
---
Tioman Island Accommodation Guides
With the amazing underwater world and tranquil white sandy beaches in Tioman, this tiny island in Malaysia has become one of the must-visit destinations for both the locals and international tourists. Knowing this, visitors should not worry about where to stay in Tioman as there are plenty of resorts and lodges available on the island to suit every traveller's needs and budget. Travelling on a tight budget? Looking at a romantic night's stay with a loved one? Or just a quiet spot to set up camp for you and your family? With so many resorts and hostels to choose from, accommodation on Tioman Island is not something you should concern yourself with at all!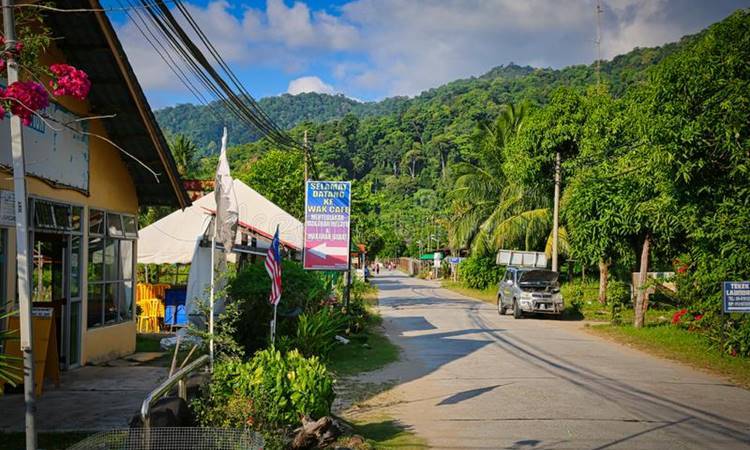 Tioman Attraction: Kampung Tekek (Tekek Village)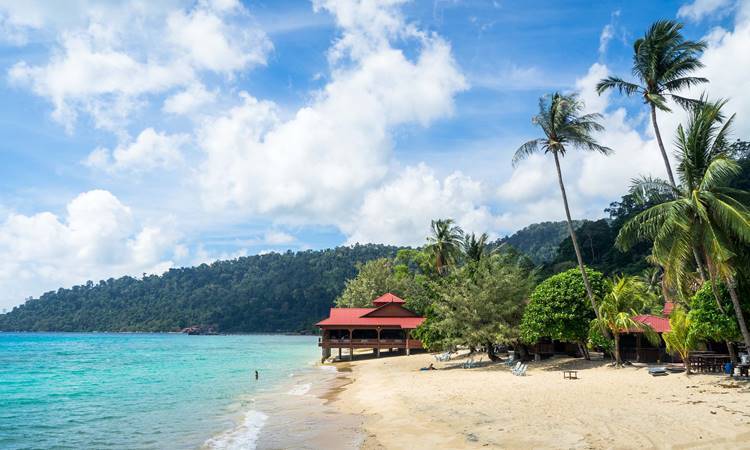 The Ultimate Travel Guide To All 7 Tioman Island Villages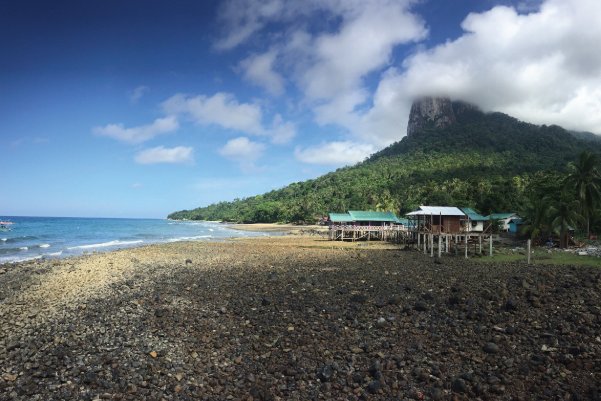 Best Budget-Friendly Resorts on Tioman Island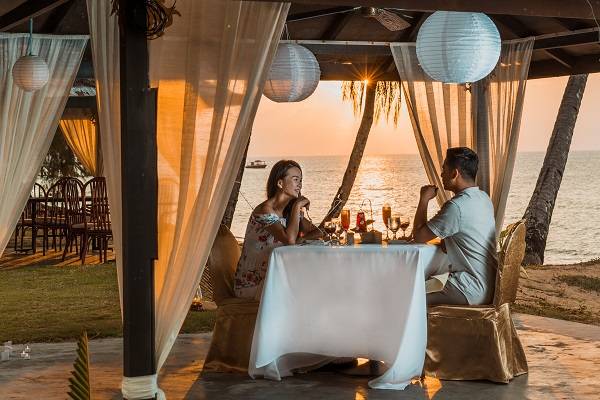 5 Most Romantic Tioman Island Resorts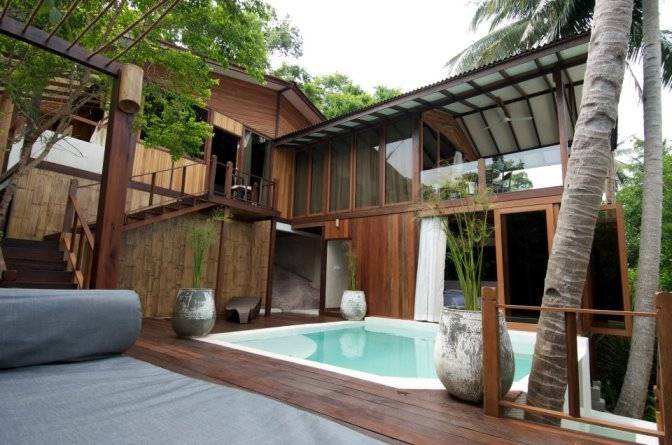 Where to Stay in Tioman Island
---
Tioman Island Popular Resorts
Browse More Tioman Island Resorts
---
Tioman Island Popular Tours & Packages
Browse More Tioman Island Packages
---
Tioman Island Latest Articles, Guides & Resources
Did you know that Tioman Island is one of the many islands in the country that is shrouded by legend and myth? Legend has it that Tioman was the final resting place for a dragon princess. The princess was on the way to Singapore to meet with her lover, and chose to rest on Tioman Island. But she fell so much in love with the beautiful island, that she gave up her quest and settled down instead. The majestic twin peaks of the Island, an iconic symbol, signifies that her spirit lives on, protecting everything and everyone living and travelling on the island.
Want to learn more? Read our articles for more interesting stuff like this.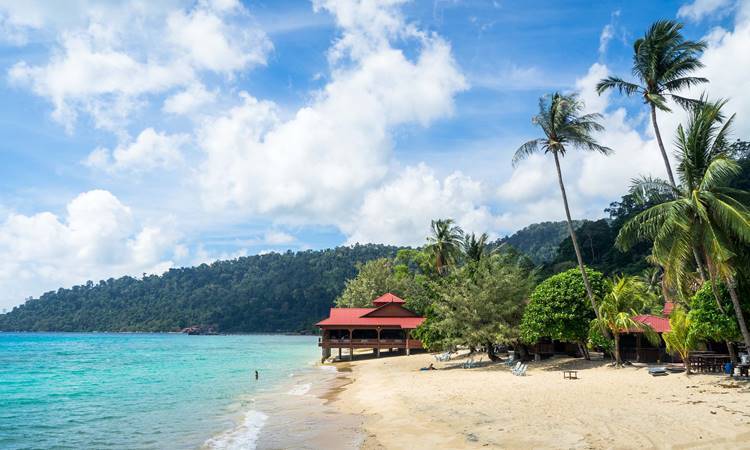 The Ultimate Travel Guide To All 7 Tioman Island Villages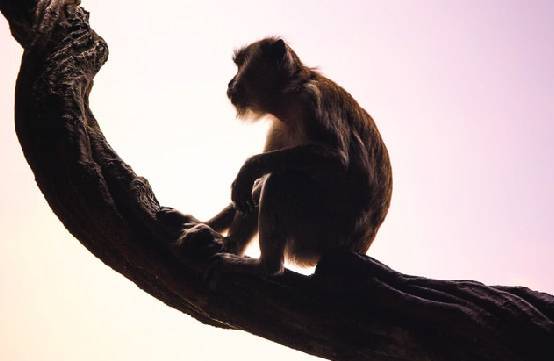 Tioman Wildlife: Meeting The Island's Real Locals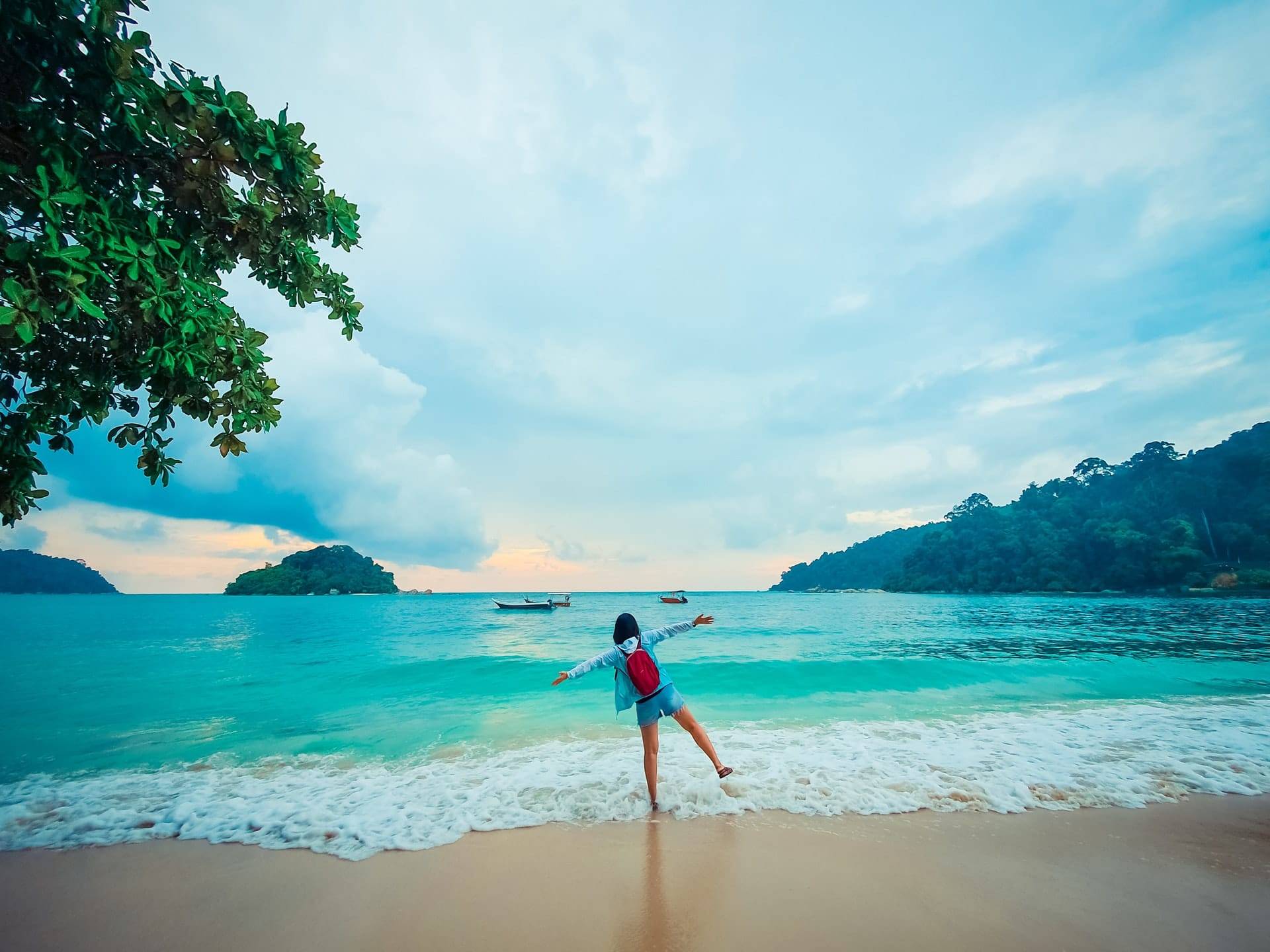 25 Best Islands in Malaysia For Your Next Holiday (With Highlights)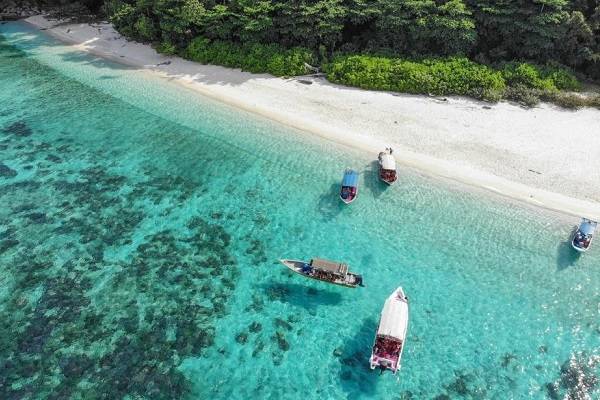 Pulau Tioman Review: Is It Still Worth Going?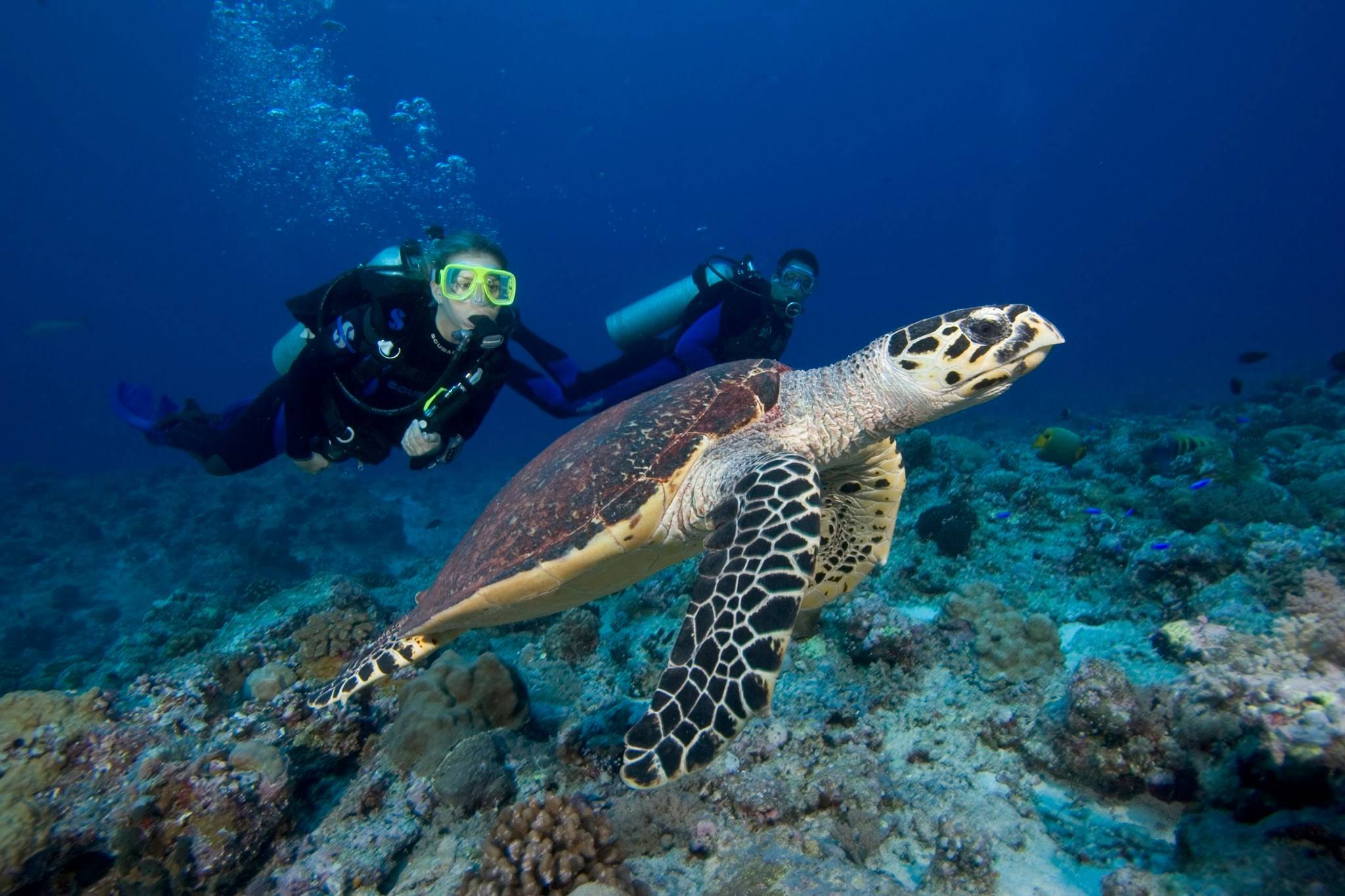 A Step-by-Step Guide: How To Become A Certified PADI Open Water Diver In Malaysia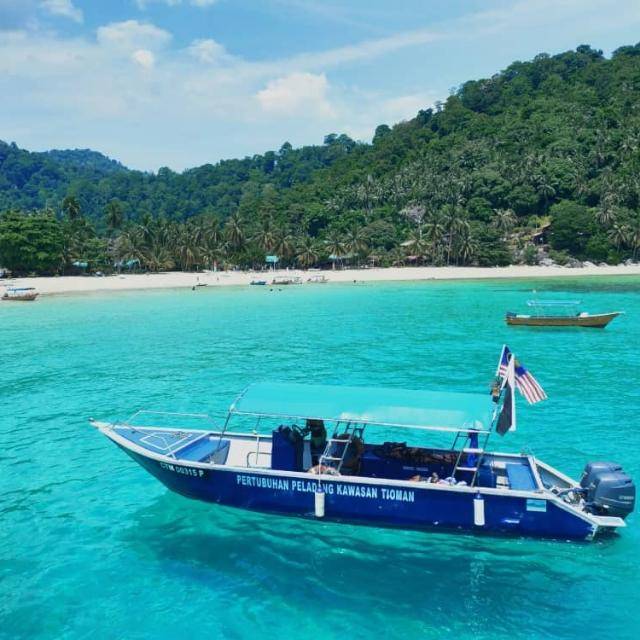 Where is Tioman Island and How to Get There
---
Tioman Island Nearby Islands