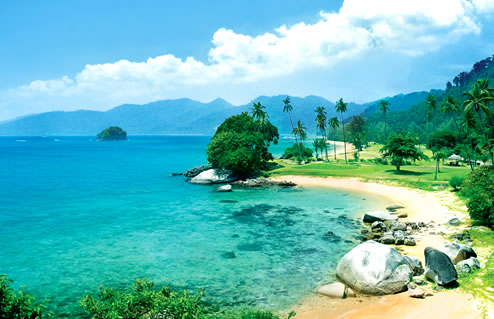 The largest state in Peninsular Malaysia beckons you to come and enjoy the many exciting destinations that await you. If you are in Pahang, you should make your way to see some of the most beautiful beaches and islands in Malaysia.
Tioman Island (or known as Pulau Tioman) is a must-visit destination if you are having vacation in Pahang. This beautiful island is close to perfection with its amazing sun-kissed white sandy beaches looking out to the clear blue water with small islands dotting the horizon in the distance. Tioman Island is a perfect gateway for a honeymoon, some relaxing time or a holiday with the family at the beach. Facing the South China Sea, this island is blessed with beautiful coastline around the island and is a paradise for beach lovers as well as diving and snorkeling nerds.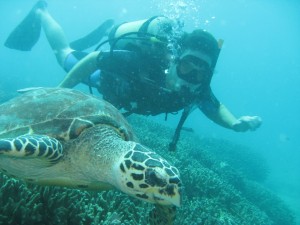 Things to do in Tioman
The swaying palm trees, the small and charming villages and the beautiful sand is all you need for a relaxing gateway far from the busy bustling cities. The crystal clear water beckons you to come in and explore the beautiful underwater world. Snorkeling and scuba diving here is an exceptionally memorable experience as you thread among the many colorful coral reefs near the sea shore. The waters here teem with unique and mesmerizing marine life and are definitely an experience you will not want to pass up. This island which is also reputed to be one of the most beautiful islands in Malaysia is also a perfect playground for water lovers. Here, you can enjoy yourself snorkeling, wind surfing and water skiing. Don't miss out on an opportunity to get on board on one of the glass-bottomed boats that will take you for a memorable island hopping tour in Tioman. There are many resorts in Tioman Island that offer a beautiful view of the ocean and beyond and is a convenient way to put up for the nights that you will enjoy in Tioman Island.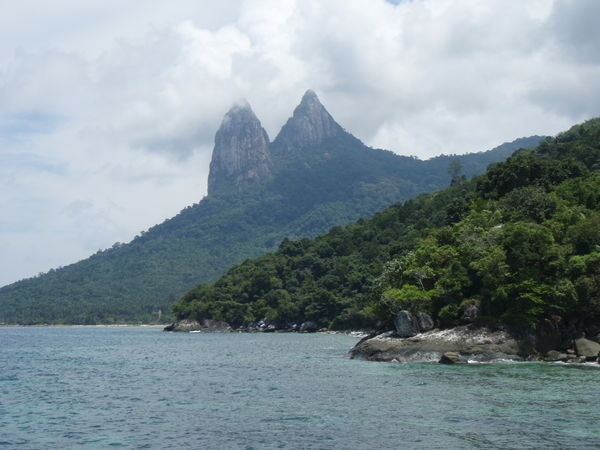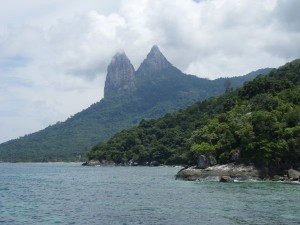 Attractions in Tioman
Tioman Island is also one of the many islands in the country that are shrouded by legends and myth. As for Tioman Island, legend has it that the island became the final resting place for the princess who was a magical dragon. The princess was on her way to her prince in Singapore but never made it there because she fell so much in love with the beautiful Tioman Island. Besides the beautiful beaches and arrays of beach resorts to pamper you, Tioman Island is also a great place for some adventure. The twin peaks of the mountains of Nenek Semukut will definitely attract your attention when you reach Tioman Island. Visitors can explore the tracks here and keep an eye open for some of the wildlife wandering around.
Attractions in Pulau Tioman: