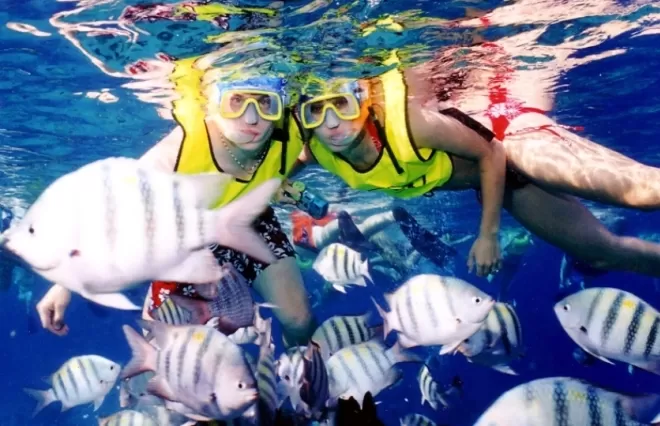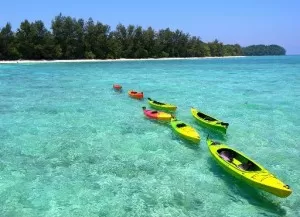 There are too many wonders of the Mother Nature which many would often spend most of their lifetimes discovering more secrets about it. In Sabah, you would also obtain the chance to enjoy more of the beauty of the Mother Nature as well as to discover more of the secrets of the Mother Nature. If you are an ocean lover, perhaps the Mantanani Island in Kota Belud would be one of the best choices for you to enjoy more of the nature's beauty.
How to get to Mantanani Island
In order to reach the Mantanani Island, you need to first go through a one-hour long boat ride. Do not worry that this boat ride will bore you out because this is the perfect chance for you to further enjoy the beauty of the ocean when you get to witness the calmness of the blue sea while enjoying the cooling sea breezing brushing across your face when you are on the boat. However, if you have a history of seasickness, be sure to equip yourself with some medicals to treat seasick before you step onto the boat.
Attractions in Mantanani Island
Mantanani Island is also one of the most well-known paradises for divers. There are more than the beautiful sea view and the warm yet soothing feeling you get when you step on the soft white sand on the beach. Launch your journey to the underwater world at the sea of the island to witness the true beauty of the underwater world with huge numbers of fishes surrounding you when you are busy learning more about them. Fish lovers would definitely find this view precious, with thousands of neon-colored fishes and the clown fishes accompanying you while you explore the underwater world, this would definitely make an awesome photo album for your remembrance of your fantastic trip to the island.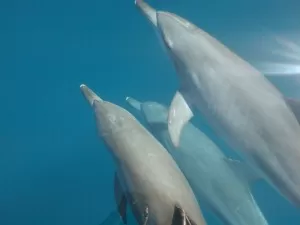 Besides, you would also obtain the rare chance to witness the playful dolphins peeking at you from under the water. Be sure to capture a picture of them before they disappear out of view. This is also the perfect time for you to learn and capture more pictures of some of the rare underwater species such as the eagle ray and the bumphead parrotfish.
Things to do in Mantanani Island
If you are not too fond of diving, you can also try out some of the other activities available on the Mantanani Island such as snorkeling and kayaking. After an exhausting day spent on the island, you can then sit back on the beach of the island and enjoy the astounding view of the sunset. The magnificent view and the cooling sea breeze will definitely chase away your tiredness, as if they are both magical.