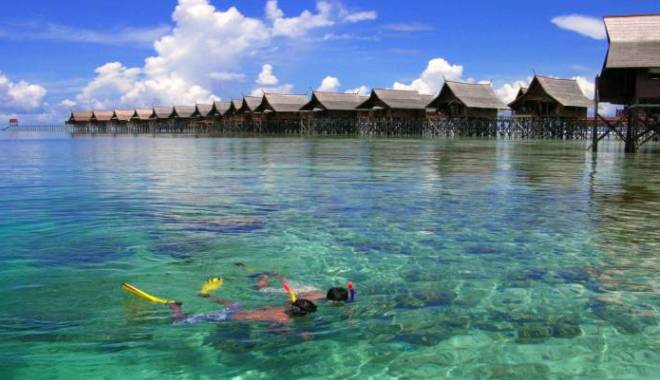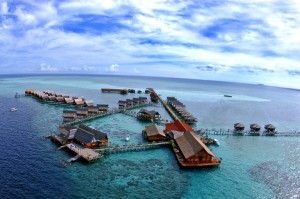 Everyone would definitely hope that their vacation to a distant place will be a memorable and meaningful one. However, in order to be able to do so, it requires one to conduct a certain extent of research so that one will be able to proceed to the right place they intend to visit. In Sabah, there are many unique places that will definitely be able to conjure a magical yet meaningful experience to your vacation. If you are interested with the gaining of more unique memories in Malaysia, be sure to visit the Kapalai Island which is situated in Semporna, Sabah.
Attractions in Kapalai Island
Although the name Kapalai Island suggests strongly to one that this place might be yet another island you can find anywhere, the fact is that Kapalai Island is actually not quite an island. In fact, the Kapalai Island consists of 50 water bungalow chalets which are built in the middle of the ocean, solely with the support of high wooden stilts. If you have always imagined yourself to enjoy in the middle of the sea, this might be the perfect chance for you to make your dream come true.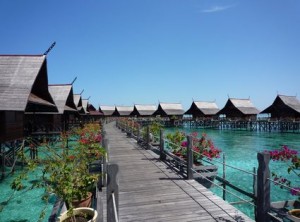 Visiting the Kapalai Island will definitely give you a whole new experience of residing in a chalet, or even in a hotel. Instead of waking up to dry land and busy people walking around the place, this time, you will wake up with the ocean right under you, with sea breezes blowing gently into your room window early in the morning. The chalets on the Kapalai Island are well-facilitated with all sorts of facilities and services you will find in a normal chalet (on the land) or in a hotel.
Things to do in Kapalai Island
Before heading out for some thrilling marine activities, you can first settle yourself in the elegant yet beautifully designed restaurant to have your breakfast with your friends or your family. Then, if you want to be closer to the sea, you can proceed to join the special PADI courses provided by the chalets, which help you to learn more about Open Water as well as on Night Diving. This courses will definitely be useful for you in the future if you wish to pursue more in sea diving.
After experiencing a whole day loaded with various exciting activities, you can head on to the wooden deck to enjoy a moment of peace, in which you will be able to catch the magnificent sunset view, with jaw-dropping reflections on the sea. Before you leave the Kapalai Island, feel free to visit the souvenir shops on the island to purchase some gifts for yourself or your love ones as a remembrance of this unique yet memorable trip to the Kapalai Island in Sabah.