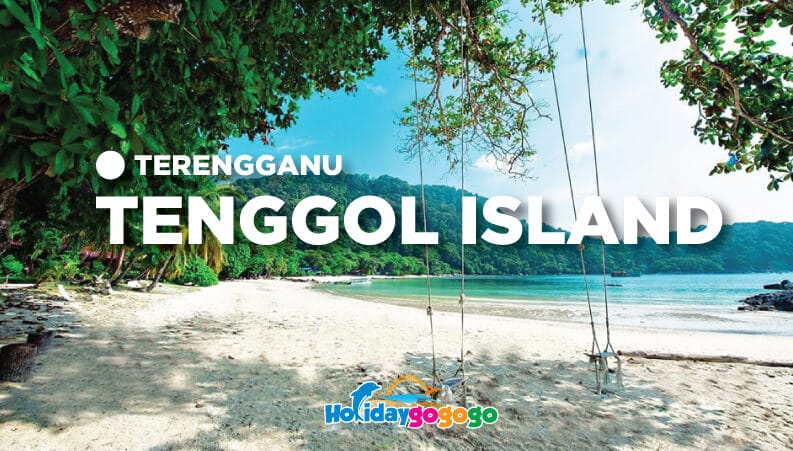 Terengganu is an enchanting state located along the east coast of the peninsular. There are many islands off the coast of Terengganu that are so beautiful, it is definitely hard to pick the right island to stay at and explore.
Tenggol Island is simply one of our top picks for diving and marine life due to its 'hidden' reputation.
Tenggol Island or Pulau Tenggol is a beautiful island off the southern coast of Terengganu, Malaysia. Traditionally, the island was uninhabited and thus retains most of its natural beauty. Surrounded by the blue, crystal clear waters of the South China Sea, the island is still quite undeveloped till today. Most of the land is rocky, rugged, and covered by a dense, primitive forest. The main beach is Tenggol Island Beach, which houses the island's resorts, restaurants, and dive centres.
Things to do in Tenggol Island
This "Lost World of diving" offers divers some really pristine clear water conditions and amazing marine life. Some might even say that it is the best diving site in Peninsular Malaysia! Tenggol Island and the nearby islands offer good underwater visibility with plenty of wonderful marine life and a wide range of soft and hard corals. Divers will realize that Tenggol Island offers great diving experience, ranging from drift diving, deep diving, and two wreck dives for the experienced divers. The incredible shallow dives are perfect for novice scuba divers.
Besides diving, Tenggol Island features many wooden chalets facing the sea that will definitely be a romantic gateway for you and your loved one. The greenery that fringes the beach here and the never-ending horizon and perfect sunsets are key ingredients available here that will definitely make your holiday at Pulau Tenggol a memorable one. It is a perfect destination to consider spending your honeymoon or an anniversary! Celebrate love at Pulau Tenggol because it is an amazing island with a traditional charm to it.
Attractions in Tenggol Island
The island is perfect for a gateway in which seclusion and relaxing is prioritized. There are many resorts here that will definitely suit your needs. Whether it is a honeymoon, a quiet gateway to unwind and recharge before heading back to the city or just a quality holiday time with the family, this island has many resorts that will definitely make your holiday here a comfortable and memorable one. The resorts look out to the clear turquoise water and you will definitely want to try out the many charming cafes along the beaches that dish out some of the best local delicacies. In the evenings, take a stroll down the stretch of beaches here at Pulau Tenggol. The sunsets here are beautiful and worth waiting for. There is nothing better than walking hand in hand down the beautiful beaches of Tenggol Island and enjoying yourself.
The beaches here are ideal for sunbathing or just relaxing as you read a book or look out to the beautiful horizon.
The waters here are also ideal for snorkeling. The underwater world will definitely leave you mesmerized and one snorkeling session in the water is definitely not enough to satisfy your desire to see more of this beautiful marine environment.
There is just too much to explore in the waters around Pulau Tenggol so do start out your day early! The resorts on the island do offer many exciting and good deals in their packages that take you around the island and even provide convenience for your trip. Besides snorkeling and diving, you can also rent canoes to paddle out into the water and just enjoy the gentle breeze.
---
Tenggol Island Popular Tour Packages: