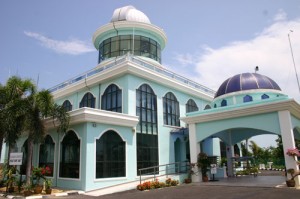 When having holiday in Malaysia, Melaka is a must-visit state. This historical state is certainly an exciting place to visit which promises great tourist destinations for a memorable holiday.
Science lovers and those who love stars and outer space will love the fact that Melaka is home to the Al-Khawarizmi Astronomy Complex. There are three main buildings in this complex. Any public bus should take you here so do check with the bus schedules when planning your trip here. Spend at least half a day in the complex, having fun as you discover the beautiful mysteries of outer space. The complex was built by the Melaka State government to encourage the exploration of the universe. The observatory is a great place to start. Here, children will find themselves captivated by the beautiful planets and stars that they can view. The complex is also home to a Planetarium. The entire complex is visitor friendly and has informative labels throughout your tour to help guide you and give you amazing insights on the beautiful universe we are in. Visitors can learn more about the planets, stars and even some of the great discoveries of Earth. The planetarium has been well planned and is a great place to learn more about space. There are stations which display videos about scientific discoveries in space that visitors can watch. There are also shows in the Planetarium that are suitable for the younger set of visitors.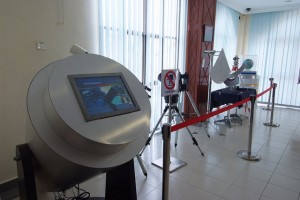 This is also a great place to see some of the state-of-the art telescopes that were used in space exploration. Besides that, check out the olden day space exploration tools that were used in the ancient days. They certainly are very interesting tools that helped to pioneer space exploration. This is the best place to learn about space. If you are interested, why not head over to the training center to see what they have to offer. The complex also does night sky observations of the nearby planets and stars and is a great place to be in if you are interested in seeing some of the most captivating images of our solar system. There is a cafeteria down stairs that serves some local delights if you are hungry after your tour. The complex is situated near the beach and visitors can end their tour of the complex with some of the nearby attractions.
Recommended Area to Stay in Melaka
Jonker Street
For those looking for culture exploration and food trails. Also known as a backpacker paradise.
Melaka Raya
A gateway to all the city attractions with wide range of accommodation options.