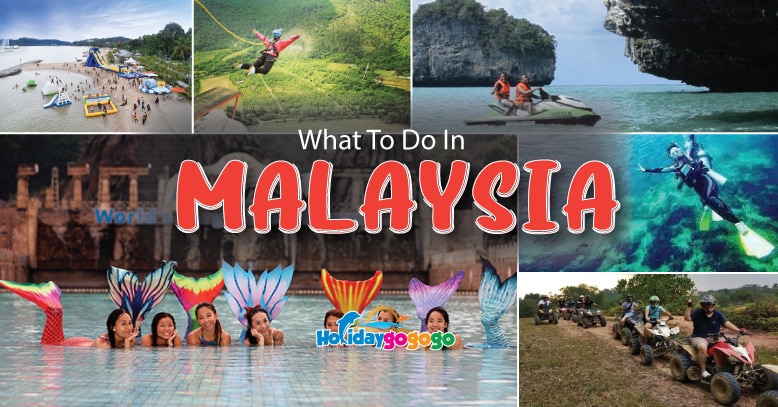 Malaysia is quite accurate to be recognized as a tropical paradise. More than a million tourists spend their vacation in Malaysia every year to explore the beautiful islands with unspoiled coastlines and experience the local cultures with great diversity. Malaysia is a tiny country but visitors will find countless activities and things to do. Starting with city exploration, hiking in the lush rainforest, and ending with one of the many water activities like scuba diving, snorkelling or jet skiing.
Beautiful Islands and Untouched Coastlines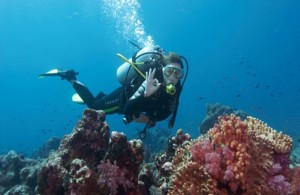 Whether you are looking for relaxation on the white sandy beach or to explore the diversified underwater tropical marine life, millions of visitors flock to Malaysia islands every year. Homes to numerous spectacular island paradise like Pulau Tioman, Pulau Redang, Pulau Sipadan, Pulau Mabul, and Pulau Mataking, these islands have some of the best diving sites to fill the hunger of scuba diving enthusiasts. Water activities are countless, just depends on how you wish to spend your vacation here, jet skiing, banana boating, parasailing are a few among the top choices.
A popular choice among travellers is to go island-hopping! Malaysia's coast is littered with countless islands to explore. From established tourist hotspots to undiscovered gems, island-hopping is a simply MUST-DO activity here. Check out Langkawi and its amazing natural attractions (such as a lake in the middle of the sea!), or Pulau Besar which will open your eyes to some truly untouched island sights. If you can't swim or are just not a fish person, Island-hopping tours are the best way to experience these Malaysian islands.
For Adventurous Visitors
White water rafting is one of the best activities to discover Malaysia in a different way. Ranging from class 2 to class 4 rivers, white water rafting in Malaysia is suitable for all age of travelers. Kampar River, Padas River, Kiulu River are some of the best destinations for water rafting. For visitors who like to get close with the Mother Nature, taking a canopy tour in one of the tropical rainforests here offer a completely unique experience. Taman Negara in Pahang and Kinabalu Park in Sabah are some of the iconic canopy tour destinations in this tropical country.
Zoos and Theme Parks
Malaysia is a country for all. And this includes kids, toddlers, and adults of all ages. No matter how old you are, you are bound to enjoy a fun family day out at a theme park in Malaysia. Whether you visit Legoland Malaysia at Johor, or local-favourite Lost World of Tambun at Perak, rest assured that both kids and parents alike will be thoroughly entertained.
For an educational experience, Malaysia's zoos and aquariums promise an enriching, fun vacation. Malaysia's zoological parks are dedicated to the conservation, recreation, training, education, and research of many animal and plant species. Whether you visit Zoo Negara (National Zoo of Malaysia), Melaka Zoo, or the Taiping Zoo – just to name a few – you'll surely enjoy the interaction with wildlife and nature.
Golfing
If you are looking for a golf tour, Malaysia is the best country to visit. Whether you wish to test your golfing skill in a beautiful island or at a highland area with lush green rainforest as backdrop, you will sure to experience a unique golfing experience in Malaysia.
Malaysia is a country filled with plenty of exciting activities and things to do. Whether you are coming for a relaxing holiday or wish to get some unique experiences, activities in Malaysia are sure to fulfill your expectation.
Popular Activities Guide