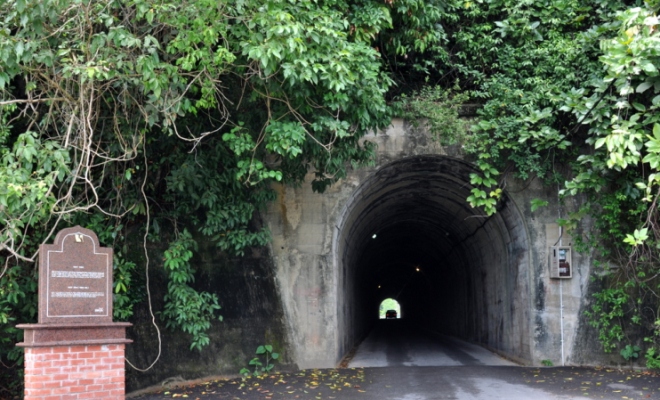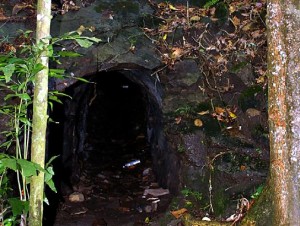 The modern Labuan that you visit today is far different from the Labuan of the 18th century, during that time, coal mining was in existence. There is a place at the northern tip of the island called Tanjung Kubong, and it is here that coal mining was once carried out. Until today, the relics of the olden times can be seen and explored, making your visit to the location to be a trip well worth your time.
Among other sights, you will find an extensive network of deep wells and underground tunnels in Tanjung Kubong. The network used to serve a thriving and bustling coal mining community. Started in 1847, the mine was in operation for about 65 years, all the while funded and supervised by several British companies. The 'New Central Borneo' was the name of one of the last outfits to operate in this area. The company built a railway track which was approximately 8 miles in length to facilitate the transportation of coal to Victoria Port. From the port, the good quality coal was exported – no doubt to fuel the hungry needs of the Industrial Revolution that was taking place in the West.
Perhaps it would whet your appetite to know that throughout its operation, Tanjung Kubong witnessed a number of tragedies, which eventually led to its final closure circa 1911. Records have it that the miners were convicts from Hong Kong, called 'Shantung Chinese'. They would enter the mine shaft from the surface using baskets containing two or three people in one go. At the end of their shift, they would be carried out of the underground, also in baskets, the way they came in. After a particularly nasty accident, the mine was abandoned. Since that time, Port Victoria suffered and later died out, while Labuan turned to other economic activities, leaving coal mining behind forever. Of course, from the tragedies came countless stories (both facts and fiction), many of which are still related from mouth to mouth amongst the local community.
A visitor to this destination will be able to see a myriad of pits and tunnels everywhere. In fact, look closer and you will find pieces of old bricks, shreds of rail tracks, and corroded portions of cables everywhere. If you are up to it, you may consider going down one of the tunnels and find your way in the ground under. If this prospect excites you, there is yet another activity to try – a nearby vertical well. Ten feet wide and about 100 feet deep, you will find doorways to more tunnels at the bottom of the well.
Most of the tunnel area remains largely unexplored, so visitors are advised to take extra care when discovering this place.