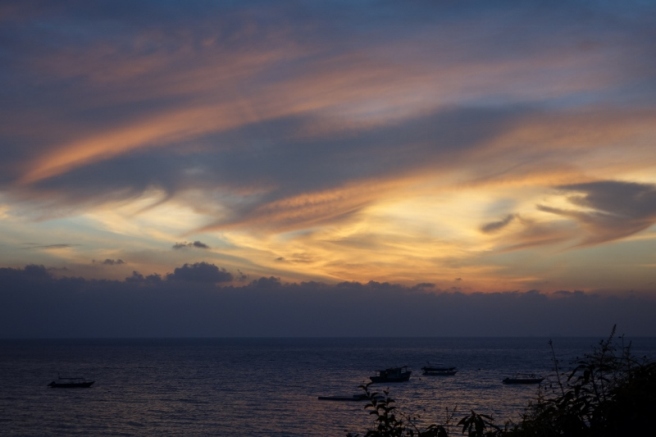 Last Updated
Destination: Pulau Tioman (Sun Beach Resort)
Package: 3d2n Sun Beach Resort Snorkeling Package
Travel duration: 3 days 2 nights
Travel date: March 2014
Departure from: Kuala Lumpur
In March 2014, we visited Pulau Tioman and stayed in Sun Beach Resort by booking through Holidaygogogo Tours. It was a pleasant and enjoyable trip for everyone of us, each of our family members enjoy the trip very much.
Here are some of the photos we captured during our holiday in Pulau Tioman.
Sun Beach Resort outlook from the arrival jetty at Kampung Genting Jetty.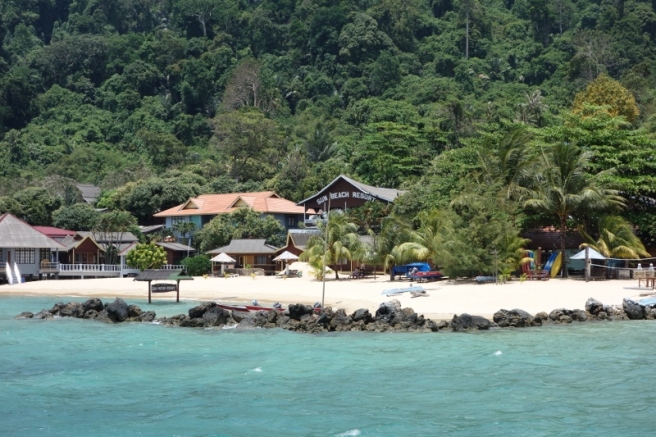 Crystal clear water surrounding the resort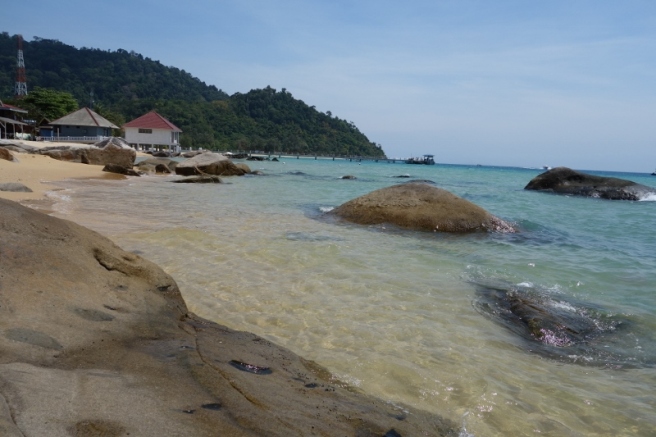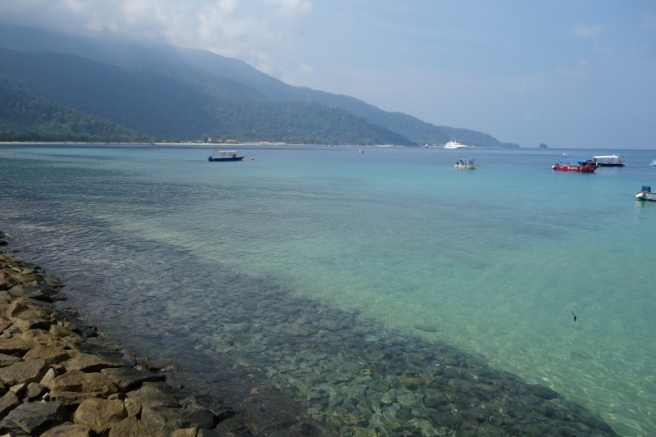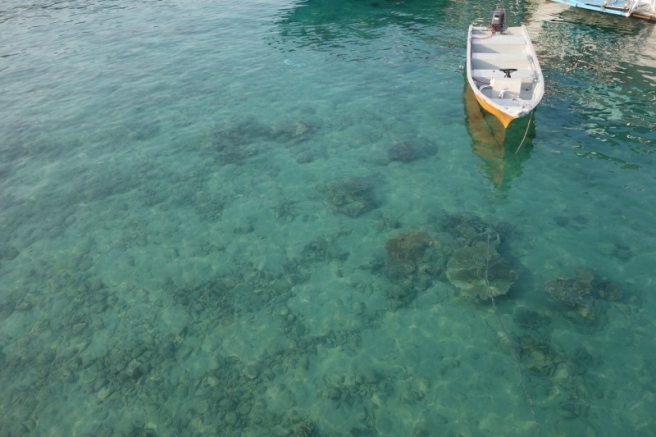 The powdery sandy beach just infront of the resort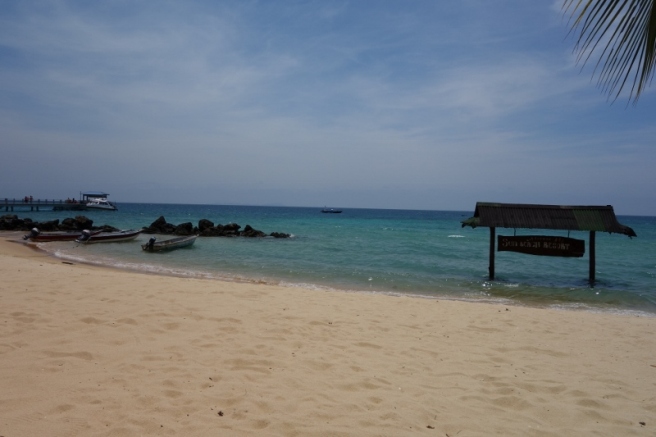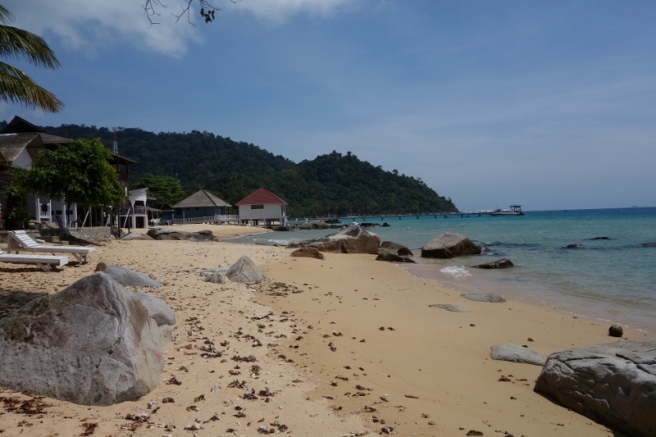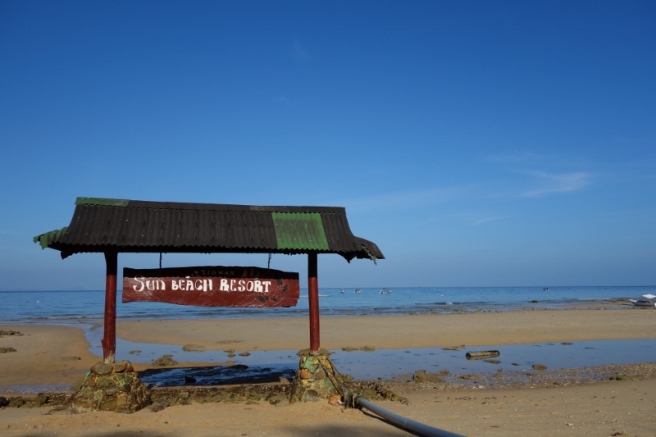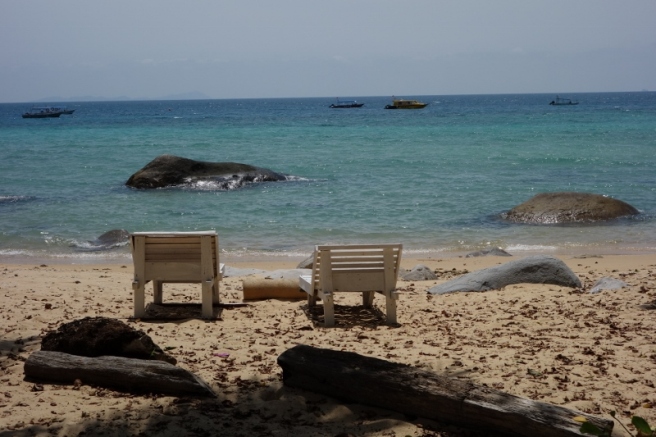 The Blue Ocean Suite is still under construction, i guess it will provide a really good experience for those who wish to get close with the ocean.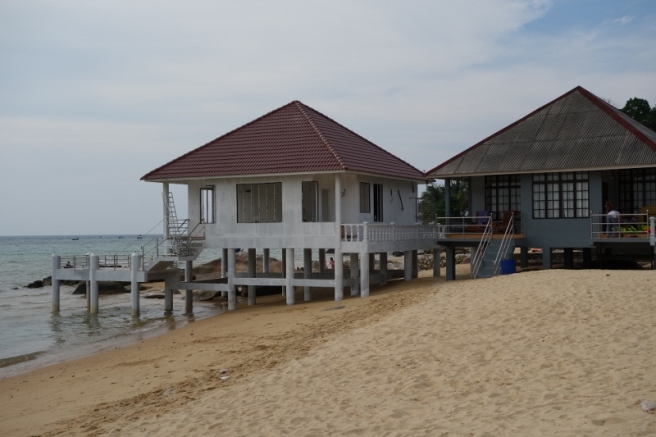 The deluxe chalet in Sun Beach Resort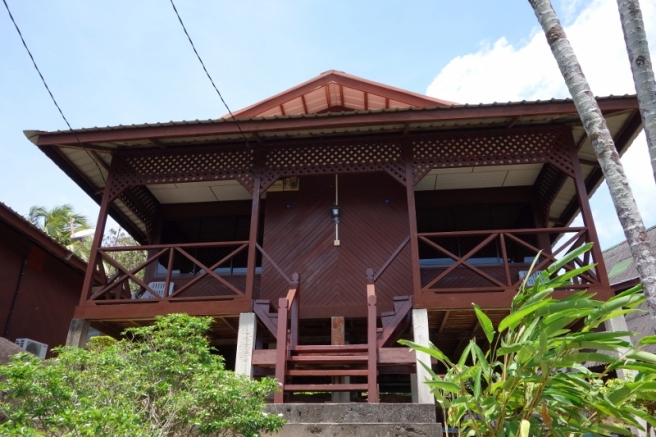 Our room, triple deluxe room with 1 double bed and 1 single bed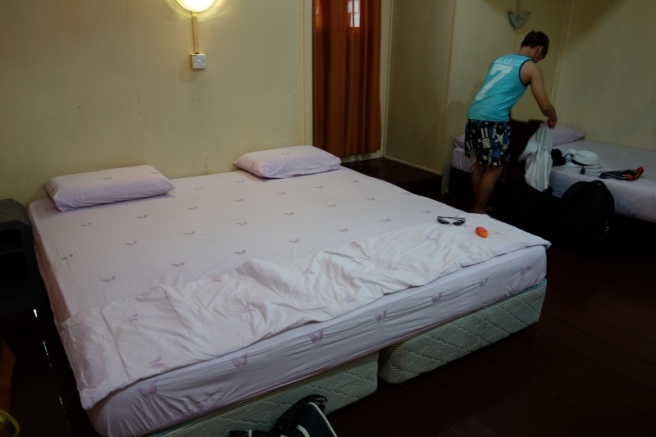 Other triple deluxe room with different bed setting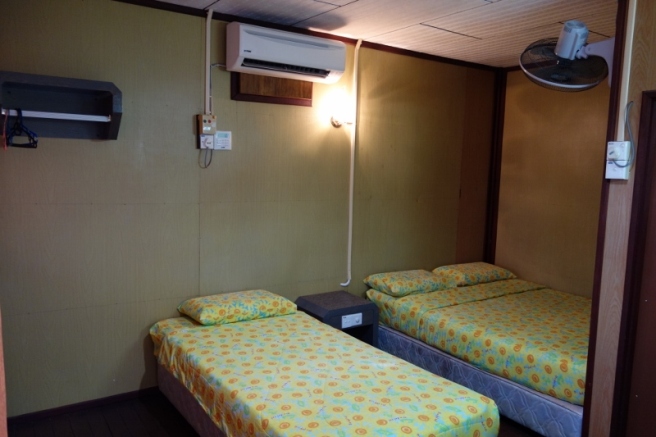 The restaurant when it is still early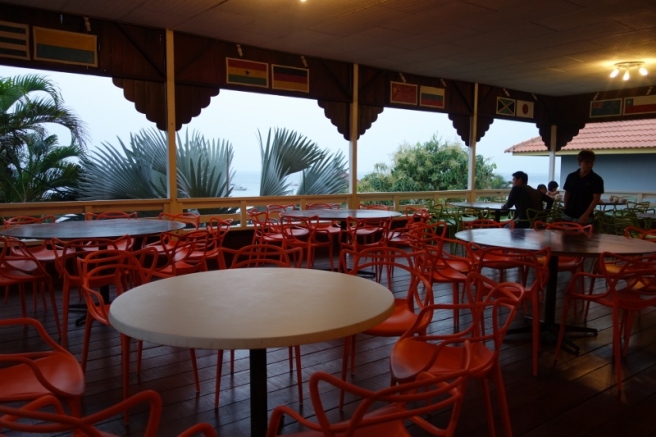 Some of the foods served during breakfast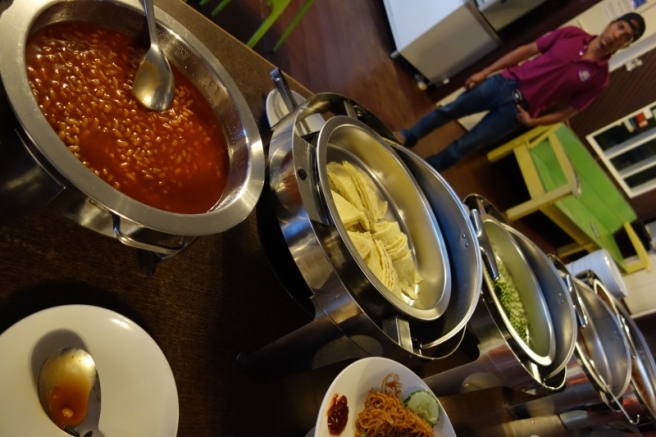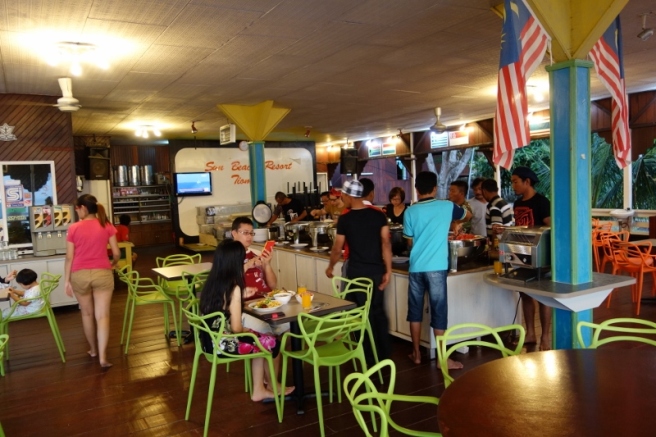 The outdoor dining area in Sun Beach Resort, the staffs are preparing for our BBQ dinner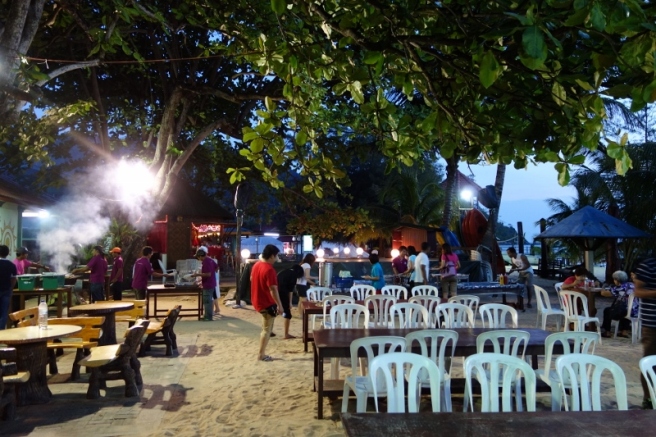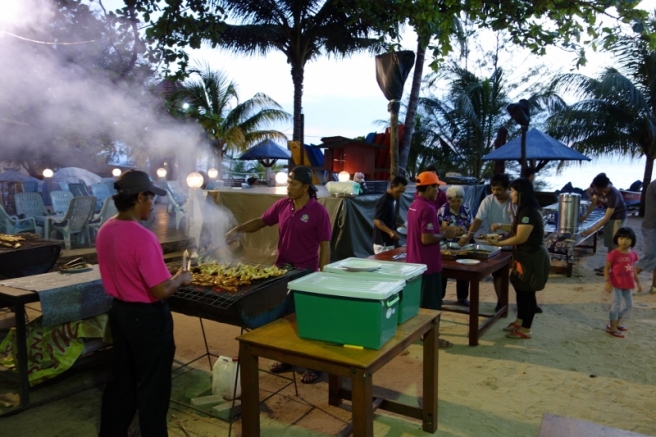 Some of the BBQ-ed foods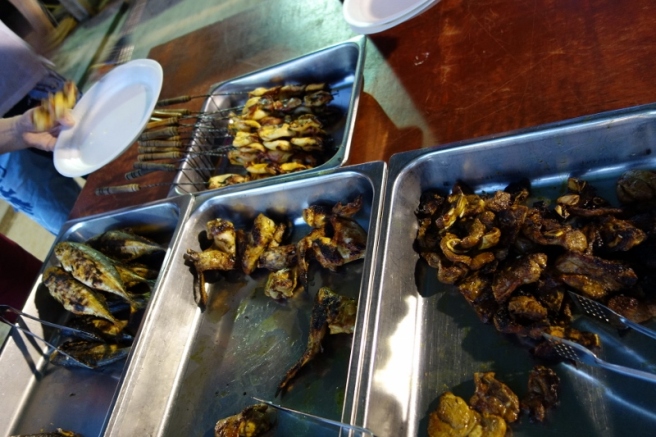 The snorkeling centre in Sun Beach Resort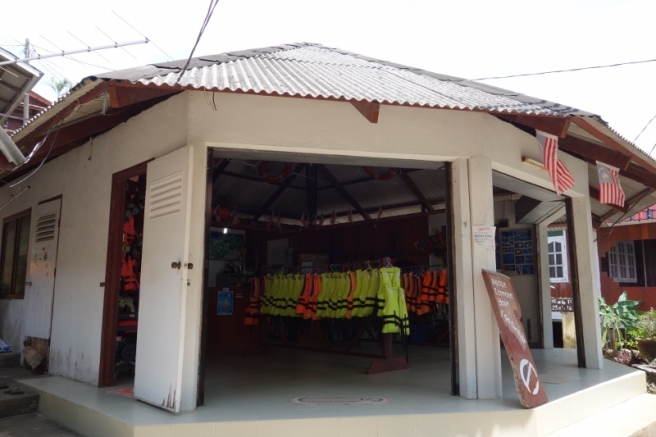 These kayaks are free to use for resort guests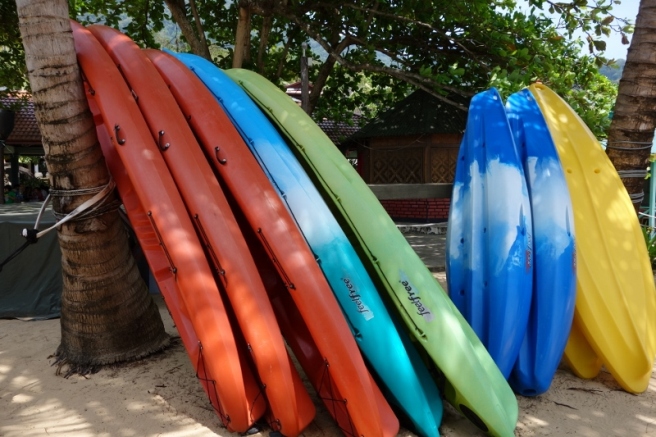 Tioman Marine Park Centre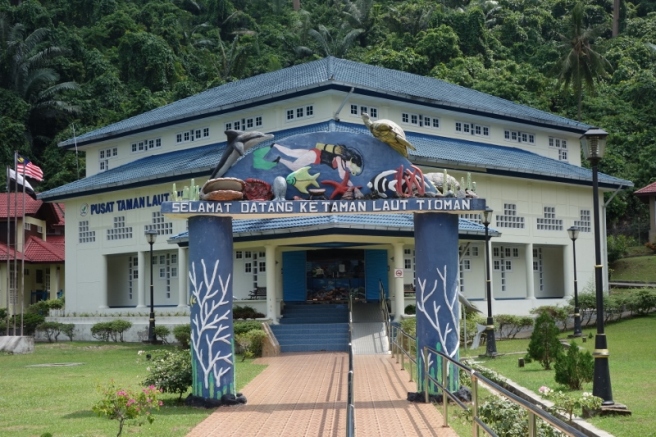 The beautiful sunset in Tioman