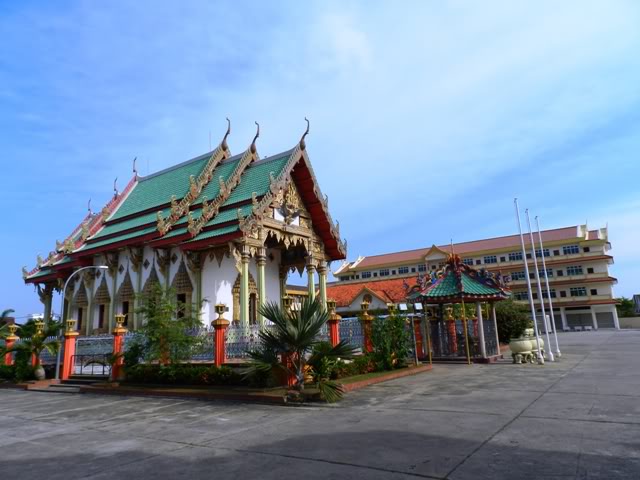 Itinerary & Accommodation | Day 1 | Day 2
Day 2:
Kuala Kedah Fort
Our first visit today is the Kuala Kedah Fort located at about 11km from the town. The fort was built to protect the town from the attack from outsider and it was used by the Japanese Army during world war II.
Google map location:6.108525, 100.286556
We also come to a point at Kedah River that overlook the Tok Pasi Bridge.
On the way back to the town, we pass by Marina Castle and get the chance to see some really beautiful scene.
State Museum
For visitors who are interested to explore historical background of Kedah, State Museum is a good place to visit. Furthermore, no admission fee.
Google map location: 6.136149, 100.368859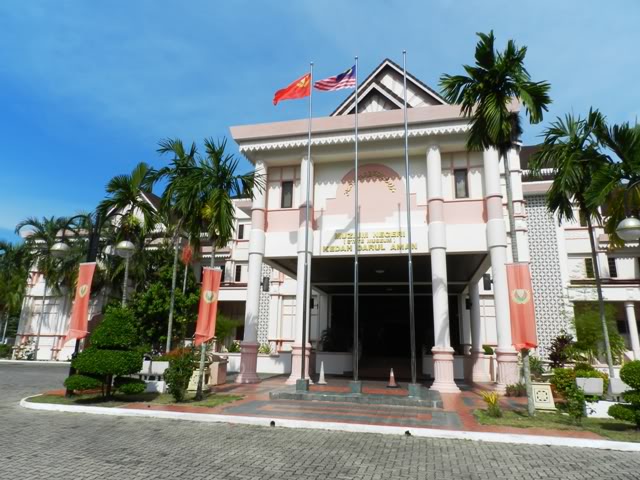 Darul Aman Stadium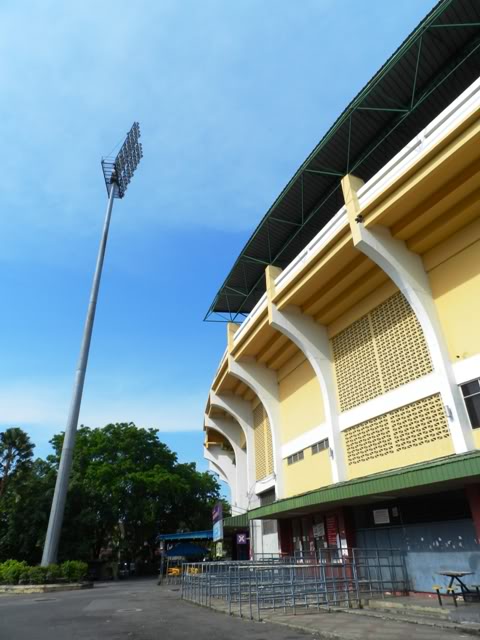 Wat Nikrodharam
Wat Nikrodharam is located not far away from the Alor Setar Tower. The wat surrounding is very spacious and some of the statues are very much similar to the temples that we saw in Chiang Mai. The unique statue design is what we appreciate.
Google map location: 6.125508, 100.371641
Mahathir's Birth House
Mahathir's Birth House is a very good destination to visit as to learn more about the living style of the 4th Prime Minister of Malaysia. Unfortunately, no photo shooting is allowed in the house. The house is a typical Malay traditional house. There are 2 galleries located near the house, one of the galleries displays the family background of the PM while the other one displays some of the arts and the roadmap to become a prime minister.
After this visit, we were plan to visit Pekan Rabu, but our kids are very tired to we end our 3 days 2 nights tour in Kedah after Mahathir's birth house visit.