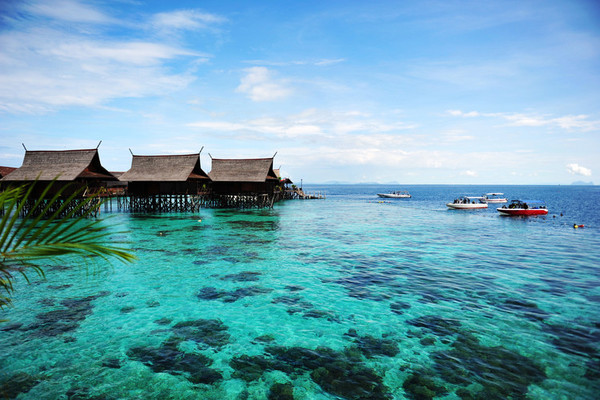 Destination: Pulau Mabul, Pulau Bohey Dulang, Pulau Sibuan, Pulau Kapalai
Travel duration: 4 days 3 nights
Day 1:

It's almost 9.30pm when we reached Tawau. You may look for the driver, Lawi (h/p: 010-7974149). It costs RM200 for a van that caters 10 people and it could directly send you to Dragon Inn for check in.
Day 2:
At 8am, the boatman, Amier picked us up from Dragon Inn to the Mabul Backpacker (Mabul Island). After unloading the luggage, we boarded on the boat to Kapalai for some photo shooting and snorkeling. Then, we went back Mabul Backpacker for lunch (the package is inclusive the 3 meals).
We went to a beach at the higher end resort. It is so peaceful and the sea is so clear. You could reach this place by walking to the right from the Mabul Backpacker till you  reach a gate. We enjoyed ourselves the whole day once we entered! During night time, we even played card games because there's nothing else we could do over there at night.
*p/s: The electricity supplies is only available from 6pm till 6am at Mabul Backpacker. In addition, there's only fan service. So, please be prepared.
Day 3:

8am again, we checked out to Pulau Bohey Dulang (2 hours journey from Mabul). We went up the hill to watch the view. It was tough but pays back when we saw the scenic view. Do remember to buy your lunch because there will be no food in Pulau Bohey Dulang! We then headed to Pulau Sibuan, a small island for snorkeling. When it was about 5pm, we went back to Dragon Inn (Semporna).

Day 4:
This is the day that we have to say goodbye to the trip. Actually, it should be a 5D4N trip in order to enjoy more from the trip. However, we have to go for 4D3N as the T&C of the air-fare promotion.
Trip Budget (per person):
Airfare from Penang to KL (returns) – RM132
Airfare from KL to Tawau (returns) – RM212
Charter van from Tawau to Semporna (returns) – RM80
Dragon Inn – RM80 per night
Mabul Backpackaer – RM370
This is the Semporna's seaside. To capture the sunrise, I had to wake up at 5am because the sun rises one hour earlier in East Malaysia compare to the West!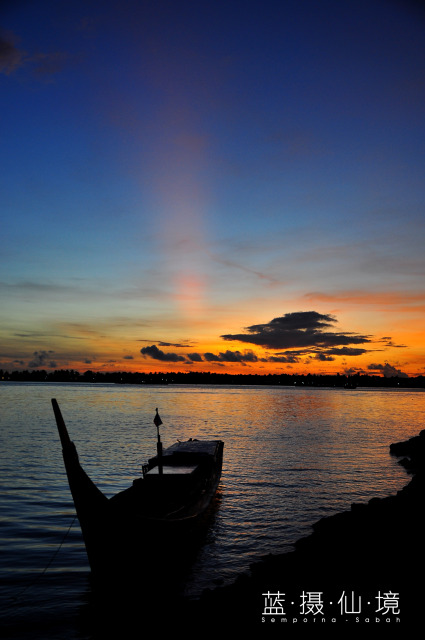 This is the Kapalai Resort where we went snorkeling, about 30 minutes away from Mabul Island.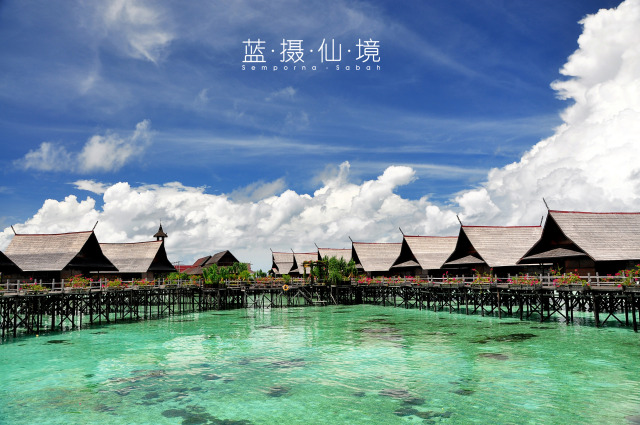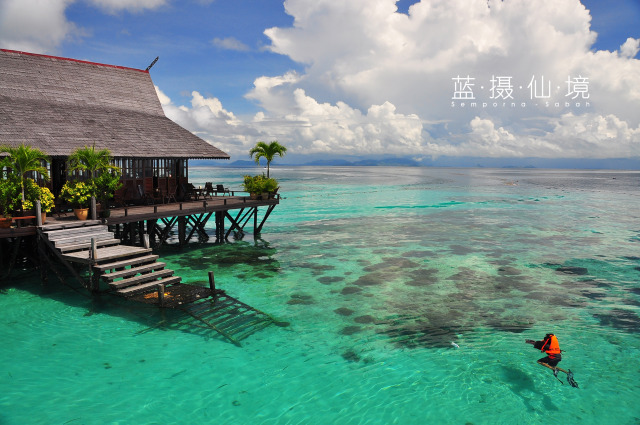 I do not know why, but you are not allowed to enter this place if you are not the guest of Kapalai Resort: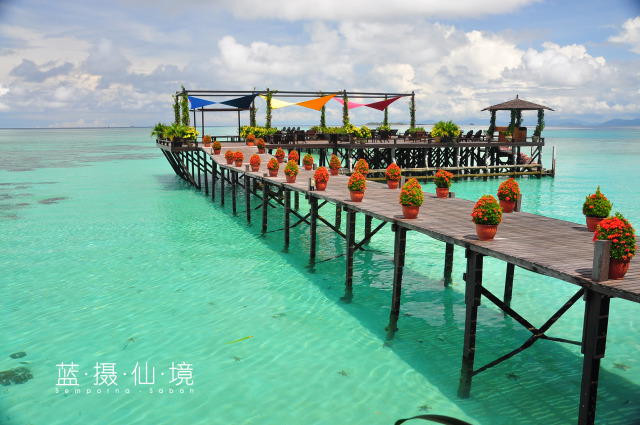 Took this from the Mabul Island.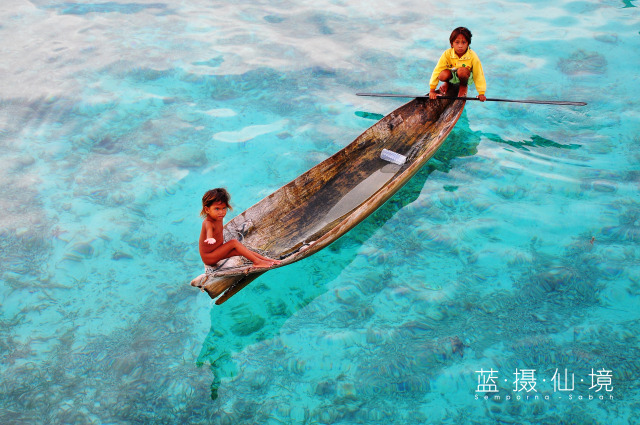 I would suggest you not to give money to the kids due to sympathy, else there will be more kids coming over you.
| | |
| --- | --- |
| The high-end resort in Mabul is clean and peaceful! | Pulau Sibuan, an island with scenic views. |
| | |
It's so ironic that such a beautiful tourist spot, it's residence are living in poor condition.
Pulau Bohey Dulang is really a nice place to go and the view from the hilltop is simply gorgeous! However, you will have to pay the price because it takes more than 1 hour to climb up and down the hill. Besides that, the roads are slant and slippery. I would suggest you to wear sports shoes and carry lesser stuff for your comfort.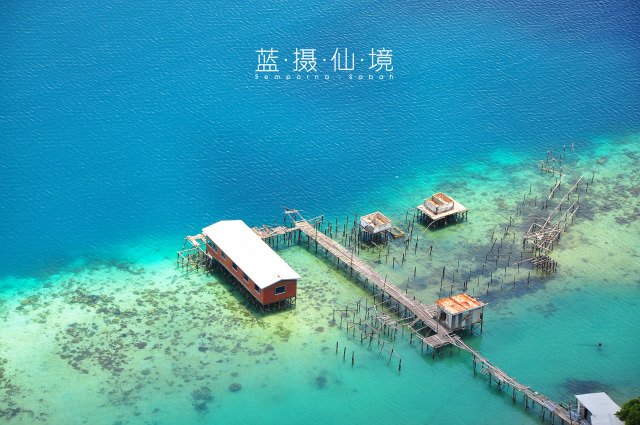 The heavenly beautiful colors!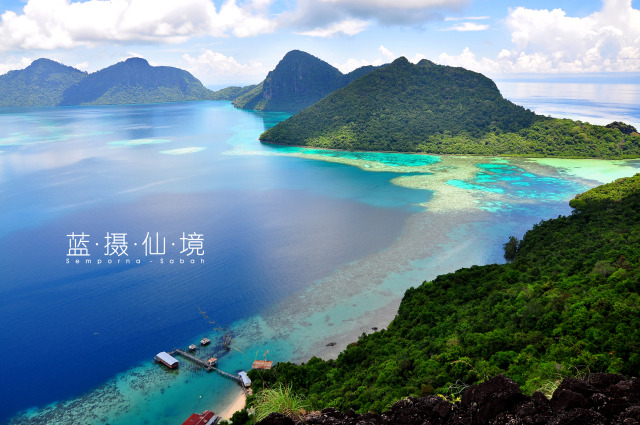 Trip report by: tctan