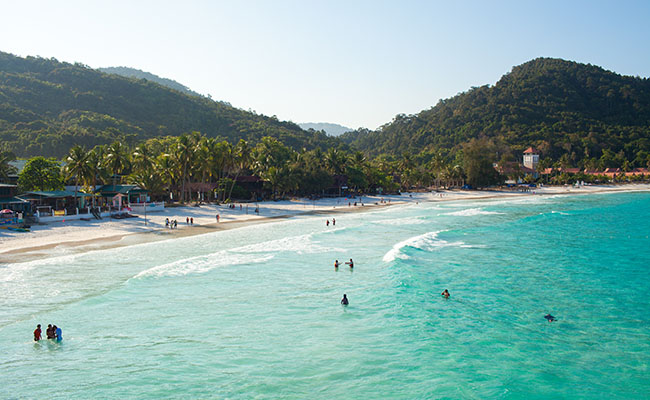 Destination: Pulau Redang (Redang Pelangi Resort)
Package: 4d3n Redang Pelangi Resort Snorkeling Package
Travel duration: 4 days 3 nights
Travel date: March 2014
Departure from: Kuala Lumpur
Our 4D3N Adventure in Pulau Redang
This is the second time we travel to Pulau Redang and decided to write a review on this trip. Since we want to avoid the crowd and rushing schedule, so we decided to take a 4D3N trip, travel on Thursday and back on Sunday. (3rd day schedule is same as the 2nd day)
We took a flight to Kuala Terengganu Airport, and then take the transport provided with the package (optional) to Merang Jetty, and it is two-way. It leaves us worry free when back.
Smooth Transportation from Kuala Terengganu Airport to Merang Jetty
We took the earliest flight by Firefly at 7:20am departing from Subang Airport, and arriving at KT Airport at 8:20am. Travel agent will arrange someone waiting for you there and take you to the bus. Bus travel to Merang Jetty is within 30min. The boat departs at 9:30am. And boat transfer till to Laguna Jetty at Pulau Redang takes about 45min.
This is the bus that we ride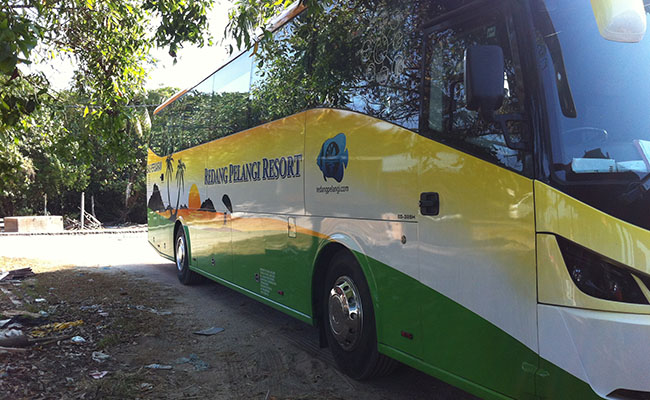 Depart at Merang Jetty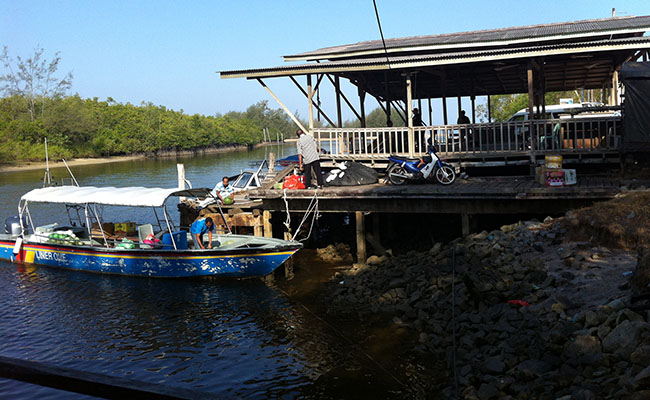 Arrived at Laguna Jetty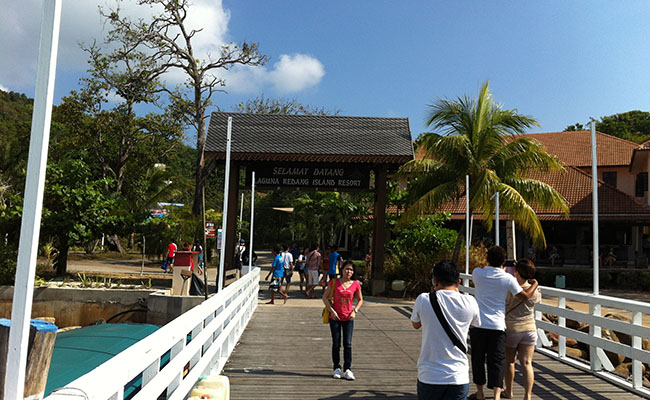 Redang Pelangi Resort Snorkeling Package – A Great Deal for Budget Travelers
This time we opt to purchase the Redang Pelangi Resort Snorkeling Package since it is cheaper as compared to other resorts in Long Beach. Someone will be waiting for you at the arriving jetty and arrange for your check-in to resort. Basically they already have a name list of their resort guest so you don't need to worry much. Just follow the caretaker from jetty till to resort. Go to the front counter to register your name and get the key. They will give a short briefing about the hotel facilities before check-in.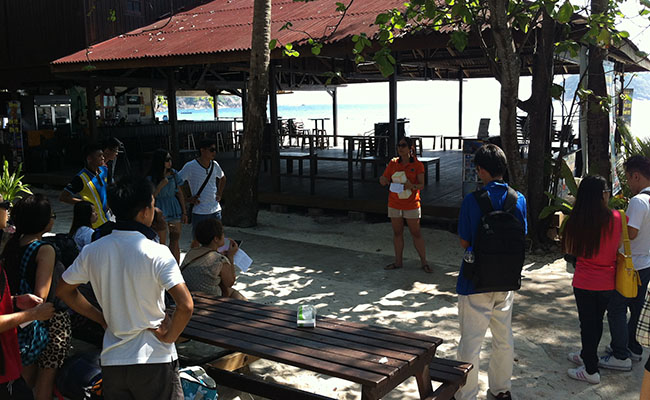 Quad Room at Redang Pelangi Resort – Comfortable and Clean
We booked the Quad room which consists of 1 queen size bed, and 2 single beds, a bench, a makeup table, locker and water heater. Overall, it is clean and neat. There is small pub just right in front of the resort selling beer and alcoholic drinks at night. Spend some times there and chill with friends. The pub will be playing music till midnight though.
Resort's helper will ring the bell when it's time to for lunch, tea and dinner. Make sure you get there on time to avoid the crowd too. The food provided is just normal dishes, don't expect too much. They also provided free refill for drinking water and that can save you alot.
Scene outside our room: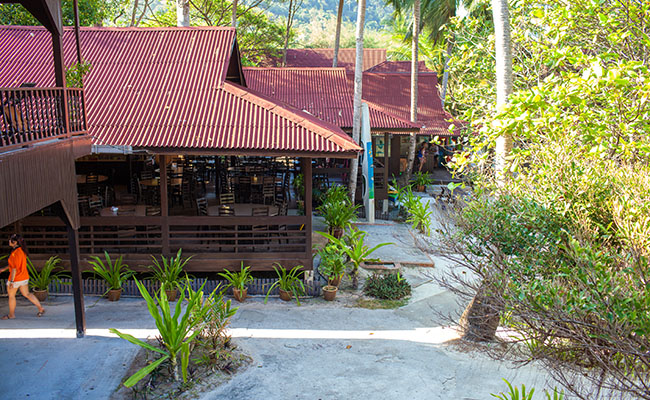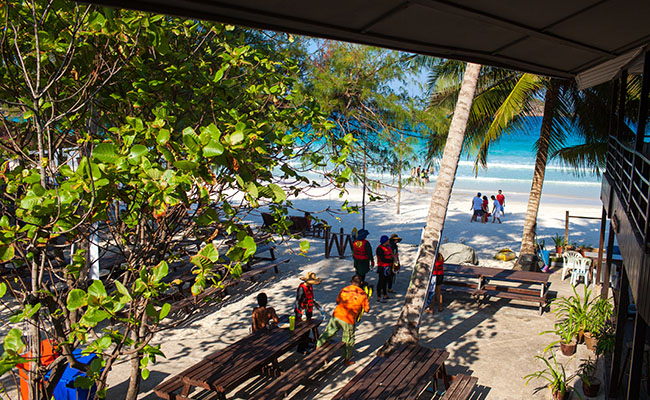 Below are some photos taken around Redang Pelangi Resort: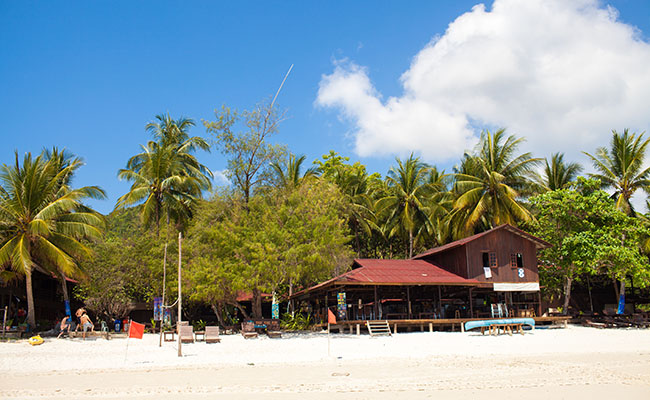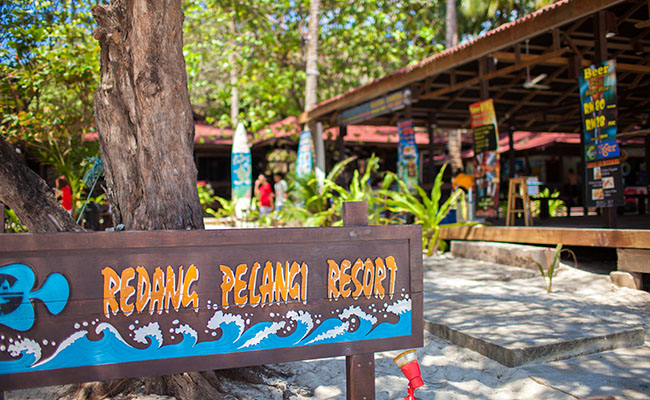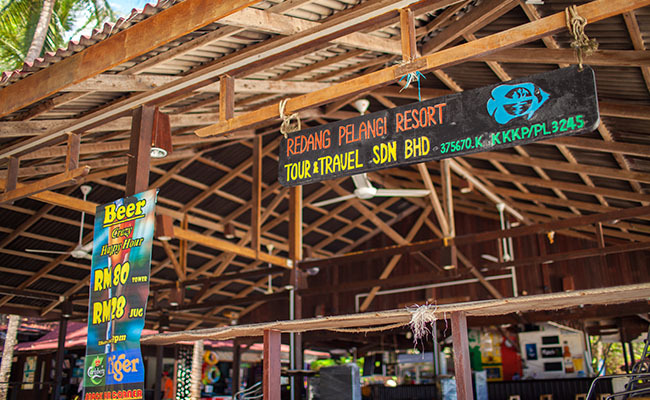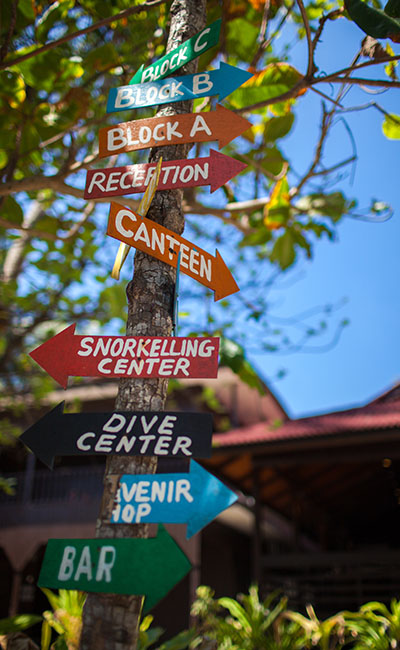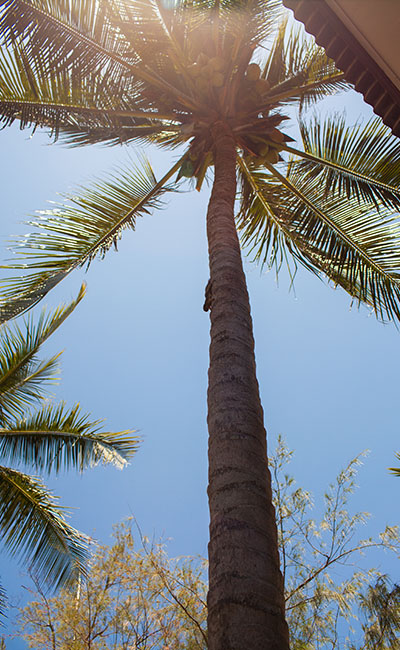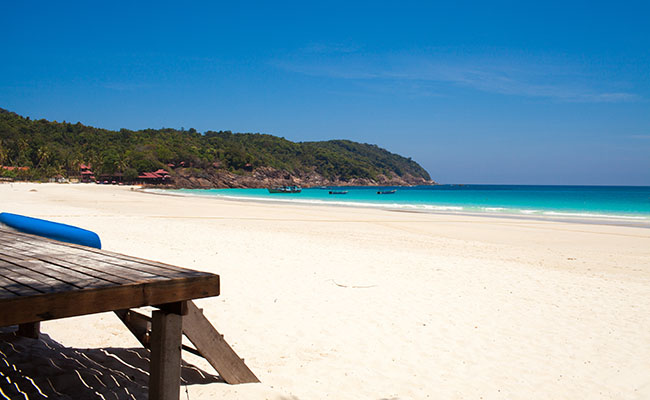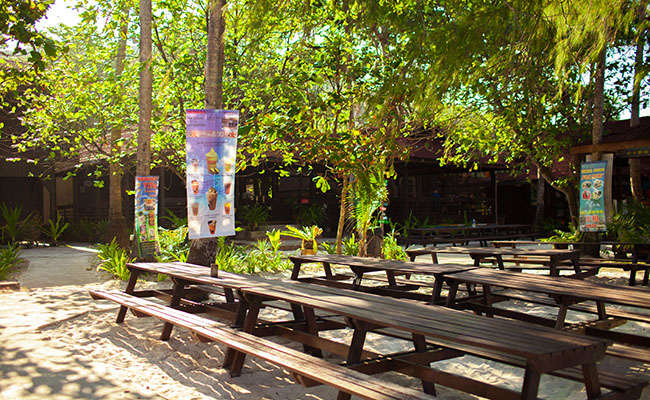 A few photos taken at the Redang Pelangi Cafeteria: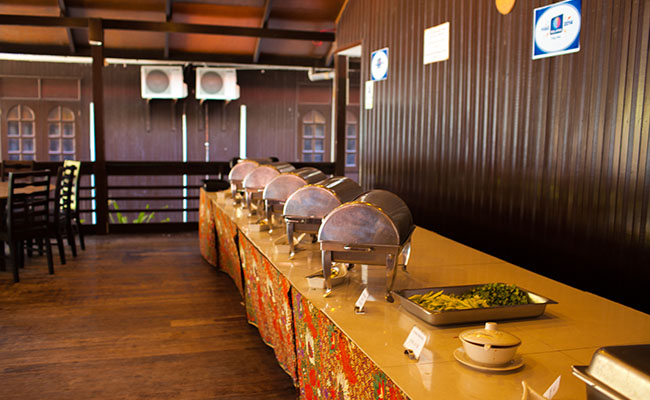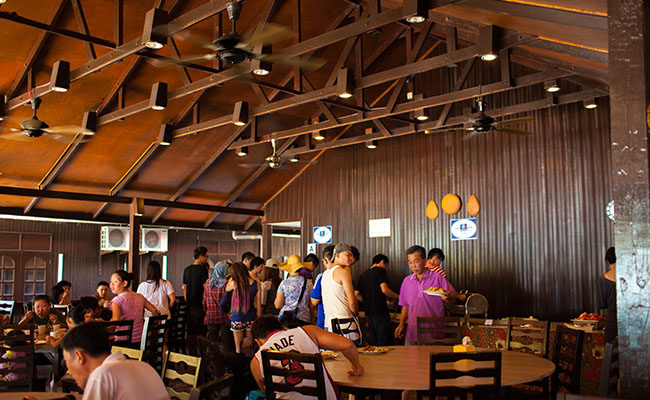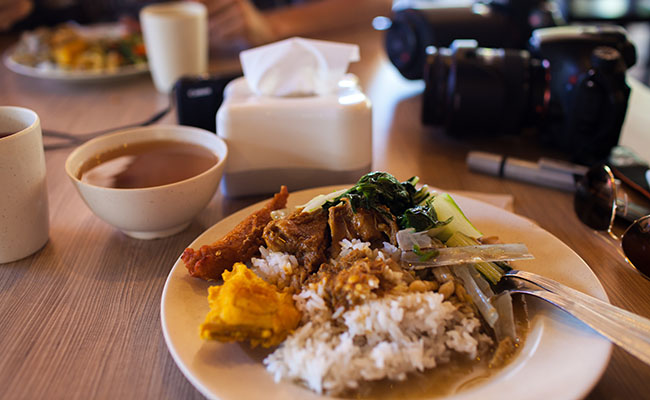 Looking at the sea while enjoying our meals: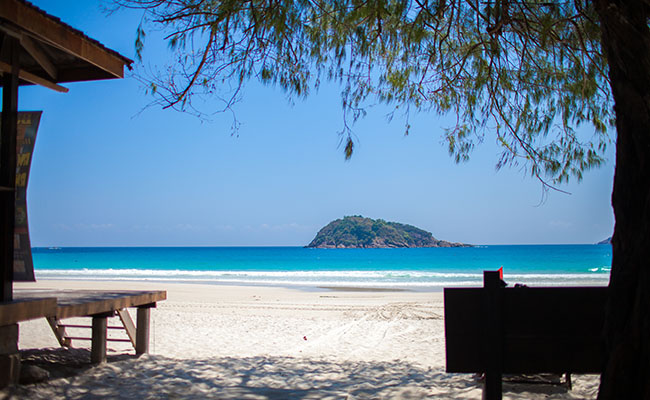 Some photos taken around Pasir Panjang: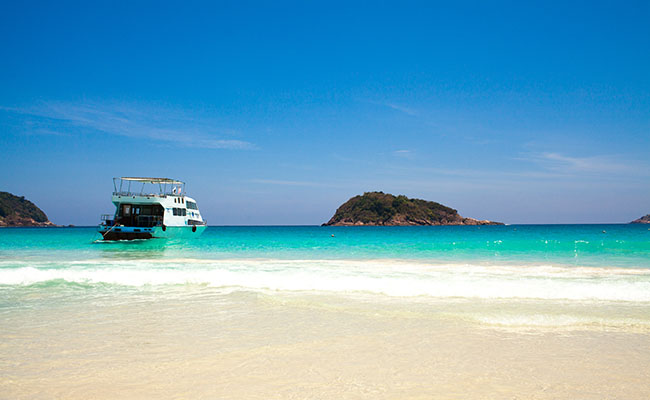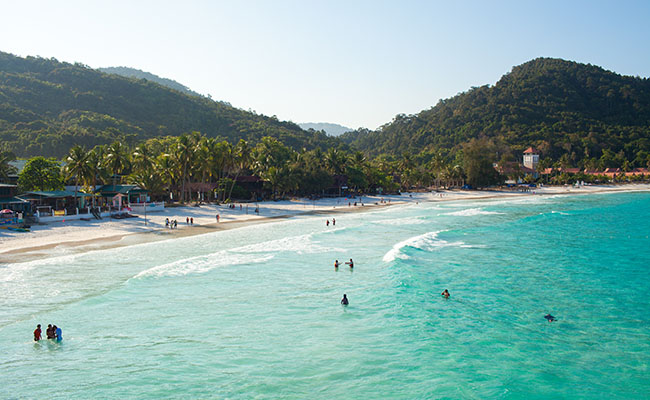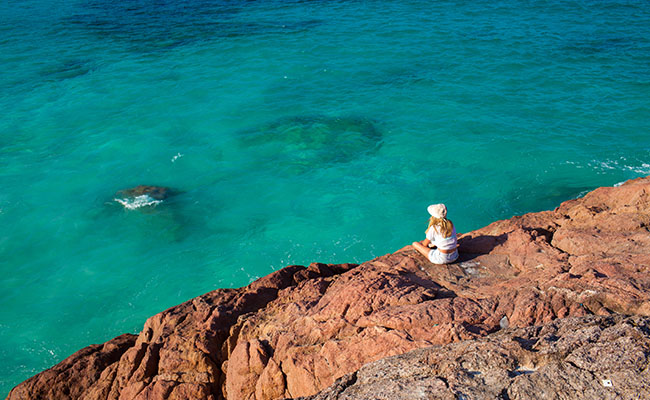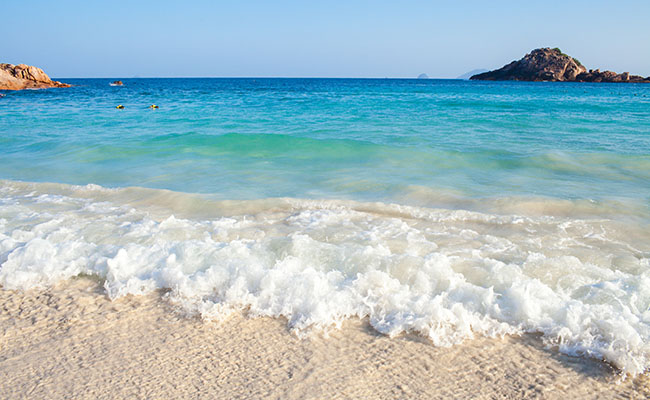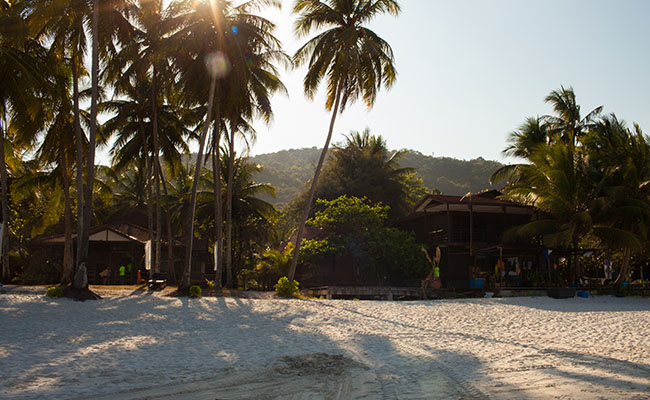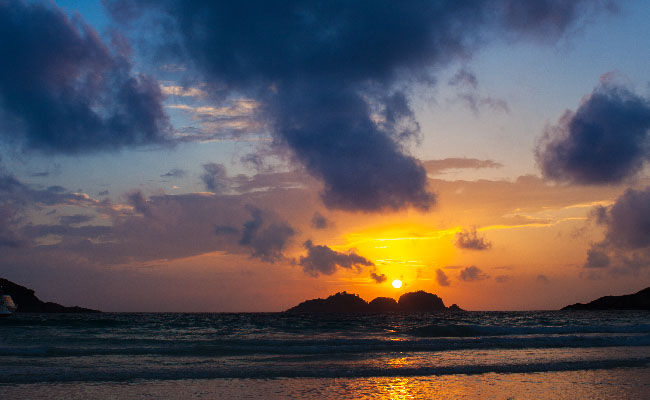 If you are staying at Redang Pelangi Resort, the departure jetty for snorkeling trip might be at Laguna Jetty which you will require to take a 5-10min walk. And sometimes if the weather is good, the boat will park at Pasir Panjang in which you will need to swim across to get up to the boat.
We has so much fun during the snorkeling trip. Fishes are everywhere and they are a lot! Make sure to buy some bread at the hotel counter so that you can feed them and see or even touch them just right in front of you. Snorkeling gears and life jacket are recommended to rent there as you can use them along the trip. Before everyone jump into the sea, the captain will give a short briefing about do and don't.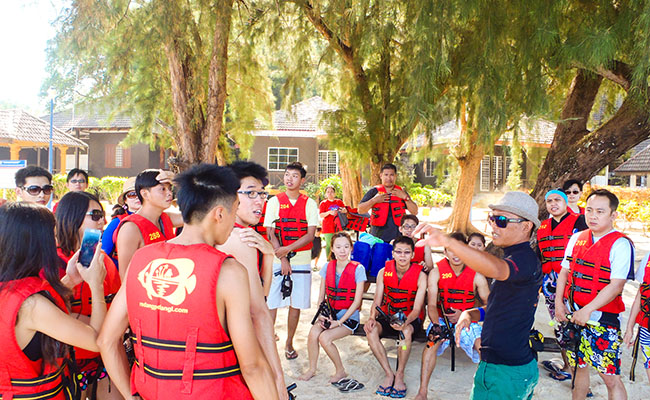 Here are some photos taken during snorkeling: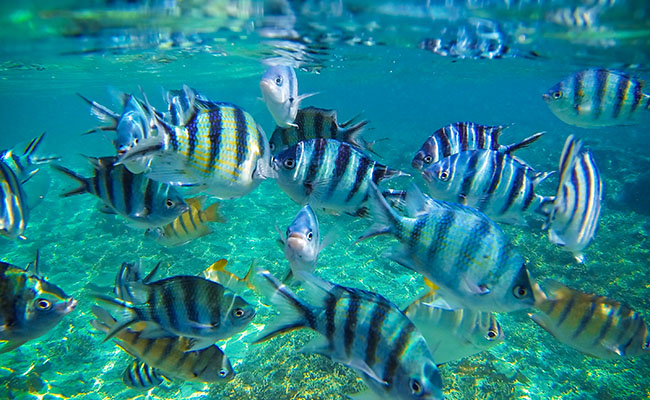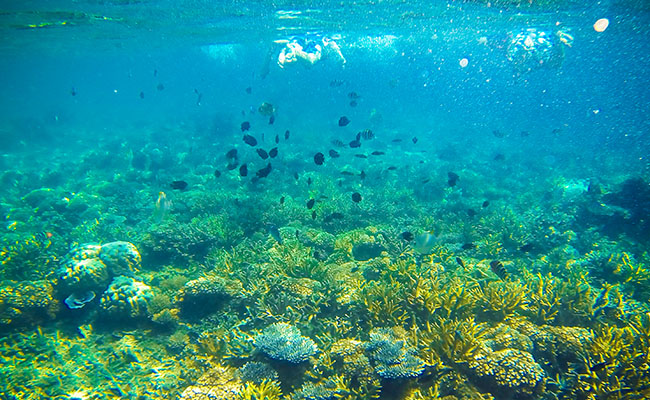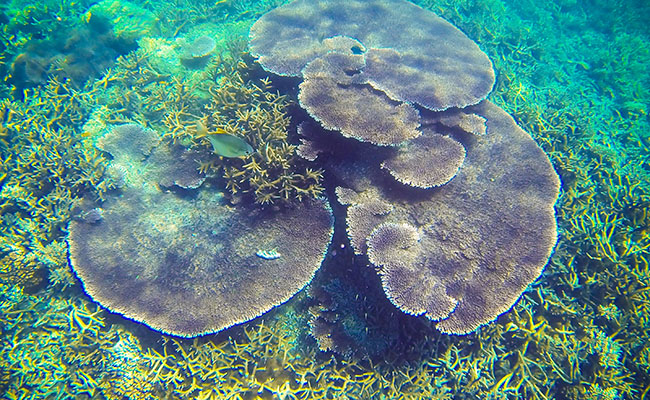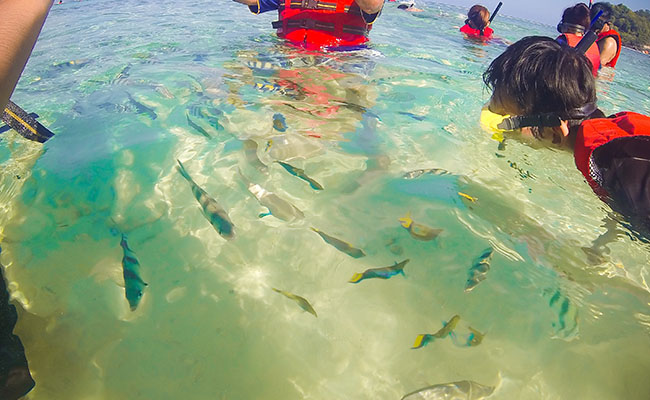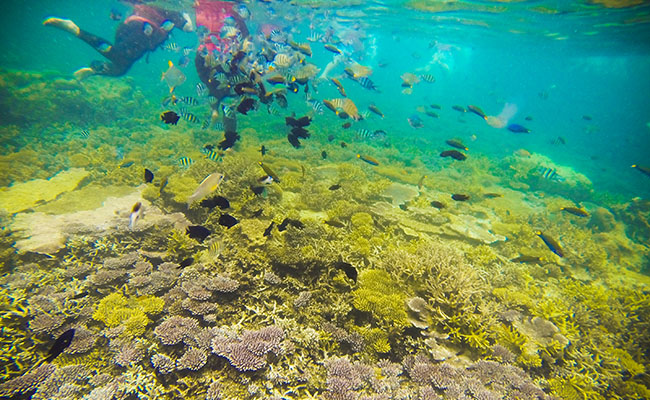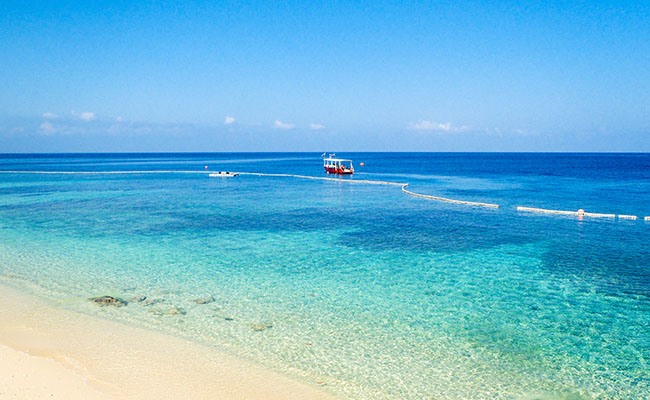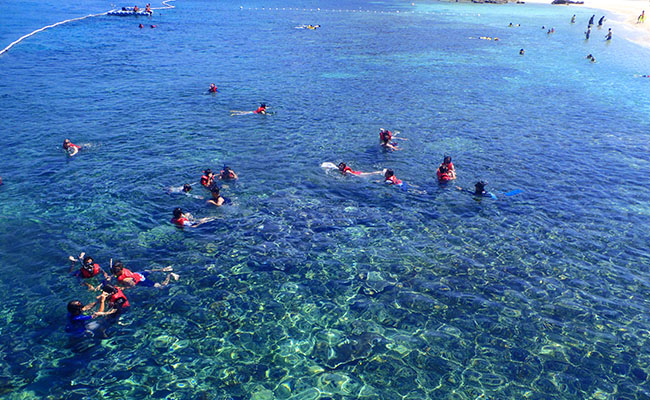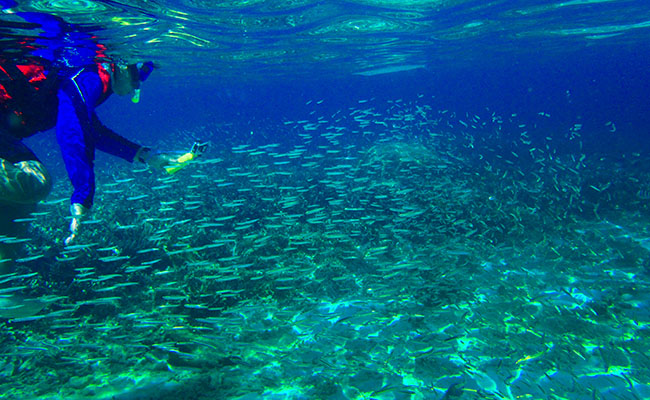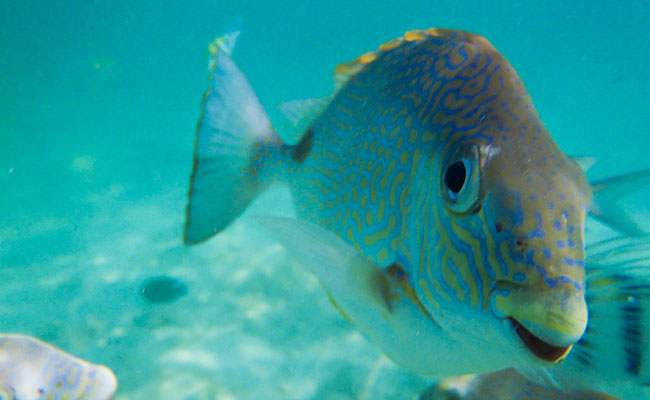 Overall, we have really enjoyed the trip and having a lot of different experiences. We will come back again, Pulau Redang!
Trip Report by: Khai Ming
Recommended resort in this review
Tour package for Redang Pelangi Resort