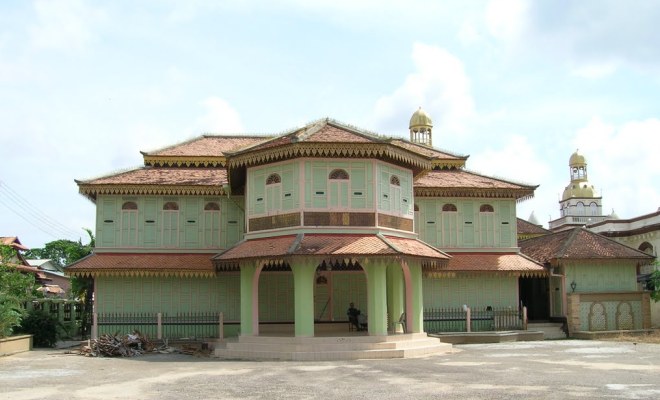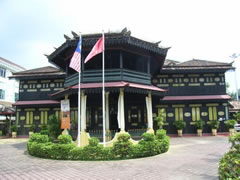 A good and satisfying trip to Malaysia should affect the visitor in more ways than one. Apart from the usual – beautiful sights and sounds, and food galore, the discerning tourists will get much more if they immerses themselves into all things local – including parts that are imbued deep into the country's psyche. Kelantan has everything to offer on this front, and the place to start your journey of both physical and intellectual discovery is none other than the Islamic Museum (also known as the Syura Hall).
Located along Jalan Tengku Chik (which is close to another of Kelantan's tourist attraction – Istana Balai Besar), the museum will enchant you from the very first time you set eyes on it. For the building, it is actually a large 2-storey wooden house built in the traditional Malay style. Impressive and imposing, you can gaze and admire to your heart's content the rich and intricate wood carvings detailing the exterior of the house. Islamic studies used to be taught here – in fact, this is the first of its kind in Kelantan. Many scholars had been produced under the museum's historical roof, which was essentially a famous center of Islamic learning during the days gone by. So famous was the school that some used to call it 'Serambi Mekah' (or 'the Verandah of Mecca' – Mecca being the center point of Islam from its birth till the present). Until today, religion, namely Islam, fills the center stage of this east coast state of Malaysia.
Enter the museum and you will be transported back in time – to a land far, far away. The birth place of Islam is in the Middle East. Hence, you can see fine arts and crafts of middle-eastern origin, including photographs of artifacts that used to belong to none other than the most important man in Islam – the Prophet Muhammad himself.
But the exhibits are not just focused those originating from on the Middle East. There is ample documentation that shows how Islam spread to other parts of the world including to Malaysia. Inscriptions and artifacts that contain valuable information of how this great religion made its journey from the Arab land can be seen and studied here.
As with several other tourist attractions in Kelantan, the museum is closed on Friday to make way for prayer and reflection on this holiest day of the week in any Muslim's calendar.