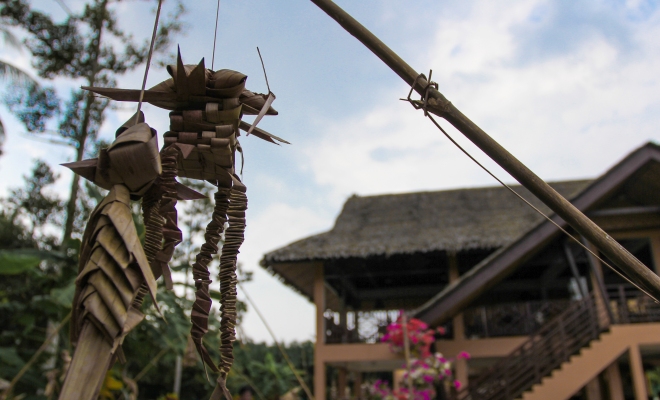 Tourists often travel to have a new sight of things and of course, to try new food that may or may not suit their palates. That is when Carey Island would go well with their wants because this island is known for the freshest of seafood and the home for an aboriginal tribe known as Mah Meri.
It would take roughly less than two hours to get to Carey Island from Kuala Lumpur, and while travelling to that destination, visitors would come across rural Malay villages and followed by a bridge that connects the mainland and the island.
Once in Carey Island, visitors would probably notice some people in wooden masks. Not to worry, as the Mah Meri tribes people are known for having one of the world's finest wooden masks as part of their culture. Although they have included modernisation into their lives as well as occupations in the estates and farms nearby, they still retain their aboriginal culture, and that is the fascination about the people on Carey Island!
Of course, these wooden masks are not worn for nothing. These wooden-carved masks depict their ancestral spirits, or also known as 'moyang'. In fact, the people of this tribe have numerous legends regarding their ancestors and would be willing to tell them to visitors as long as they are willing to listen!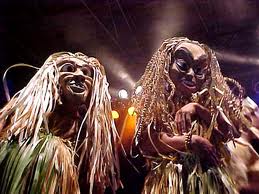 Tourists that are in Carey Island would be exhibited through some traditional aboriginal dances as well as their way of music. While they are there, they could also feast on some of the freshest seafood before heading back to civilisation.
All in all, Carey Island would be a good place to view life from a different angle, as the Mah Meri live through their daily lives standing strong in what they believe in, and not succumb into society.
Recommended Area to Stay in Selangor
Sunway
Gateway to theme park, shopping malls, entertainments and eateries.
Bandar Utama/Kota Damansara
From budget inns to mid range and luxury hotel, perfect for shoppers and leisure travelers.
Batu Caves
Range of budget hotels and provide easy access to Batu Caves, Bukit Tinggi and Genting Highlands.
Sepang / KLIA Airport
Perfect for visitors on transit.