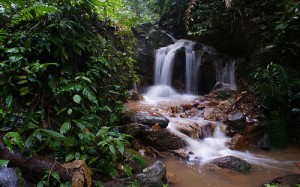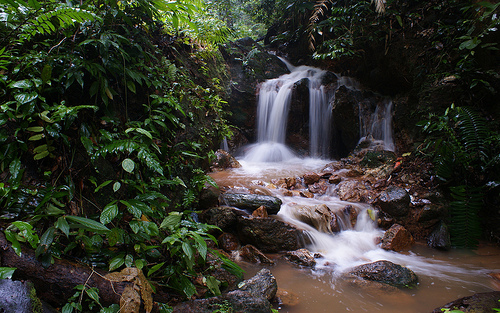 Located in Kluang, Johor, Gunung Lambak Recreational Forest is an ideal place to visit in Johor for a little adventure. It is known for their jungle tracks; more popular among the nature-lovers. Mount Lambak is surrounded with mature shady rain-trees and the glimpses you get here and there walking through the jungle, reflections of the sunlight on water droplets on the leaves.
The Gunung Lambak Eco Resort is located nearby with its cozy chalets. The surrounding of Mount Lambak is pretty healthy and relaxing, sometimes you might even spot some white squirrels, hornbill and unique and interesting insects and plants. The panoramic view of the tropical forest keeps its visitors refreshed and renewed. This stretch of land and its habitats have been preserved very carefully to maintain its balance in the eco system.
In the mornings at the resort, your mornings will be typically started off with the sounds fitness enthusiasts tracking up the jungle trails to start off their day. Being surrounded by tropical rain forests, it is definitely an ideal place to start off a work out especially during the crack of dawn. The fresh air and smell of the morning dew does give visitors a completely different outlook and the nature that surrounds them truly gives them a fresh sight. Hiking up the trails of Mount Lambak is perfect for families, youth and corporate groups who are looking for adventurous fun and tracking up the trails will get you in a team building spirit. However it is advised for visitors to be a little physically fit for the track up Mount Lambak starts with a rather adrenaline running and thrilling walk across the suspended bridge.
The Gunung Lambak Recreational Forest is a great place for more than just outdoor activities and workouts but a wonderful place for families and loved ones to just sit back, relax and enjoy the view of the tropical rainforests. The forest provides campsites for one to set up camp if one is not looking to stay in one of the chalets of the resort.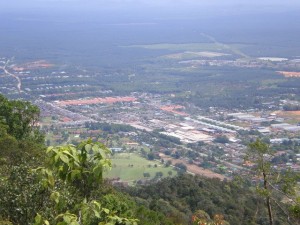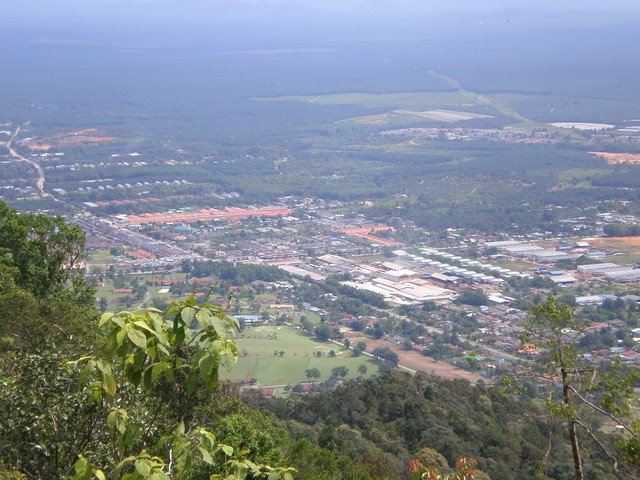 Now, the resort in this area: Gunung Lambak Eco Resort is expanding its facilities that will enable much more fun and activities such as a team-building village where it will be equipped with comprehensive features like an artificial rock climbing wall, war game activities and many more. This will definitely pull in the younger generation and corporate companies. Furthermore, a Nature Study Centre presenting lots of interesting facts and information on species of trees, plants, wildlife and anything nature will be set up for all nature-lovers who are looking for an educational vacation.
The Gunung Lambak Recreational Forest is an idyllic location for families and tourists seeking out for a jolly good spirited and healthy holiday that can bring everyone closer and leave with a happy smile on their faces. The reserve is a definite must visit for everyone, locals and tourists alike.
Recommended Area to Stay in Johor
Johor Bahru City Centre
Gateway to the city attractions, Legoland Theme Park and eateries.
Desaru
For those looking for beach vacation and nature exploration.