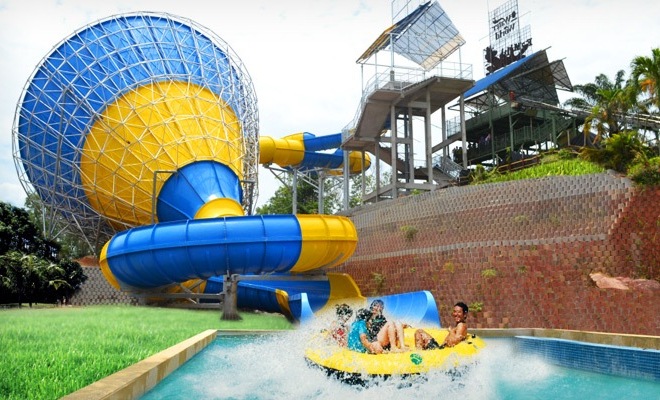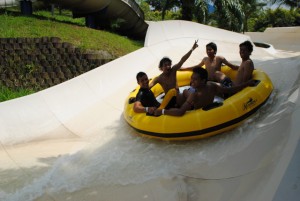 Melaka is a must-visit state for tourist visiting Malaysia. There are so many historical and cultural tourist attractions that hold the great adventures and secrets of the history of the nation. If you are in Kuala Lumpur, a short drive of at most an hour will take you to the state of Melaka. While Melaka is known for its amazing historical sites and landmarks, the state is also well balanced and has amazing places to visit.
One such destination is the A`Famosa Water World. The park is named after Melaka's most famous landmark; the A `Famosa fort which everyone who visits Melaka stops by at. The water world is an amazing place for the family to just kick back, relax and enjoy a holiday under the sun. While Disneyland is too far away, most locals love to hang out at their own water world close to home in the small town of Alor Gajah.
The water world is located in the A`Famosa Resort but you need not book a room at the resort to enjoy a fun-filled day of adventure. The theme park is also home to a mini safari. The water world is tailored to suit the needs of families who are in search of a great vacation coupled with safety and convenience. If you are looking for a place to spend a holiday filled with fun that is suitable for young children, you have come to the right place. The rides here are suitable for young children and are not too extreme. The water world has a special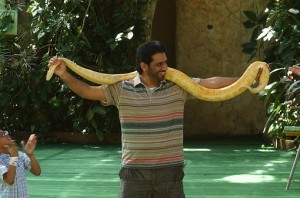 area for kids as well. The signature ride here is the high velocity Seven Storey Speed Slide. This ride will definitely get your heart racing as you slide down the steep slide and land in a calm pool of water. The queue to get to the top of the slide is always long; especially during peak season but it is definitely worth the wait.
If you have had enough of the water, why not head over to the Animal World Safari. Children love it here. Here, you will find lions, elephants, birds and even reptiles. The safari is a great place to get up close with nature. Do check with the park to find out the feeding times of the animals. You will also find that the animal shows featured here are a highlight of the animal safari.
Recommended Area to Stay in Melaka
Jonker Street
For those looking for culture exploration and food trails. Also known as a backpacker paradise.
Melaka Raya
A gateway to all the city attractions with wide range of accommodation options.