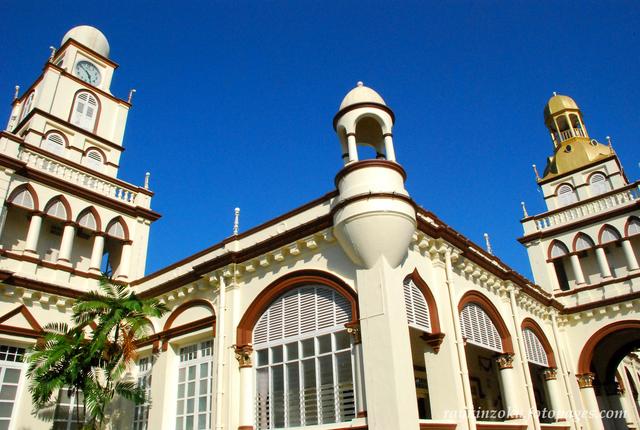 The Al-Muhammadi Mosque in Kelantan was built in 1867 and is part of the state's religious heritage, having seen many of Kelantan's religious teachers, or ulama, teaching here.
The initial structure was built using wood before being enhanced with concrete modifications in 1922. The tower and dome structure as well as the design of the mosque makes it a picture perfect landscape background. Visitors will be able to experience for themselves the look and feel of Islamic design and architecture, as well as with a pinch of history due to the age of the mosque. The vastness of the mosque, at 10,600 square feet, makes it spacious enough for visitors to wander through the mosque to view the designs and patterns on walls and arches.
The Al-Muhammadi Mosque is one of the Islamic heritages of Kelantan that must not be missed.
Al-Muhammadi Mosque is located at the town centre of Kota Bahru, along Jalan Sultanah Zainab.
Opening hour and entrance fee:
There is no entrance fee required to visit the Al-Muhammadi Mosque.