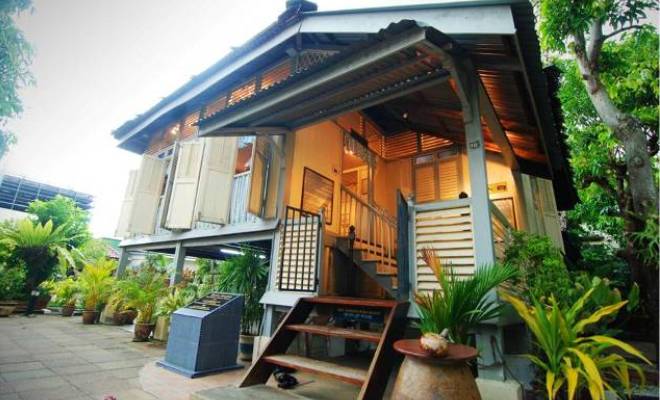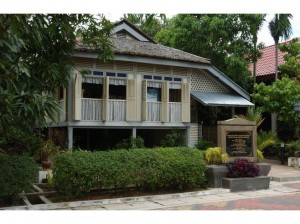 This place is considered to be a unforgettable tourist attraction as it was where the Malaysia 4th prime minister spent his younger days. Tun Dr Mahathir Mohamad was born on December 20, 1925 and raised in this house located specifically at No. 18, Lorong Kilang Ais, off Jalan Pegawai in Alor Setar, Kedah. The fourth prime minister is considered to be somewhat special, seeing that he has served the country as one as the longest-serving leader, for as long as 22 years.
Built in the year 1900, with only an individual room owned by his father, Mohamad Bin Iskandar, the house in Alor Setar is a simple one; wooden-based with a roof constructed with nipah palm and has loose cloths hanging from the ceiling. Not only is the exterior of the house made of wood, but the floors are as well. It would be an eye-opener to the locals to know that their longest-serving prime minister had once lived through such a modest life and without electricity supply! Dr Mahathir spent most of his childhood and youth in this very house and as he grew older as well as gotten married, he then moved to his own home in Titi Gajah, but even until now, the former prime minister would drop by his house to often visit his mother.
In 1992, the National Archives Department decided to reinstate and refurbish the house as a historical building. This would attract the attention of visitors that intend to know more about the earlier prime minister, as this place displays almost the whole thing that relates to him from the times of when he was young, and as he aged. Numerous items could be found here; old photographs, household goods, furniture that was part of the house and even the things that he liked, such as his bicycle!
Not only things that are displayed were a part of Dr Mahathir's young daily life, but there are also articles by the past prime minister himself released by the Straits Times newspaper in the 1940s. This would be an enlightening site as children would be able to grasp the routine of the former prime minister and take him as an inspirational icon.
This house is open to all visitors, and does not charge any admission fees. Having it open from Tuesdays to Sundays and from 10 am to 5 pm (with the exception of Fridays being closed from 12 pm to 3 pm), local Malaysians and foreigners can get to know more about this political icon and his life in the past.