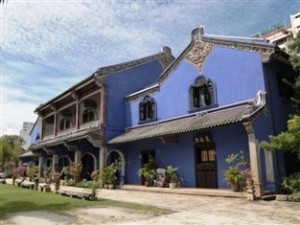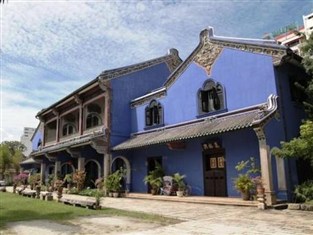 This heritage building was restored with romance and comfort in mind, making it perfect for honeymooners, couples and leisure tourists. A boutique hotel located on Leith Street, just slightly removed from the bustling town makes it a great point from which to explore the town's food, heritage and cultural trails while still being able to  return to tranquility at the end of the day.
The rooms, grouped around 5 airy tropical courtyards offers 16 themed bedrooms which vary in size. Choose from the 8 Deluxe Double rooms with king-sized beds, 2 Studio rooms with king-sized beds, 4 Twin rooms with super single beds or a Half-Dyplex/Full Duplex suite with 2 bedrooms. All rooms are fully air-conditioned. Each room was individually designed by a famous local artist according to specific themes, complete with period furnishings and batik-print motifs. All rooms come with an en-suite bathroom and a personal valet. Common facilities include 2 archives rooms, a reading room, a TV room, an alfresco breakfast area in the courtyard, landscaped gardens and free internet access.
| | |
| --- | --- |
| Taipu Twin Room | Chang Yu Twin Room |
| | |
| Hakka Double Deluxe | Batavia Double Deluxe |
| | |
| Fragrant Poem Double Deluxe | Escoy Suite – Duplex |
| | |
| Courtyard | Garden |
| | |
| Hotel Exterior | Hotel Exterior |
| | |
Address
14 Leith Street, Georgetown, Penang, Malaysia.