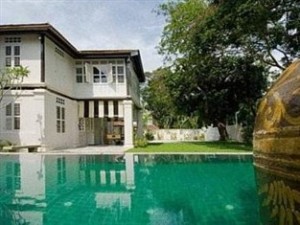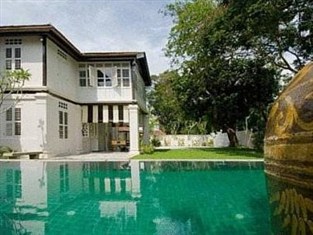 A private bungalow located in a residential area, provides an intimate escape from the bustling town of Georgetown but still within walking distance to the town's many attractions. Clove Hall echoes historical charm with Edwardian and Anglo-Malay influences in its design making it an ideal retreat from which to discover Penang's amazing food, heritage and cultural diversity.
Built on the site of a former colonial plantation, this restored bungalow features 6 individual suites with wooden floors, 4 poster king sized beds, ceiling fans and air-conditioning, mosquito nets, spacious en-suite bathrooms, free WiFi and LCD TVs. The bungalow also offers manicure/pedicure services, massages in-suite or by the pool, hairdressing, laundry services, a swimming pool and a garden with spice trees.
 

Clove Suite

 

Star Anise Suite

 

Saffron Suite

 

Ginger Suite

 

Cinnamon Suite

 

Cardamom Suite

 

Star Anise En-suite Bathroom

 

Clove En-suite Bathroom

 

Cinnamon En-suite Bathroom

 

Swimming Pool
Address
11, Jalan Clove Hall, Georgetown, Penang, Malaysia 10050.