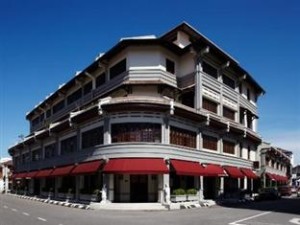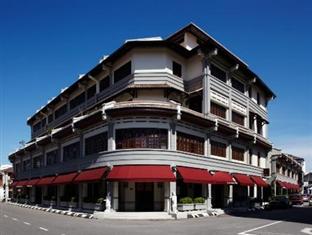 Located in the heart of Georgetown, this heritage boutique hotel fuses historical and modern elements for a unique experience in Penang. Restoring a row of 15 pre-war shophouses facing Hutton Lane, Transfer Road and Clarke Street makes it a perfect choice for travelers. Its central location gives travelers easy access to the town's best food trails, heritage landmarks and the shopping district.
All the rooms come with large bedrooms and a living room. Choose between the Clarke Terraces, Transfer Suites or Hutton Rooms to suit your discerning taste. Every bathroom has a Jacuzzi spa bath and a separate shower. The Traditional Terrace Houses have a private courtyard which includes alfresco dining and a spacious balcony overlooking the garden. Other amenities include a veranda restaurant, a spa, a lap pool and a beauty salon where guests can relax after a tiring day of city touring.
| | |
| --- | --- |
| Clarke Terrace | Transfer Suite |
| | |
| Transfer Suite with Balcony | Hutton Twin Room |
| | |
| Hutton Double Room | Bathrooms |
| | |
| Living Rooms | Reading Room |
| | |
| Penaga Spa | Swimming Pool |
| | |
Address
Corner of Jalan Hutton & Lebuh Clarke, Georgetown, Penang, Malaysia 10050.