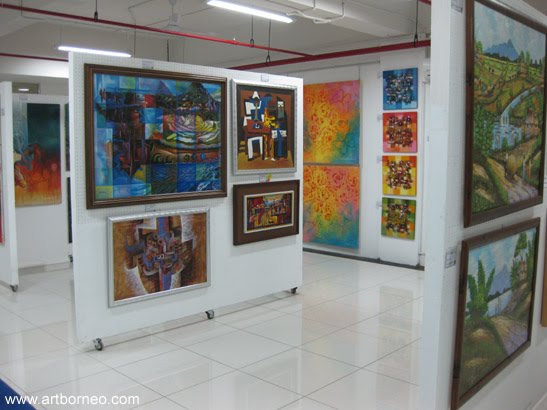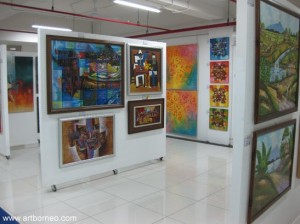 Malaysia is a country made up of various races and cultures that are always interesting to be further explored. The variations in Malaysia have contributed in making Malaysia a unique country which the people of Malaysia work together in one huge society. Different culture and tradition has its own unique point, and all these unique points can often be portrayed and presented through the work outcome they produced, usually created with their very own local skills. In the same time, there are many works produced by the local people that portrayed their outstanding yet unique traditional skills which you might not be able to find in any other places besides Malaysia. One of these unique traditional skills includes the skill of arts. If you are interested with the local art created by the talented and creative local people,You can always head on to the Borneo Art Gallery located in Kota Kinabalu, Sabah, to ease your craves in witnessing for yourself the unique outcome produced by the local people.
Local Artworks
The Borneo Art Gallery is a place in which the artworks of the local talented and ingenious artists are being showcased. Besides of Malaysia's very own talent, the Art Gallery also provides you with the chance to observe the creative artworks of other talents from different countries such as the Philippines and the Indonesians. Furthermore, it is also possible for you to purchase some of the artworks from the Art Gallery, either for further reference, for decoration in your homes, or even for a meaningful remembrance of your visit to Sabah. Art Gallery itself is a huge inspiration for many future and current artists who wish to be motivated and to be enthusiastic by observing other people's artworks. Besides, all the artworks in the Art Gallery consist of many variations which would definitely serve as to an eye candy you.

Building Structure
Apart from appreciating the artworks presented in the Borneo Art Gallery, the building structure of the Art Gallery itself is something worth observing. The building composition of the Art Gallery heavily represents the traditional building designs implemented by the local people, reflecting their . Before you leave the gallery, you can also spend some time with your family and your friends taking pictures of the building of the gallery as well as the surrounding of the art gallery. This would definitely add in another precious memory into your collections on your trip to Malaysia.
Recommended Area to Stay in Sabah:
Kota Kinabalu
From city's heritage exploration to islands escape, accommodation option in KK is countless.
Mount Kinabalu
For visitors looking to discover mother nature and access to the highest mountain in South East Asia.
Semporna
Gateway to the islands paradise (Mabul Island, Sipadan Island, Kapalai Island and more!).