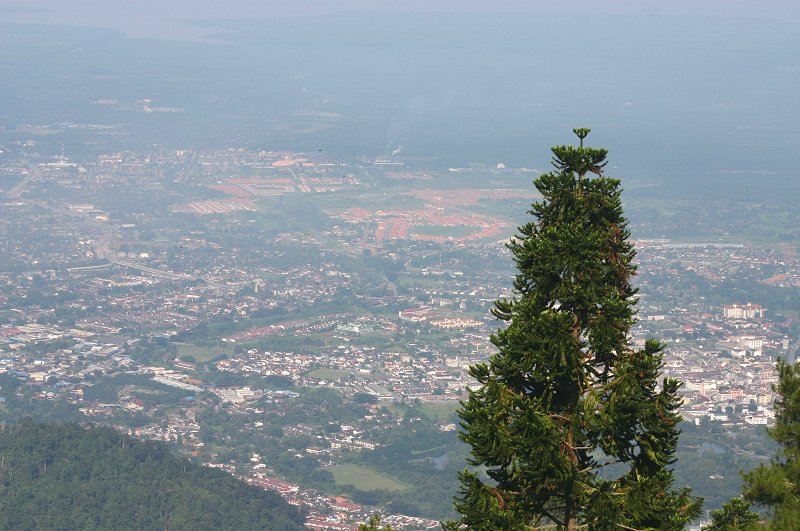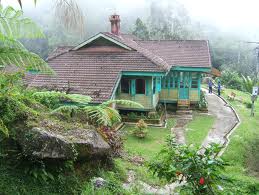 Looking for a peaceful getaway and a fresh breath of air? Well, Bukit Larut is the spot to be! This place is also known to be Maxwell Hills, founded in the year 1884 by a man no other than Sir William Edward Maxwell, the British Assistant Resident of Perak. Being one of the oldest hills in Malaysia, it is also renowned among locals and foreigners despite the existence of other hill resorts like Cameron Highlands and Genting Highlands.
Soaring at 1036 meters above the sea level, Bukit Larut is roughly 10 kilometers away from the town of Taiping and can be reached when one takes the Taiping exit after the North-South Highway. From Taiping town, one should lead towards the lake gardens and soon there will be signs directing to Bukit Larut. In fact, Bukit Larut is known to be positioned at the wettest part of the country, with a rainfall of more than 500 cm per year!
To reach to the peak of Bukit Larut, a four-wheel drive is required and because private vehicles are not permitted for entry, the resorts have provided the service of having four-wheel vehicle drives. The Land Rover vehicles provided at the foot of the hill leaves every hour starting from 7 am to 6 pm, transports visitors that wish to head up. Now, isn't that convenient as everything is settled by the resort? Of course, the narrow winding road is something to be aware of for passengers with motion sickness, seeing that it was built shortly after the World War II.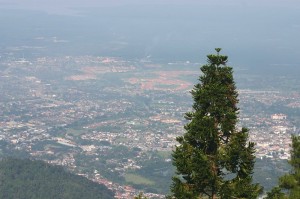 As visitors proceed to the top, they would realize a change in the air as it becomes cooler and be greeted with beautiful jungle-like lush greens. Halfway through the peak, there would be a Tea Garden House, whereby it was once the office of a tea plantation. Unfortunately, tea plants were not very well, and thus they were shifted to the BOH tea plantation of Cameron Highlands. Fear not, as their attention would be diverted by the numerous kinds of flowers. Flower enthusiasts would be excited to know that even the rare huge fishtail palm thrive could be found at this hill, apart from the tulips and largest golden-blazed sunflowers grown. Now, what else could be more relaxing than to view the flowers when there is also a sight of a waterfall?
Guests of Bukit Larut would be spending their time having nice strolls admiring the flower gardens, relax and unwind and as for the sports-extremists, there are tennis courts available!
Visitors that wish to spend a night or two at Bukit Larut would be glad to know that there are many bungalows and rest houses up for rent. At a decent price, guests can get the most from this sanctuary!
Recommended Area to Stay in Perak:
Pulau Pangkor
The perfect place for seeking true island escape, with just a short ferry ride from Lumut.
Ipoh City
A gateway to all the city attractions with diversified of accommodation options available to choose from.
Taiping
A heritage town rich in tin mining history and serene atmosphere.