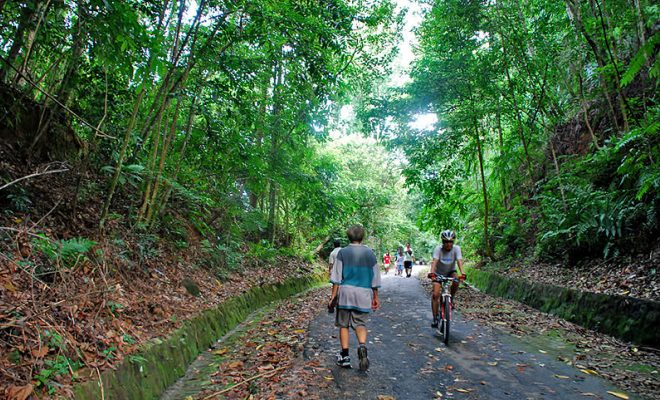 Escape the City and Embrace Nature at Bukit Mertajam Recreational Forest
Bukit Mertajam Recreational Forest is an outdoor recreational park located within a forest reserve. It is situated on a hilly terrain that spans roughly 37 hectares of lush green area.
The recreational park caters to nature lovers with its offering of an array of activities. Visitors can set up camps and experience outdoor living within the safe vicinity of the park. Otherwise, the park offers chalet rentals for those who love nature with a mix of comfortable retreat. If sleepovers are not in the itinerary, visitors can still enjoy the freshness of air and pleasant greenery by picnicking. Also, visitors will get to ease away the hot afternoon with cooling dips by heading to one of the slow flowing streams and cascading waterfalls. The outdoor may not be enough for some and if that is the case, then visitors should take a walk through hiking trails paved with steps for ease of travel. Through the hiking trails, visitors will ascent to the top of the hill, some 450 metres above sea level and reap the fruits of labour being greeted by cooling breeze.
Amidst the hustle and bustle of the vibrant state of Penang, Bukit Mertajam Recreational Forest offers a peaceful and relaxing escape into nature.
Click her for Bukit Mertajam car rental!
Bukit Mertajam Recreational Forest is located about 8 kilometres from Bukit Mertajam, about 15 minutes drive from Bukit Mertajam town centre.
Opening hour and entrance fee:
Bukit Mertajam Recreational Forest opens daily from 7am to 7pm and entry is free while chalet are available for rental at prevailing rates.