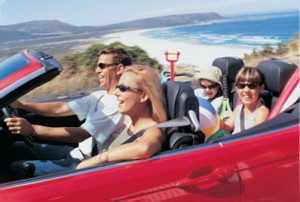 Driving across Langkawi Island by car is one of the best ways to travel around this naturally gorgeous island. Perhaps the most convenient and easiest way to see much of rich coast in Langkawi, traveling by car also lets the visitors better familiarize themselves with the magnificent relaxed culture on this island. One of the most preferred tourist places in Malaysia, Langkawi Island plays host to gorgeous white sandy beaches, breathtaking underwater marine life and plenty of islands waiting to be discovered.
Renting a car to tour Langkawi Island is the best option, as it provides you a flexible traveling time schedule. One obvious benefit of using a rental car is that you can visit many of the secluded beaches within the island. Touring these beaches are fantastic, as they provide you a more peaceful and secluded atmosphere to relax or sun bath.
Renting a car is also a good choice if you are in Langkawi for family vacation. You may be traveling with elderly or young children when taking public transportation may become challenging. Traveling with rental car in Langkawi Island is affordable and it offers you hassle free vacation where you do not need to worry whether the booked cab may turn you down last minute.
Here is a list of all available rental cars in Langkawi, choose one that suit to your needs and ask for best price!
Car Rental in Pulau Langkawi: Daily Rental Rate
| | | |
| --- | --- | --- |
| Vehicle | Capacity (seats) | Rate (RM) |
| Sedan | | |
| Perodua Viva (Auto) | 4 | 100 |
| Perodua Myvi (Auto) | 4 | 150 |
| Nissan Sentra (Auto) | 4 | 180 |
| Toyota Vios (Auto) | 4 | 180 |
| Nissan Almera (Auto) | 4 | 200 |
| Proton Perdana (Auto) | 4 | 250 |
| Nissan Slyphy (Auto) | 4 | 300 |
| Mercedes Benz E280 (Auto) | 4 | 800 |
| MPV | | |
| Nissan Serena (Auto) | 7 | 400 |
| Toyota Avanza (Auto) | 7 | 250 |
| Nissan Grand Livina (Auto) | 7 | 250 |
| Van | | |
| Nissan Urvan (Manual) | 10 | 400 |
Check Availability and Ask for Best Price: