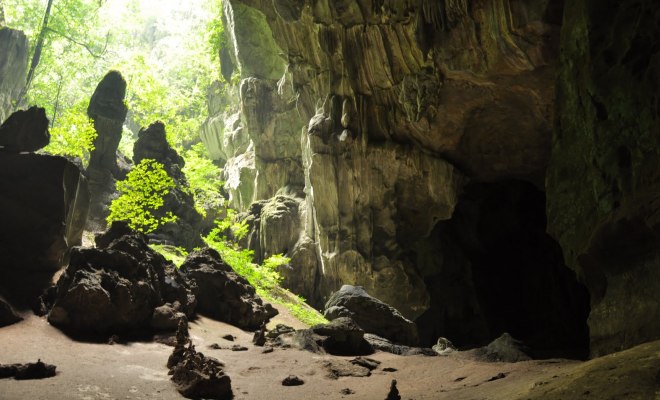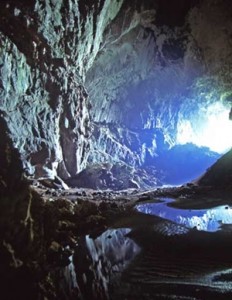 Malaysia has 14 states for visitors to choose for vacation getaway, the state of Pahang is an exciting one which offers delightful tourist attractions. Besides amazing tourist destinations that will excite nature enthusiasts, the state of Pahang is also home to some of the best cultural visits in the country.
If you are looking for something adventurous yet culturally unique, the Charah Caves (also known as Gua Charah) are the best place to spend a day exploring. Set in the northern part of the capital of the state; Kuantan, reaching the caves will take you up to an hour, depending on how you get there. The caves are really a magnificent sight and can be seen from the highway. On your way to the Charah Caves you will notice a small cave along the road. This cave is named the Panching Cave and is an interesting cavern of limestone that you should stop by for a visit. The best time to be here is in the afternoon when the day is the brightest. The small aperture in the roof of the cave allows a streak of sunlight in; allowing visitors to have a better view in the caves. The Panching Cave is home to a reclining Buddha statue.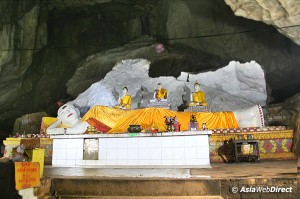 The Charah caves is a range of caverns that plays home to so much of spiritual intensity from the Buddhist communities here and abroad. The caves are a great place to explore. Do wear proper walking shoes that will allow your traverse of the caves to be a pleasant one. As some parts of the caves are quite dark, you may want to bring along a working flashlight for just in case. The cave is inhibited by monks who meditate here. The elder monk will take you to the open caves. The sanctuary here is highly revered amongst Buddhist devotees in Southeast Asia and you will see many devotees here, making a pilgrimage. Some even come here to devote their lives to isolated meditation as monks or nuns. The caves are pretty old and the uniqueness of each feature of the cave is certainly something to see. Visitors are allowed to wander freely in most of the caverns while some have restrictions to ensure the privacy of the meditating monks is protected. If you wander around, you should come across the cave that has the reclining statue of Buddha here. Most of the caves have some sort of Buddhist statue in them and is an interesting way to learn more about the Buddhist beliefs and cultures.