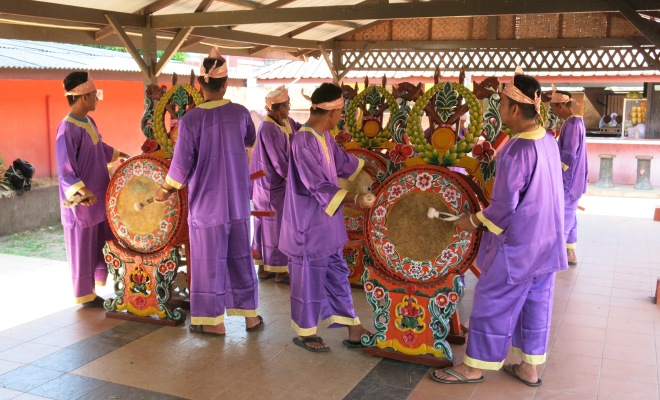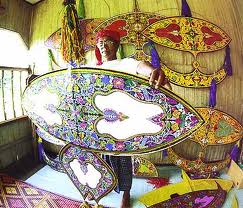 Fancy a visit to the dazzling state of Kelantan , wanting to sample what's on offer, especially all things traditional, but a bit tight on time? Then head to the Kelantan Cultural Centre! For those who are here that they can see an 'overview' of indigenous past times of old, carefully preserved for the benefit of not just tourists but members of the local community, especially the young generation.
The Kelantan Cultural Center (or 'Gelanggang Seni' in Malay) showcases activities like kite making, kite flying, top spinning, puppet shadow puppetry plays ('wayang kulit'), traditional Thai-infused Malay dances, band performances (including playing of the giant drum – 'rebana'), art of self defense (like the 'pencak silat'), and traditional games (for example, the 'congkak'), to name a few. The shows and activities are carried out during the day as well as at night.
Flying Kite
Kite flying is one of the Kelantan's many charms. The kites are no ordinary run-of-the-mill ones you often see elsewhere. They are referred to as 'wau' (pronounced 'wow' – and rightfully so!). Although the 'wau bulan' ('moon kite' – with the shape of a crescent moon) is the most popular, there are also the 'wau burung puyuh' ('puyuh' is quail), and the 'wau jala budi' that takes on the shape of a woman. Each wau is a work of art in itself, adorned with detailed traditional motifs. When flown, the wau produces a buzzing sound. At the Kelantan Cultural Centre, you will witness firsthand how the wau is constructed and flown.
Wayang Kulit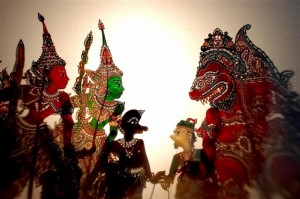 Another activity worth waiting for, which is shown in the evening, called the 'wayang kulit'. Created at a time when the only source of entertainment was story-telling, the wayang kulit tells stories of olden glory. The 'Tok Wayang' ( the man behind the scenes) alters his voice from high to low and high again, depending upon the character he is portraying at the time, while making dramatic hand movements. In his hands, he holds buffalo or goat parchments, each carved with designs that represent different personalities. The stage is semi-transparent, lit from behind to produce dramatic shadow effects.
These are just a few of the jam-packed and delightful shows and activities you can find at the Cultural Centre. Go on, give yourself a treat and immerse in Kelantan's splendid cultural legacy! Check the opening times, though, as the center is closed from time to time.