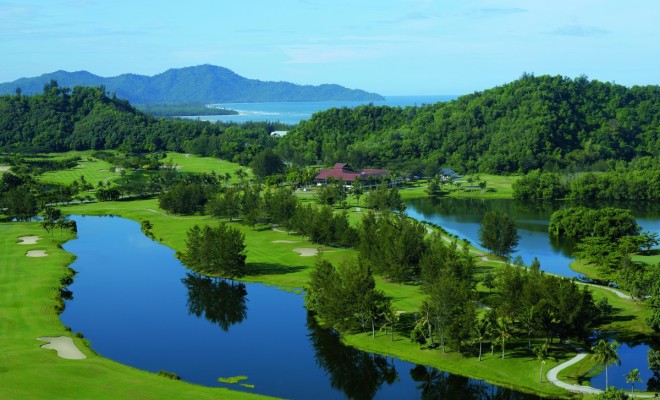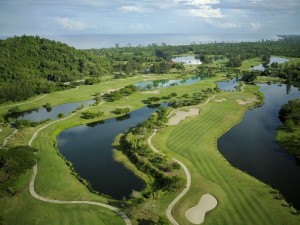 Malaysia is not only a country filled with rich historical and cultural backgrounds, it is also a country that will make you feel close to the Mother Nature, which indirectly makes it a country that will help you relax yourself and rest yourself while escaping temporarily from your unfinished workload back in your daily lives. There are many places in Malaysia which you would find peace and tranquility, thus, making these places the ideal escapades especially when you are on holiday. If you intend to visit Sabah this holiday, the recommended escapade for you would be the Dalit Bay Golf and Country Club, which is located in Tuaran, Sabah.
The Dalit Bay Golf and Country Club is especially ideal for individuals who love to play golf while enjoying the peaceful and calming surrounding when they are at it. The club provides its guests with a total of 18 holes and a par-72 golf course which will definitely make you feel as if your days to be spent in the club will never be enough. It is also recommended for you to bring along your family or even your friends who are also passionate with golfing to spend your time here in the club. These golfing sessions might eventually become one of the best bonding sessions between you and your love ones.
In the same time, the Dalit Bay Golf and Country Club also provides its guests with all the facilities and services they need so as to ease their frustration in having to search for certain services outside the place. After a whole afternoon indulging yourself with your favorite sport, you and your love ones can head on to the restaurant in the club which you can enjoy yourself with the delicious local-made food serve fresh right in front of you.
If you are lucky, you might even find yourself looking at orang utans passing by your golf course when you are enjoying your time with your favorite sports. Orang utans are especially treasured animals in Malaysia and it is always rare to catch sight of them. Thus, always remember to bring along your camera and have it in standby so that you can capture the scene whenever it appears unwarned. Apart from that, after a whole day of exhausted golfing session, you can also head on to the spa treatments provided by the Dalit Bay Golf and Country Club to enjoy and relax yourself; in the same time, easing away your tiredness and helping you for your next exciting days to come.
Recommended Area to Stay in Sabah:
Kota Kinabalu
From city's heritage exploration to islands escape, accommodation option in KK is countless.
Mount Kinabalu
For visitors looking to discover mother nature and access to the highest mountain in South East Asia.
Semporna
Gateway to the islands paradise (Mabul Island, Sipadan Island, Kapalai Island and more!).