Towards the north-west of Langkawi Island in Kedah lies be Datai Bay, whereby some of the finest resorts on the island are to be found. By finest, we mean star-rated and exclusive! Now, who wouldn't like a treat to that? Or if resorts aren't your thing, how about a secluded, private pristine beach where you can catch the waves on surfboards, paddleboard, or see a group of otters swimming around in the bay? Now that sounds simply amazing!
Modern-day Langkawi is quite full of tourists, so the peaceful beaches of the past are no longer there. However, if you know where to go, you can still find hidden gems such as Datai Bay that are less frequented by tourists!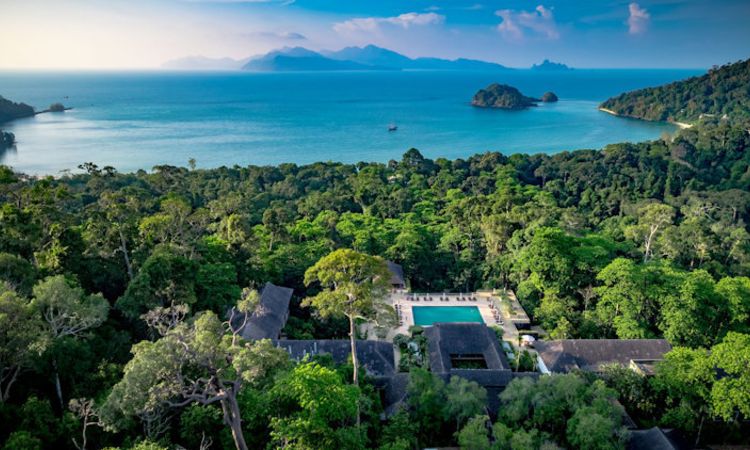 Indeed, Datai Bay Beach in Langkawi is a very small beach. The bay area is not very large, but the beach itself is beautiful and the sand is very soft and clean. Since there are not many tourists here, it is definitely suitable for taking pictures. The water is also very clear and the photos taken are very beautiful.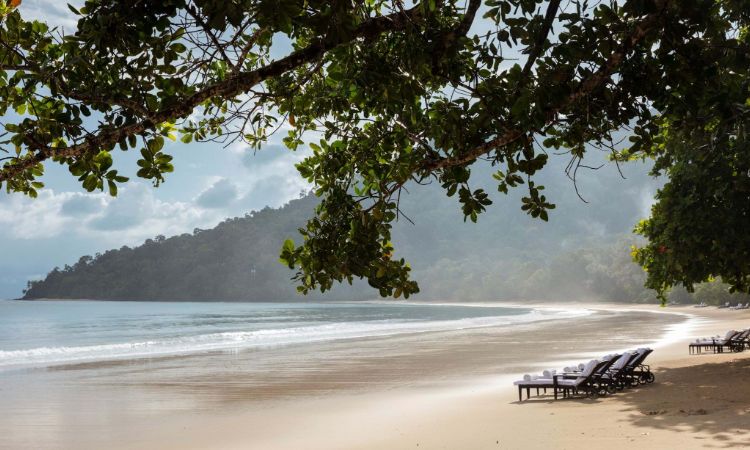 Although there aren't many tourist attractions located close by to Datai Bay itself, fret not as there countless other attractions for visitors to spend a weekend here! For example, in Datai Bay itself, there is a beautiful, vast 72- par golf club all set for guests of the elite resorts. This golf club is not just any golf club, as it is listed as one of Malaysia's top-ten golf clubs! Enthusiastic golfers can spend the entire day to tee-off at the 18-holes of the Datai Bay golf resort. Even better, this golf club is open every day, and is also equipped with restaurants, tennis courts as well as a swimming pool! What more could be an ideal holiday for a family, whereby each member has its own sport to be occupied with? All in all, in Datai Bay, the golf resort is suitable for golfers seeking pleasure and challenge added with the best natural environment.
Golf enthusiasts aside, many tourists arrive at Datai Bay for none other than the exquisite resorts! These resorts intend to offer the most excellent hospitality services to its guests and they definitely excel in doing so. One of the premium resorts and well-known to most would be The Andaman Resort. Besides The Andaman Resort, there is also The Datai Langkawi Resort, which is also a top star-rated resort that would not disappoint. These resorts are located to give the best view from their strategic location and that is enough to have visitors fall head over heels with Datai Bay!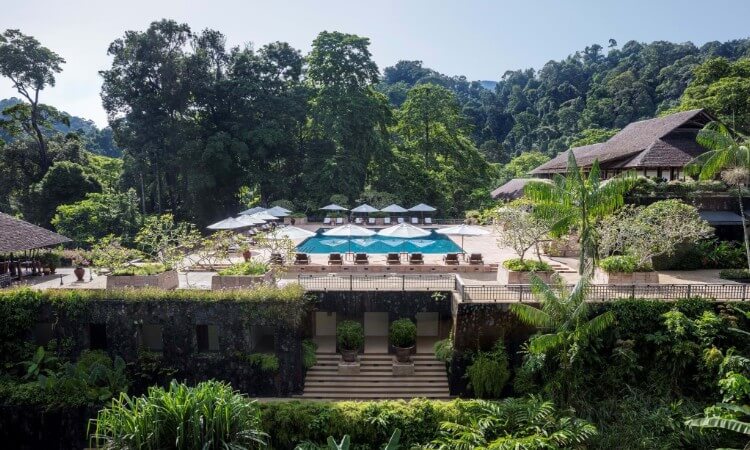 These resorts are equipped with facilities like swimming pools; provide massages by the best masseurs and of course, the magnificent sight of the island. Having the resorts being luxurious, Datai Bay will definitely be what the guests remember of this island.
As mentioned, there are not many tourist attractions located nearby, but thankfully there are still a few, and one of them is the Crocodile Farm located at Datai Bay itself. More familiarly known as Taman Buaya Langkawi to the locals, this farm houses more than 1,000 crocodiles that include some of the rarest species on earth. One of the highlights of this farm is the 'Man Versus Crocodile' show, which is not to be missed and the title says it all, doesn't it?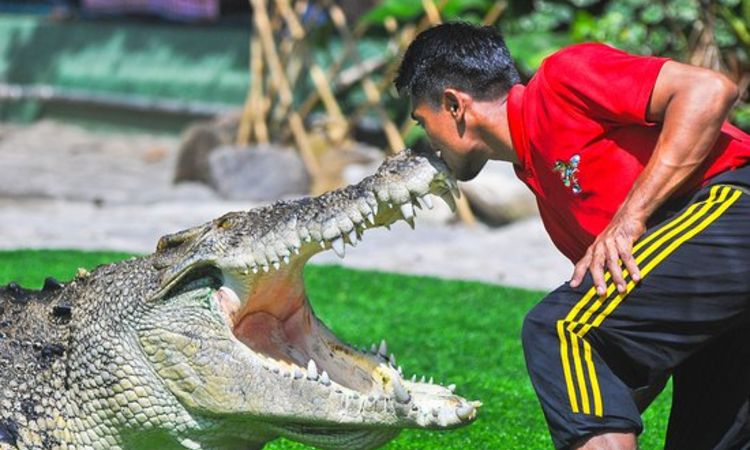 Datai Bay is intriguing in its own ways which always comes as a surprise to the tourists of Langkawi Island. If you ever run out of things to here, why not just relax and 'hideaway' as the pirates of olden days have done?
Recommended Hotels in Pulau Langkawi, Kedah:
1. Meritus Pelangi Beach Resort & Spa
Among the best resorts in Langkawi, close to the lively Cenang Beach.
Reserve through Agoda.com
2. Resorts World Langkawi
A hotel near to Cenang Beach praised for its nice view and superior staff service.
Reserve through
Agoda.com
3. One Hotel Helang
A stone throw away from the Langkawi Airport.
Reserve through
Agoda.com
4. Casa Fina Fine Homes Hotel Cenang
Value for money accommodation and easy access to the Cenang Beach.
Reserve through
Agoda.com
Browse all Hotels in Pulau Langkawi, Kedah >>
---
Langkawi Best Seller Tour Packages: