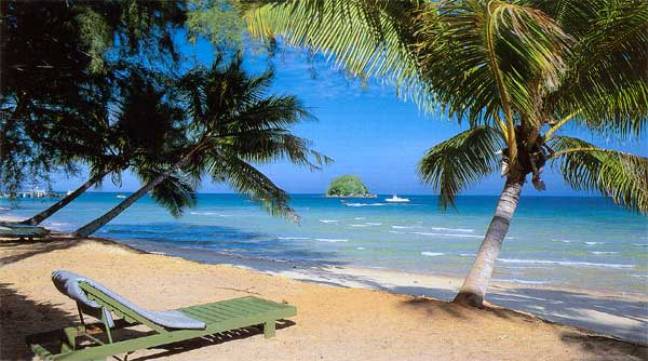 Malaysia is an ideal destination that offers you a promenade of exciting things to do, see and enjoy. When having vacation in Malaysia you will have a long list of destinations beckoning you to come and explore their unique and amazing sights and historical elements that tell the tale of each place. If you are looking for a holiday under the sun, along the beautiful stretches of beaches, head on south to the state of Johor.
Desaru is an amazing tourist attraction in Johor. Located on the south eastern tip of the Malaysian Peninsular, the sandy white beaches has attracted both locals and tourists alike to bask in the sun and take in the spectacular view of the blue sea. The stretch of beach is untouched and looks out to the vast South China Sea on one side. The backdrop of the beach is a beautiful green tropical forest that promises you exciting adventures on their trails.
In Desaru, you will definitely be spoiled for choice as to where to put up for the night. There are many places for budget travelers as well as higher end resorts that will be just right for you. Desaru is a perfect gateway for families and there are many activities that you can occupy yourself with. Play tennis, go for an adventure on a canoe, swim, hit the golf course or go horseback riding on the white sandy beaches. Whatever it may be, Desaru definitely has something for you. Surf nerds should go nowhere, Desaru beach offers some really good waves to test your surfing skill.
The waters around Desaru teem with amazing creatures. Discover the marine life here as you snorkel around the region looking out for the unique citizens of the underwater world. Desaru is also great if you love fishing. If the water is not it for you, the beaches that are lined with Casurina trees will definitely be the right place for you to be. Laze around on the beach and take in the spectacular view. You can also see the rustic fishing village located not too far away from the beach here; giving the place a unique old charm about it.
Desaru is also home to a historical relic of the Second World War, Tanjung Pengelih is a good place to visit to check out the many historical sightings that you can discover here. Here is also where you can gain a better insight into the history behind the Malay Johor Riau Empire that ruled during the golden era of the state of Johor a long time back.