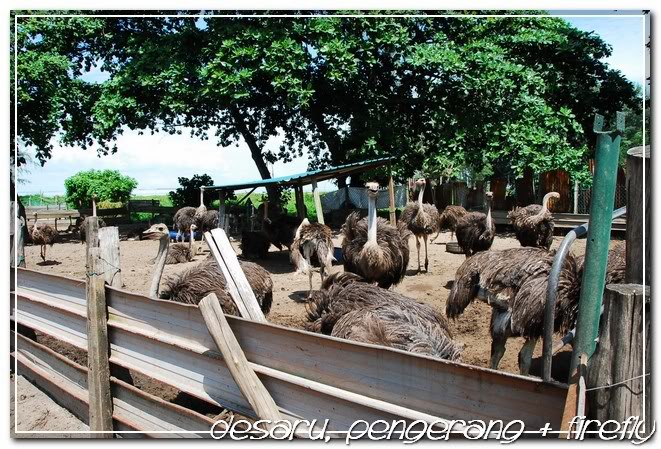 Tour Package and Desaru Fruit Farm | Ostrich Farm | Mango Farm | Herbs Garden | Tanjung Belungkor Ferry Terminal | Crocodile World | Firefly Tour
Destination 2: Ostrich Farm
As compare to 2005, the Ostrich farm has change a lot. During our previous visit, there was no restaurant and not many things to see.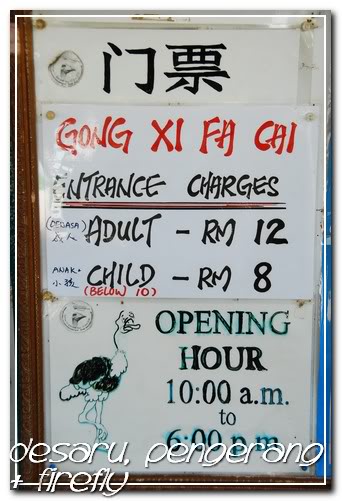 This is a 1 day old ostrich baby.
The kids can take photo with the ostrich (Rm15) or feed the ostrich with corn (RM1).
Ostrich egg is very solid, the eggshell can be as thick as 3mm and able to stand up to 100KG of weight.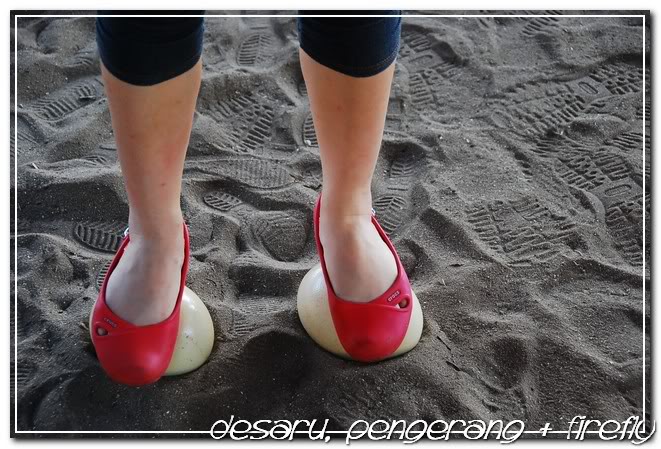 The staffs demonstrates the proper way to open the ostrich egg, this is something new to us and we were not able to see this demonstration during our 2005 visit.
The staffs explain the background of ostrich. An adult ostrich can cost up to RM5000!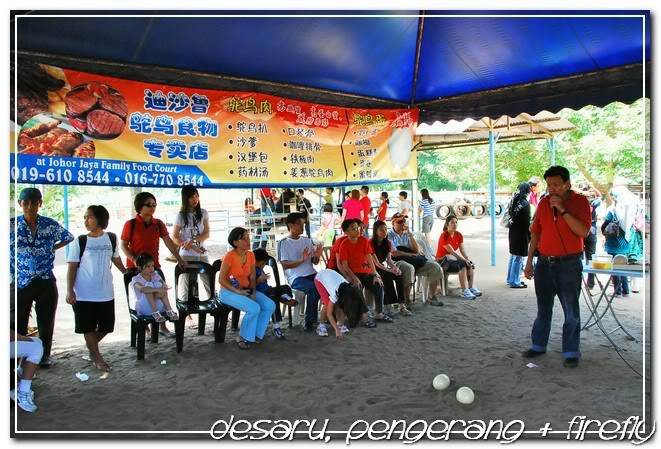 The cafe in the farm.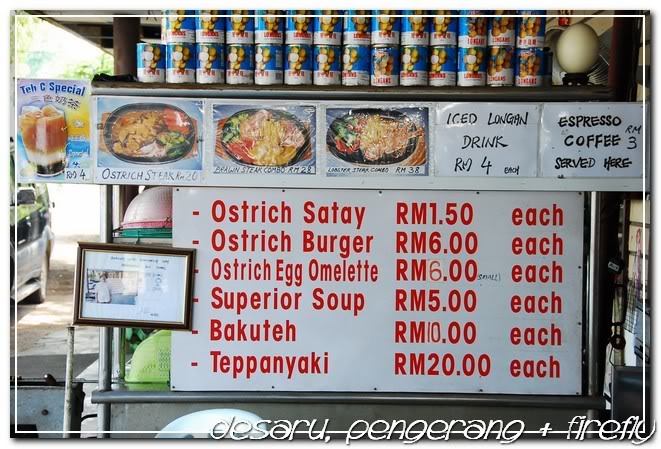 Souvenir shop selling ostrich related products.