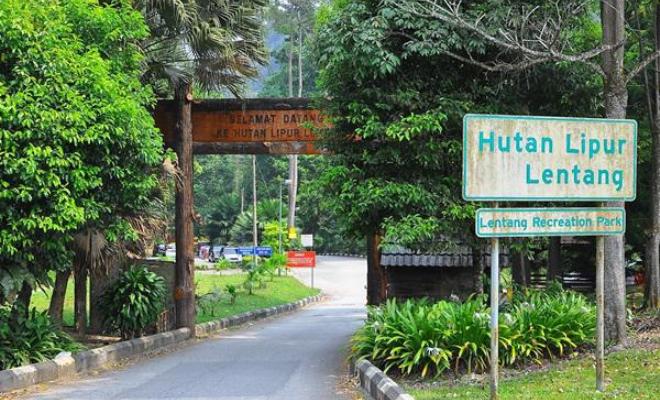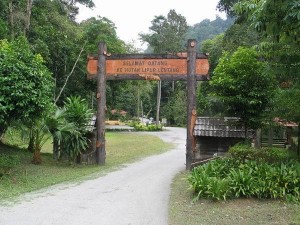 The world is a huge place for us to explore. It is undeniable that there are many treasures left hidden and new knowledge awaiting us to unfold them. Of course, every country has their unique story to tell, including Malaysia. Malaysia is well-known for its richness in diverse cultures, as well as the unity amongst the Malaysians in different societies. In the same time, the beautiful environment of Malaysia is also something that we should not miss out when trying to discover more of Malaysia's secrets. Amongst these precious treasures well-hidden beneath Malaysia, the rainforest habitats are one of the must-see when one visits Malaysia.
You can discover more of Malaysia's rainforest habitats when visiting the Lentang Forest Recreational Park located in Pahang. If you are a person constantly being pressured and loaded with unstoppable workloads, the Lentang Forest Recreational Park might just be one of the ideal getaways you can find in Malaysia. Despite its peaceful and calm surroundings, you can also grab this opportunity to learn more about the different habitats residing in the earth of Malaysia.
Furthermore, it is also recommended for you to visit the Lentang Forest Recreational Park with your family as the park is a place ideal for bonding and more catch-up sessions with your family and your love ones. The Lentang Forest Recreational Park is also very well-maintained in order to provide you with the best exploring adventure in the park. Besides, you can also grab a chance to taste the local food by trying out the food sold in the different food stalls set up by the local people at the roadside of the park.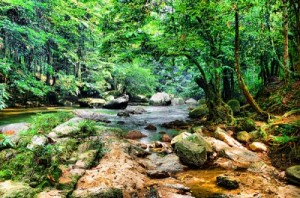 There is also a stream in the Lentang Forest Recreational Park in which you can enjoy yourself by dipping into the protected and cooling water of the stream while enjoying the calmness of the environment and listening to the chirping of the birds. In the same time, you can also start looking around to discover more unique plants and animals, or even insects, residing in the park. There are all sorts of birds, butterflies, and even tiny mushrooms that you might not be able to find in your own country.
Bringing along your kids with you to the Lentang Forest Recreational Park will not only allow you to enjoy your family moments with your children, but in the same time, it can also be an educational trip in which you can help your children to enrich their knowledge about the unique habitats in the forest of Malaysia. In order to preserve your memories of your visit to the Lentang Forest Recreational Park, you can even take photos of the surroundings, and these photos can also be further used as reference for education purpose in the future.