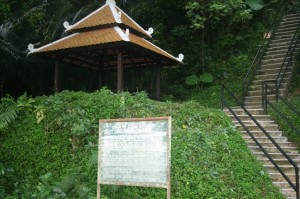 If visitors aim to rediscover history in the state of Perak, then Gua Tambun would be the jewel of their eyes! Gua Tambun also known as Tambun Cave is differs from other caves because the attracting feature of this cave is that it has paintings etched on the rock-strewn walls that are researched to have been dated from at least 2000 years ago! That being said, this cave has been of subsistence since the Neolithic era and shows near the beginning of life of the populace in that period of time.
Rediscovering Ancient Art and History at Gua Tambun, Perak
It may be rather difficult to situate this cave that is very much unclear, but when tourists finally get hold of it, they would be amazed and definitely would not regret their decision to make it a point to visit Gua Tambun. To avoid getting lost while in the process of finding Gua Tambun, a valuable tip would be to ask the locals for directions. No fear, seeing that the locals around are a friendly bunch!
Once visitors caught sight of Gua Tambun, they would be required to walk on another 141 steps as to finally reach it, and one thing that is for sure is that they are strongly advised to have on is a good pair of walking shoes as to avoid mishaps, seeing that the pathway for the cave is not very well-defined.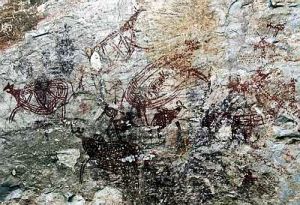 As they travel through the insides of the cave, they would come across different paintings, each portraying humans, animals or simply strange abstracts that are not to be understood. It is estimated that there are at least 30 paintings in Gua Tambun, and all paintings are of diverse lengths! These cave drawings would definitely be an eye-opener to the visitors of this century, as they would be able to vision things from the point of view of tribe's people from the ancient times.
For the more observant visitors, they would also note seashells lying around on certain areas of the ground. Does it not seem odd to find seashells in a cave? Well, from past study, they have deduced that in those parts of the cave that lay seashells, there may have been filled with sea water until they were dried up.
All in all, Gua Tambun would definitely be an enlightening experience for all tourists.
Recommended Area to Stay in Perak:
Pulau Pangkor
The perfect place for seeking true island escape, with just a short ferry ride from Lumut.
Ipoh City
A gateway to all the city attractions with diversified of accommodation options available to choose from.
Taiping
A heritage town rich in tin mining history and serene atmosphere.