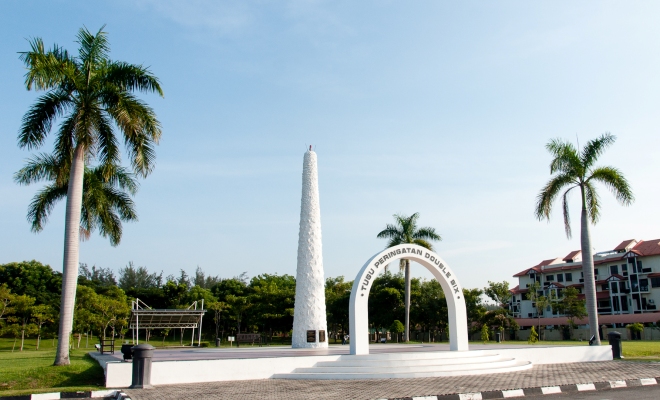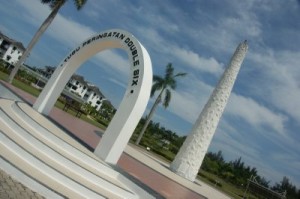 Many stories are often left untold. In Malaysia, there are numerous meaningful stories that can easily touch the hearts of many. Different landmarks have their very own story to tell, and often, although certain landmarks may look unimpressive and ordinary, they are usually the places in which tragedies and happiness occurred to the local people. Although some historical sites in Malaysia may not be the best places for foreigners to visit; but for the local people, they are one of the best things they can preserve as a remembrance for some of the greatest stories ever happened in the past. In Malaysia, if you are interested in knowing more about these amazing stories, one of the places in Sabah you should not miss is the Double Six Monument, located in Kota Kinabalu.
The Double Six Monument contains one of the worst memories of the local people in Sabah. Although you might want your holiday to be filled with enjoyable memories on your trip to Malaysia, but it is also a great thing to understand more of the local people's cultures and traditions through the different types of experiences and historical stories they had gone through. At the monument, you will learn more about the heartbreaking stories happened in Sabah, when the important personnel in the country at that time were killed at the exact spot where the monument is standing today.
Upon visiting the Double Six Monument, you will definitely be able to further understand the effort poured in by the local people in preserving elements that are important to them, even though such elements contain memories that they would never want to recall ever again. It is a great place for you to witness for yourself the passion and loyalty of the local people towards their country, and perhaps, this would serve as a great inspiration or a beneficial reflection for you towards the mindset of the local people.
The Double Six Monument is a true contrast located in the state as compared to the surrounding cities, which are both developing and progressing in a stable pace. Visiting the monument will definitely help you in realizing more of the human interest stories amongst the local people in Sabah; in the same time, the Double Six Monument will also help you in understanding the source of passion and determination of the local people, which had motivated and pushed them in making the state, and even the whole country, a better place to live today.
Recommended Area to Stay in Sabah:
Kota Kinabalu
From city's heritage exploration to islands escape, accommodation option in KK is countless.
Mount Kinabalu
For visitors looking to discover mother nature and access to the highest mountain in South East Asia.
Semporna
Gateway to the islands paradise (Mabul Island, Sipadan Island, Kapalai Island and more!).