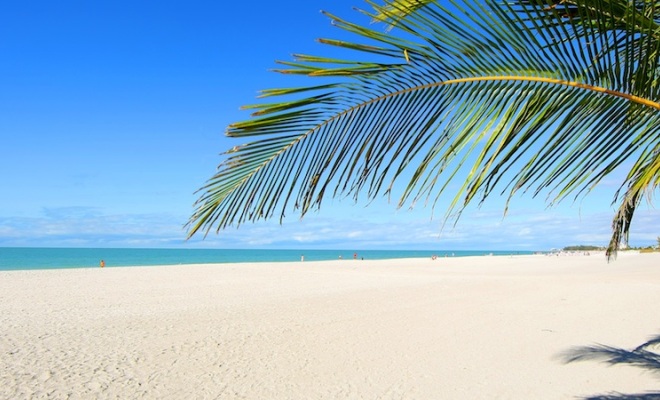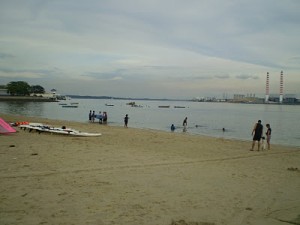 Lido Beach or more famously known now as Danga Bay is located near to the War Memorial in Johor. The well-preserved beach is located in the Straits of Johor Bahru and is beautifully maintained for tourist attraction all year round. This long and narrow stretch of sandy shore is a perfect place for visitors to take long walks. Visitors of the beach can also enjoy routine morning or evening jogs as well as cycling.
One of the main attractions of Lido Beach is its Circuit Court Tennis where visitors can have a game of tennis on their holidays and, AHS Park circuit race. The beach is also equipped with a bird sanctuary where tourists can enjoy the view of spectacular bird species. The beach also has a private area where holiday goers can rent for their cycling rounds.
Lido Beach is also famously known as a party and celebration place as the beach regularly holds parties for civil servants and their families. One of the most popular times the beach is visited is during the Hari Raya Festival as it is the most important main event of the area. Tourists from all over Malaysia come during this festival season to indulge themselves with the local 'kuihs' and local foods of Johor. The beach has a number of food stands but Tebrau Tepi is one of the more popular stands as it proudly serves great tastes of traditional food dishes of Johor Bahru.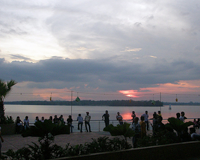 Lido Beach is a great place for picnics and just a relaxing holiday. It is a great place to have a wonderful time to bond with loved ones and families as well. With the beach's laid-back charm and leisure sparkle, tourists can enjoy a healthy and relaxing holiday complete with simple yet exciting outdoor activities that requires a time well spent with loved ones and families. The friendly atmosphere of Lido Beach or Danga Bay as they call it will definitely pull you back in, in visits to come.
Recommended Area to Stay in Johor
Johor Bahru City Centre
Gateway to the city attractions, Legoland Theme Park and eateries.
Desaru
For those looking for beach vacation and nature exploration.