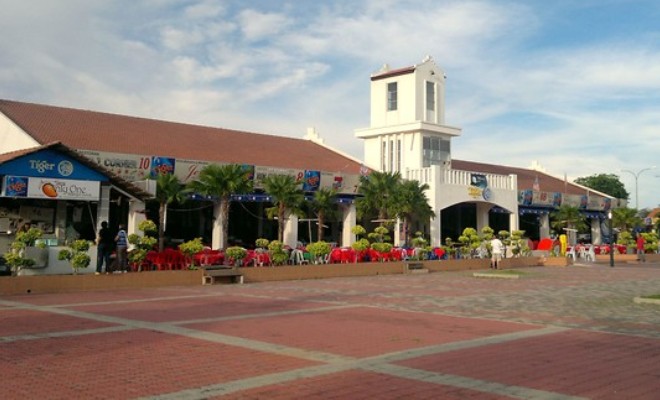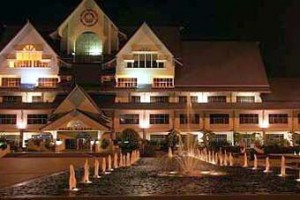 Portuguese Square is one of the most unique attractions and exciting tourist spots in Melaka. It is located at Ujong Pasir district and 3 km away from the town. Portuguese Square is the only place filled with people who practice the Portuguese culture. As they are originally the Portuguese people who colonized Melaka, they mixed and married with the local people to form their own society since 400 years ago. Built in 1984, this place will remind you of the town that is originally placed in Portugal. As it is located in the center of Portuguese culture in Melaka and Malaysia, it promises a lot of specialties from the stalls, like irreplaceable souvenirs and Portuguese restaurants and interesting performance event.  There are a couple of names that are being called as the Portuguese Square like 'Mini Lisbon' or 'Medan Portugis' which is in Malays word.
When the weekend comes, the Portuguese square will become a place filled with colorful festival atmosphere. People there will welcome the tourists by performing a variety of spectacular dance in their beautiful traditional clothing. They will celebrate you with their own style of culture. Viewers will be able to enjoy their performances that are accompanied by melodious orchestra music. A band that plays resembled scene style music of Portuguese will entertain you every night. This will promise you a great, exciting and memorable tour experience. Like its name, which also called as 'Mini Lisbon', it takes you to the night of the weekend that is filled with live music performances as we dine with the night classic surrounding.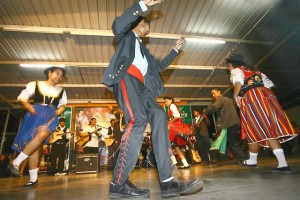 Characterized by the Portuguese culture, the restaurants here served food in Portuguese style. Variety of seafood and fine tropical scented food like garlic prawn covered by sprinkles of fresh curry leaves and the meltingly gorgeous taste of slightly "burnt" butter. At the stall, you will be given a brief description about the food that might catch your interest with a very reasonable price. You will also find unique foods such as steamed fish in banana leaf.
Transportations like bus are easily to find here. The town bus number 17 will bring you straight to the Portuguese square, about 3 kilometers east of Melaka City. If you prefer, you can also take a cab which will cost you less than RM15. The best time to visit this place is of course, the weekend time so you can maximize the joys here.
Recommended Area to Stay in Melaka
Jonker Street
For those looking for culture exploration and food trails. Also known as a backpacker paradise.
Melaka Raya
A gateway to all the city attractions with wide range of accommodation options.