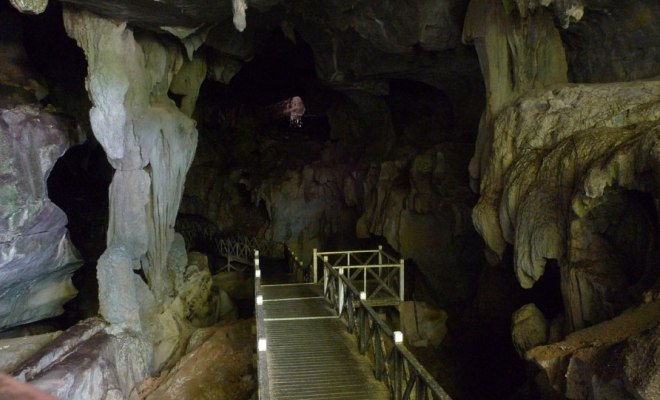 In Gopeng, Perak, one of the significant caves that are worth visiting would be Gua Angin. Directly translated as the Wind Cave, this cave differs from various other caves. For one, caving enthusiasts would find it hard to believe but this cave is best explored in the night! Now, would that not be a thrilling experience?
Although it may not be a very large and deep cave unlike various other caves in Malaysia, but it is definitely enough to thrill visitors, seeing that with the help of a guide, visitors will be led through the cave and have their hair on the arms standing as they walk through darkness, with only a sole light. Honestly, it may sound spooky to some, but this could appear to be a test of courage as exploring a cave may seem like an once-in-a-lifetime experience!
As visitors walk through the cave, they will come across stones of stalactites, and the whole purpose of the dusk is to sight the beauty of these stones when they are in the dark. Visitors would realize that these stalactites are somewhat shining, and this is due to the crystallizes that are at presence! Strange as it may seem, visitors would find it almost magical to see 'shiny' rocks and be awestruck by it.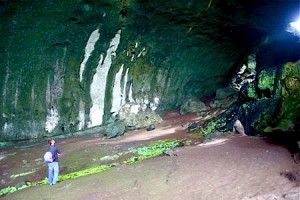 Despite it being a small-like cave, it is still a habitat to the common creatures like bats and swallows. Of course, seeing that visitors are most likely to visit this particular cave in the night, the bats would most probably be out searching for food.
In a nutshell, Gua Angin would be an interesting experience in the night when visitors have nothing else better to occupy their time with. So, why not do something adventurous in the night? Plus, who knows what other deep cave secrets that may be left to be unraveled by the fellow travelers in the hours of darkness!
Recommended Area to Stay in Perak:
Pulau Pangkor
The perfect place for seeking true island escape, with just a short ferry ride from Lumut.
Ipoh City
A gateway to all the city attractions with diversified of accommodation options available to choose from.
Taiping
A heritage town rich in tin mining history and serene atmosphere.