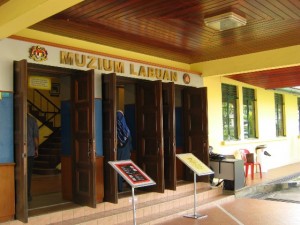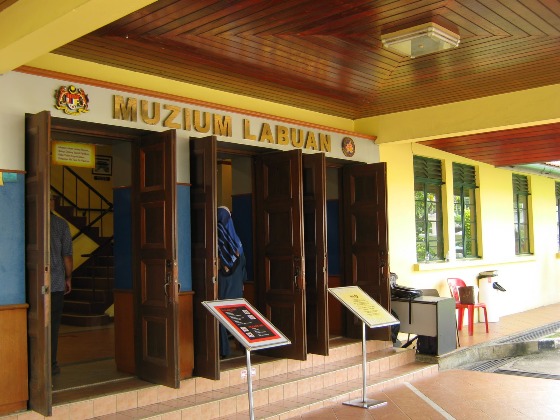 Labuan Museum is well worth the time to spend as a tourist to Labuan. You can indulge in a bit of history lesson of the island. The lesson starts way, way back to a time when the world was young – pre-historic age, to be exact. It moves on to Labuan's position during an era when the Brunei Sultanate ruled the majority of the area, and later, to when the British took over. Labuan was affected by World War II, just like the rest of the world, and you can see how it got embroiled in this world event, with the coming of the Japanese, and a brief change of name of the island. Since then, it joined to form Malaysia, and you get to see how it then became a 'federal territory' within Malaysia, and yet later, when the Labuan Corporation was established. Your history lesson can be cramped within a single visit to this one-stop information centre. In short, if you are looking for something more challenging in your trip besides the sights and sounds of this enchanting island, head for the museum and give food to your hungry thought!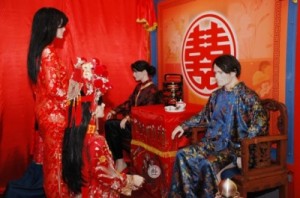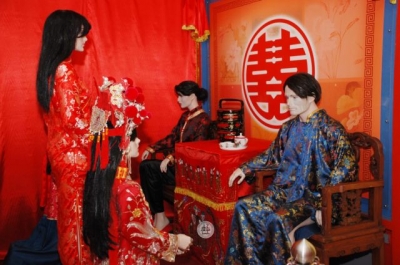 The Museum, established in 2004 by the Department of Museum and Antiquity of Labuan, is housed in a charming British-style colonial building. It has 2 storeys, with the ground floor filled with Labuan history exhibits. The first floor, on the other hand, has all sorts of models and replicas with respect to Labuan's 6 main indigenous peoples – the Brunei-Malays, Kadayans, Kadazan-dusuns, Chinese, Indians and Sikhs. Of course, the Malays, Chinese, Indian, and Sikhs reside in other parts of Malaysia too (as with the Kadayans and Kadayan-dusuns, but in small minority), so it is safe to say that if you know about these ethnic groups in Labuan, then you would pretty much know about almost all the races that make up the whole of Malaysia.
Your trip to the museum still not come to the end even after you have finished scouring the museum interior, for outside the building, there is a spot called 'History Square'. Here, four trees of the 'Flame of the Forest' variety stand proud and tall at the 4 corners of the square. The planting of the trees represent a symbolic gesture in this multi-racial society, whereby representatives of the Malay, Chinese, Indian and European communities got together in 1953 to plant them, and at the same time, marked the coronation of Queen Elizabeth II. Informative plaques dot the Square, so more history lessons are on tow! You will read about the 1846 handover of Labuan from the Brunei Sultanate to the British, the change of Labuan's name to Maidashima Island in 1943, and the landing of the Australian 9th Division in Labuan in 1945. The last event is historical indeed, as it marked the beginning of the Borneo liberation process.