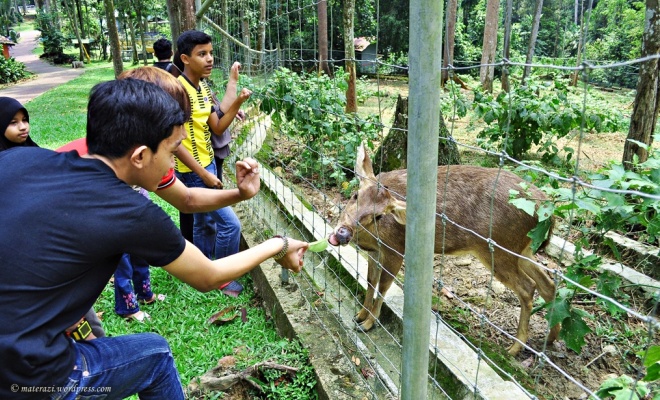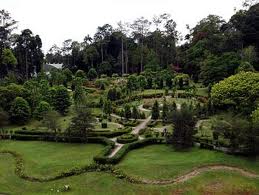 First opened to public in the year of 1986, Malaysia's first agriculture park is situated in Shah Alam of Selangor. This park is definitely for the ones that wish to have a breath of fresh air or simply just love the outdoors! Considered to be one of the largest agricultural parks in the world, the Shah Alam tropical rainforest and agricultural park is as large as 1295 hectares.
In this park, there are numerous gardens for visitors to stopover. For example, the Spice Garden has numerous types of herbs and spices, the Orchid Garden displays orchids of various colours, the Cactus Garden puts on show many type of cactuses, the Mushroom Garden has a variety of mushrooms of different shapes and sizes and there is also an Ornamental Garden!
Gardens aside, once visitors are in the park, they would come across a paddy field, varying trees like rubber trees, oil palm, coconut trees and other local fruit trees. Usually, families and friends would come to this park and cycle, as there are bicycles for rent for visitors to get around the park at ease, and also as a form of fitness exercise regime. Well, for the ones that prefer a more relaxed way of traveling within the park, there are free bus services to transport visitors from one part of the park to another.
Besides nature, there is also a lake whereby visitors can fish when they rent a fishing rod for a low price as low as RM 2. Apart from the lake, there is also a fish-feeding dam to take a good close look at the various types of fishes available. On an unrelated note, children would definitely be excited by the sight of a mini zoo as they would be able to spot deers here!
For the ones that prefer the bird-eye view of everything in the park, the Observation Tower is the next spot to go to, as it is 5-storeys high and allows visitors to view the entire scenery of the lake and the gardens.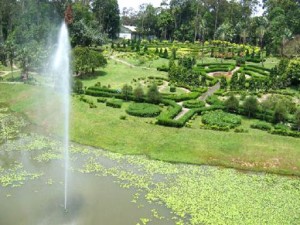 Saving the best for last, the best attraction in this park is the Four Season House! With a minimal fee charge, visitors would be able to see the beauty of each season, depending on the months. For example, the winter display would be held between the months of December to February.
Of course, for the outdoor enthusiasts, there are various other outdoor activities available, from kayaking, to going through the Skytrex Adventure Park, to jungle trekking or simply swimming!
In a nutshell, this park is built for people of all kinds of interests, especially the ones that come with families, as the activities accommodate people of all ages!
Recommended Area to Stay in Selangor
Sunway
Gateway to theme park, shopping malls, entertainments and eateries.
Bandar Utama/Kota Damansara
From budget inns to mid range and luxury hotel, perfect for shoppers and leisure travelers.
Batu Caves
Range of budget hotels and provide easy access to Batu Caves, Bukit Tinggi and Genting Highlands.
Sepang / KLIA Airport
Perfect for visitors on transit.