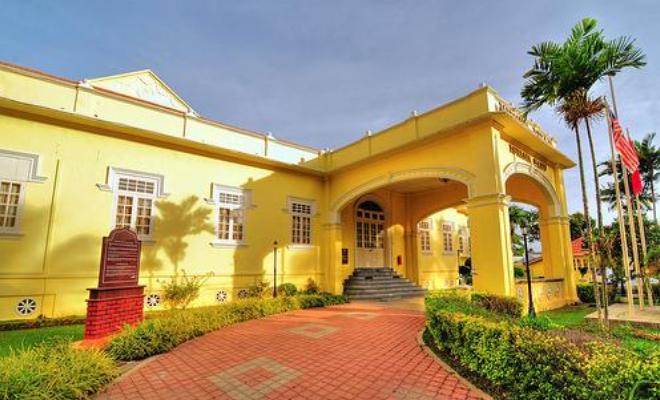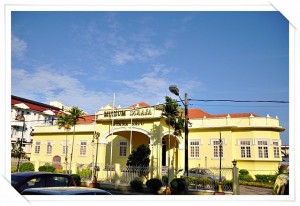 Kelantan's Muzium Istana (Royal Museum and also popularly known as 'Istana Batu' – translated as 'brick palace') was erected in 1939 to be a private dwelling. It stands proud and massive, blue and white in color. It was inspired and built by His Royal Highness Sultan Ismail Ibni Almarhum Sultan Muhammad IV (1920-1944) as a gift to his nephew on account of the young prince's wedding. After years of being lived in by members of the royal family and its guests, the palace was finally handed over to the state government, who then transformed it into the State Museum in 1969.
Being one of the first few concrete buildings ever erected in the state, in its heyday, grand royal weddings were hosted on its grounds. The museum is an absolute must for tourists to explore. Here, a treasure trove of royal regalia (royal arts, furniture, etc) belonging to past sultans are housed and displayed. In fact, not only do tourists flock this place, but art researchers and historians find that the museum is a rich source of knowledge and information regarding Kelantan and its colorful royal history.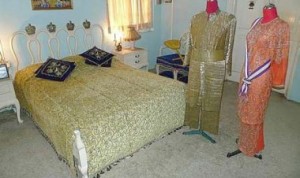 You can sample and appreciate the royal lifestyle of olden days as you wonder from room to room as well as the grand dining hall and the luxurious family living room. If you are interested in the royal family lineage, head first to the main hall where you can find this information. Each room has its own exhibit – mainly black and white photographs that tell a thousand words, relaying stories of the social activities the royalties indulged in – holidays abroad, birthday parties of young princes and princesses, even black tie events. There are also formal family portraits, and royal costumes on display. To add, you can also gaze in awe at a sprawling collection of royal costumes, furniture, and bedroom items placed on table tops, cabinets, and every other nook and cranny. Not to mention precious crystals, brass, china, silverware, and some replicas of crown jewels. Some of the artifacts here are actually official gifts from leaders of other places to the Kelantan crown.
It is not too difficult to get here – only about 500 meters away from the Kota Bharu town, opposite the Istana Balai Besar and behind the Muhammadi Mosque. Definitely worth a visit to discover more about the local culture and history.