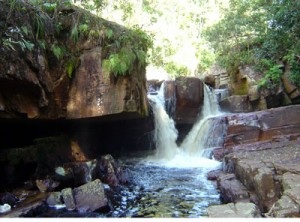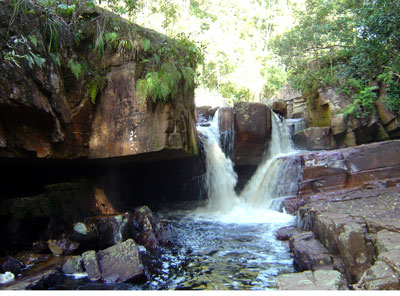 Isn't it fascinating to be able to witness the beautiful treasure of other countries before your very own eyes? In Sabah, the treasure is not only treasure, but treasures. You would not be able to witness every single beautiful detail in just one day. In fact, you would need great guidance from the local people (or conduct your own research) to find out the places worth visiting in the state of Sabah. The Maga Waterfall of Long Pasia located in Sipitang is definitely one of the most recommended places in Sabah you must not miss out when you are in the state.
Besides of the trademark waterfall in the place, Sipitang is also well-known locally for its richness and diversity in the plant species growing in the place. Thus, your very first glance you will obtain when you set foot in the place will definitely be a green plant paradise. Another special feature you must not miss in the place is the historical village of Lundayeh. The villagers in the village had contributed a lot of effort in preserving the natural beauty of the place, which includes the locally legendary Maga waterfall.
In order to reach the Maga waterfall, you would need to go through a long six hours of boat ride from the village. However, you do not need to worry that you will get bored within these long hours because you will be able to observe the precious wild fauna growing alongside the river you are traveling on. The diverse varieties of the fauna along the river are definitely worth observing and inspecting because they are precious treasures of the Mother Nature which are well-preserved by the local people staying in the area. Get ready to impress yourself with mushrooms which are almost extinct and a whole colorful eye candy of the orchid species.
The huge roar of water splashing down on the rocks is a very distinguishable feature of the Maga waterfall, indicating that you are about to reach the hidden and legendary treasure in Sipitang. Now, you can start capturing magnificent pictures of this amusing waterfall while dipping your legs into the cold water at the stream below the waterfall to wash away your tiredness after a long six hours of boat ride. Then, you can start building your campsite near the waterfall and also, do not forget to explore the precious orchid land where different types of orchid species are being presented here, which possesses the magical power to instantly brighten up your visual temptations.
Recommended Area to Stay in Sabah:
Kota Kinabalu
From city's heritage exploration to islands escape, accommodation option in KK is countless.
Mount Kinabalu
For visitors looking to discover mother nature and access to the highest mountain in South East Asia.
Semporna
Gateway to the islands paradise (Mabul Island, Sipadan Island, Kapalai Island and more!).