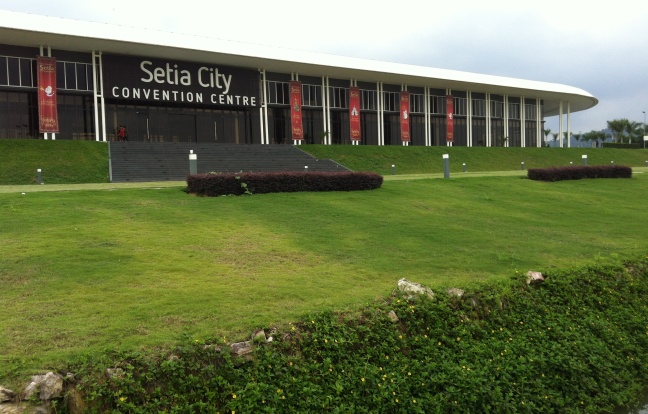 Destination: Setia City Mall, Setia Alam, Selangor
Travel duration: Day trip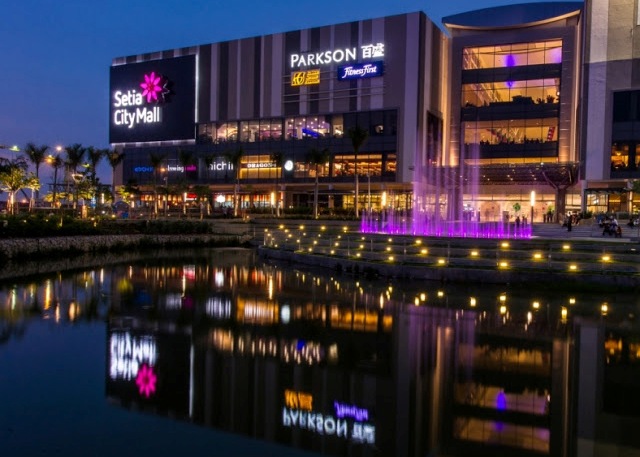 Night view of Setia City Mall (photo by: Kelly)
Setia Alam is no doubt one of the fastest growing townships in Selangor, even throughout Malaysia. Beautiful landscape, serene atmosphere with plenty of shopping and eatery options, Setia Alam is definitely a nice place for day trip and family outing.
We arrived Setia Alam in the morning and had our brunch in Restaurant One Imperial Porridge. The restaurant is new and well maintained (at this moment). We ordered fish porridge and several side dishes, what attracted us the most are the steam snakehead fish and steam eel fish, delicious and unique taste.
After the brunch, we are heading to Setia City Mall at around 1 o'clock noon. The mall is not that crowded during this time and we managed to get a parking lot easily. We spent about 4 hours in Setia City Mall for shopping and had our tea time in Fullhouse World.
In the late afternoon, we proceed to the outdoor garden, the garden is getting crowded with lot of visitors strolling on the walking path, picnic on the green, flying kites and bubble making with the children.
Setia City Mall view from the garden.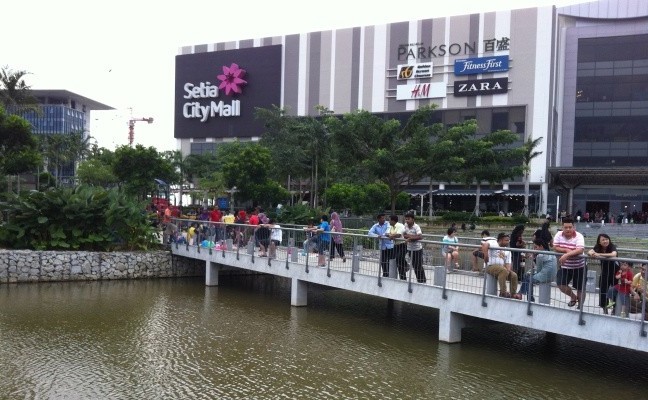 Family and friends spending their time on the green, definitely a good family bonding session.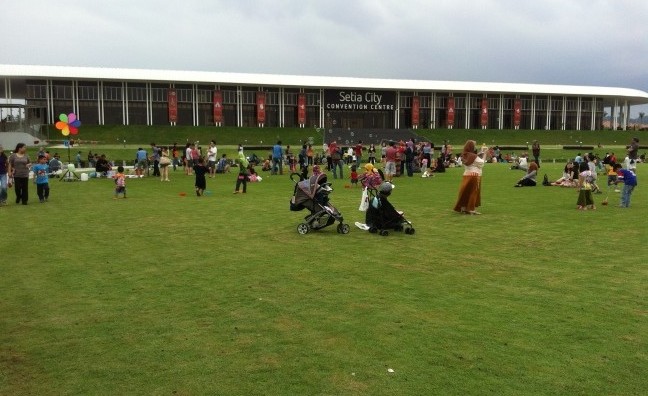 Vendor selling bubble maker on the green.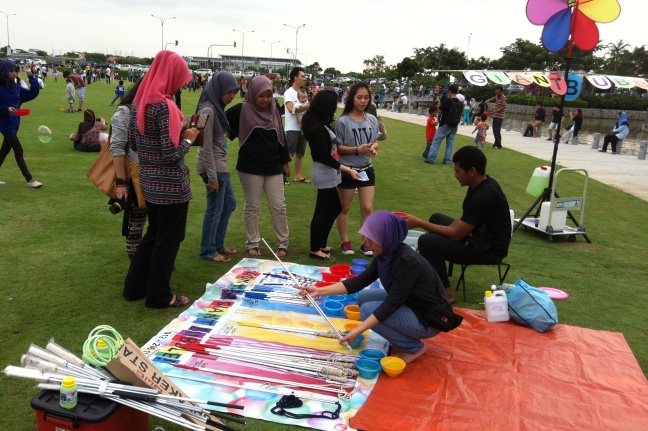 Vendors selling kites on the walking path.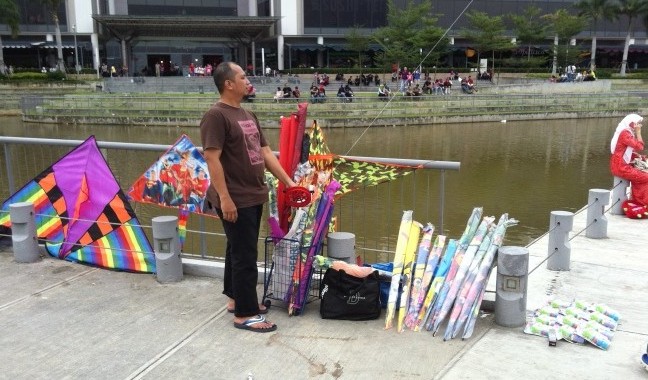 A group of kite flyers flying their kites together, i think they are professional in kite flying as they manage to fly their kites systematically and preferred styles.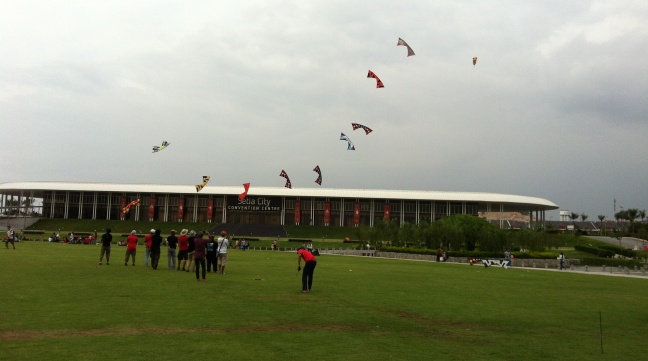 This guy was trying to fly with his parachute, he made several attempts but could not make it eventually. I think he was concerned about the crowd in the garden.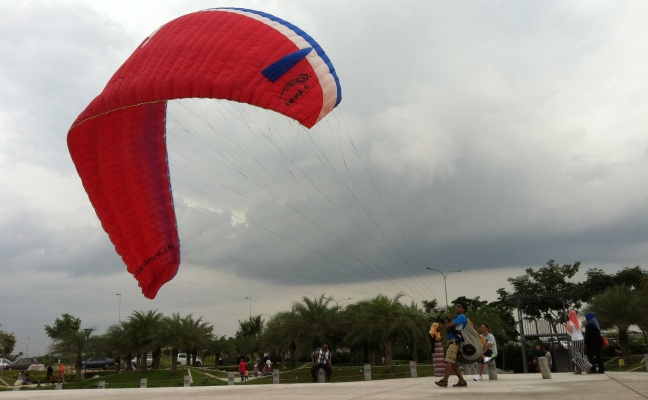 A small fish pond surrounding the garden in front of Setia City Convention Centre. Plenty of fishes in the pond.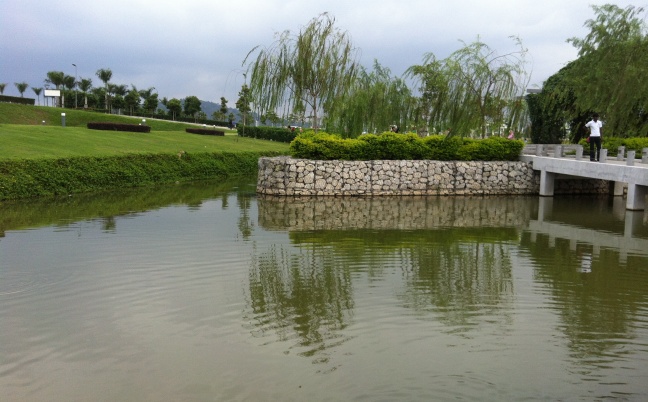 The view of Setia City Convention Centre from the garden.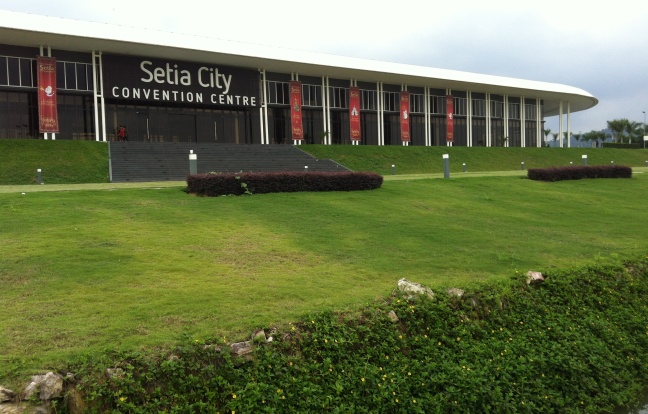 After a 2 hours of strolling and relaxing session in the garden, we walk back to the mall and had our dinner in Mahattan Fish Market. Our day trip in Setia Alam ended at around 9pm, everyone of us is happy and will definitely come back to this beautiful township again.
Trip report by: Josephine