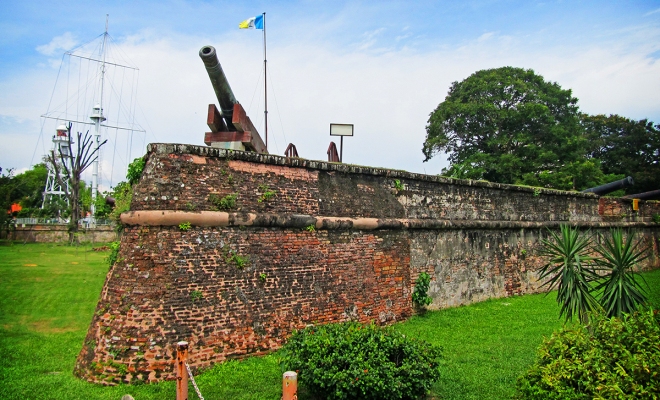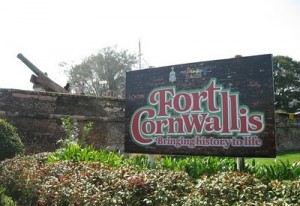 Known to be part of the famous historical sites in the Penang Island, Fort Cornwallis is included in the list of places to visit when one is nearby. In existence for more than two centuries, it is still considered one of the largest forts constructed in Malaysia ever since! Visitors trying to get to this fort would be glad to hear that it is near the Esplanade and beside the Victoria Memorial Clock, all within easy traveling distance.
This fort was built for defense, and was named in respect to Charles Cornwallis, the Governor General in Bengal, by Francis Light at that point in time. The initial structure of this fort was made of simply 'nibong' palm trunks and no presence of concrete structures! Although the star-shaped structure was built to protect them, there were no occurrence of war and in the end it was utilized as storage and combat grounds.
Having walls as tall as ten feet high, once inside of it, visitors can still make out the original structures of the fort built over the past century, such as the cells of a prison, a chapel and even storage for ammunition. There are even old cannons around, and one includes the Seri Rambai, known to be a Dutch cannon, which is believed to be able to improve a woman's fertility!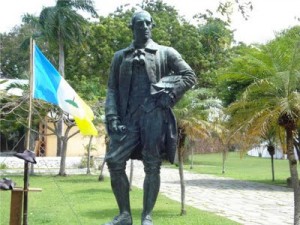 Apart from the Dutch cannon, some other artefacts not to be missed when visiting this fort would be the prime statue of Francis Light, as though greeting visitors as he is structured at the front of the fort, the modest chapel that was one of the earliest roofed structures or simply the row of barracks used to store artilleries.
As of today, this site is very much tourist-friendly, with a ticket booth, tourist information kiosk, cafe, history gallery, open-aired amphitheater, and also a souvenir center! There are also guides dressed in red uniforms available to bring visitors around as well as explain the history of the details of this fort.
Recommended Area to Stay in Penang:
Batu Ferringhi
Line up of beach front resorts from budget to luxury along Batu Ferringhi Beach.
Georgetown
For those looking for boutique style hotels and countless of cosy backpacker hostels.
Gurney Drive
A series of luxury hotels with fantastic sea view. Eateries and night entertainments are within walking distance.
Bayan Lepas / Airport
For business travelers.